FTC clears Amazon.com acquisition of Whole Foods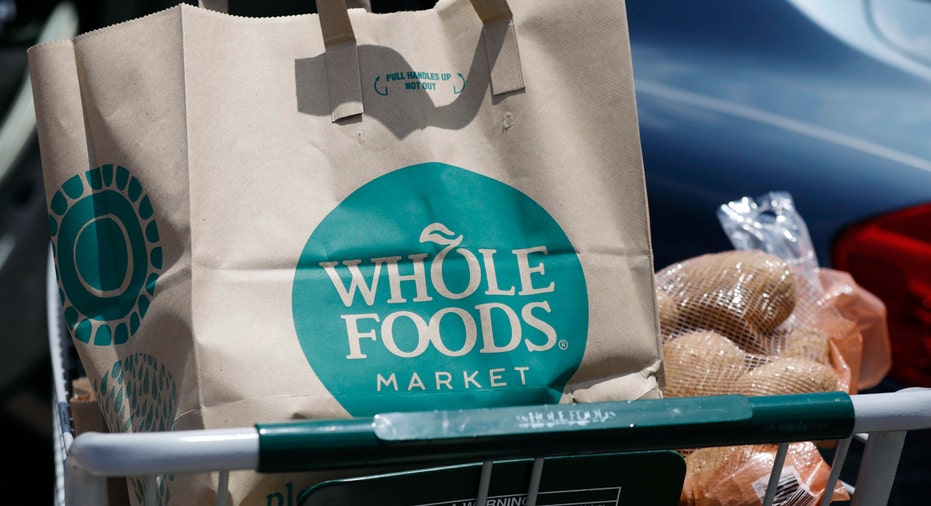 The U.S. Federal Trade Commission said on Wednesday it has cleared Amazon.com Inc's planned $13.7 billion acquisition of Whole Foods Market Inc.
The FTC said in a statement that it had reviewed whether the deal would substantially lessen competition or constituted an unfair method of competition and opted not to pursue its investigation further.
Earlier on Wednesday, Whole Foods said shareholders in the natural and organic grocery chain had approved the proposed sale to Amazon.com.
The companies expect to close the deal in the latter half of this year.
Amazon's takeover of the upscale chain would give it a foothold in the $700 billion U.S. grocery market, key for it to grab a greater share of shoppers' wallets.
It would also give the world's largest online retailer hundreds of brick-and-mortar stores where it could showcase products and ready packages for home delivery.
Amazon and Whole Foods did not immediately respond to requests for comment.
Antitrust experts had said the deal likely would win government approval because Amazon sells few groceries and Whole Foods itself makes up a small fraction of food sales.
Critics had argued there was precedent to block the merger, since Amazon would be leveraging its retail and supply chain power to dominate a new market.
The FTC opted not to make a second request for information in its review, which is often a burden for companies that have to provide extensive information that can drain time and resources to collect. Such requests have in the past led to concessions so a merger gains government approval.
In closing its antitrust review, the FTC noted on Wednesday it "always has the ability to investigate anticompetitive conduct should such action be warranted."
(Reporting by David Shepardson in Washington, Jeffrey Dastin in San Francisco and Lisa Baertlein in Los Angeles; Additional reporting by Diane Bartz in Washington; Editing by Bill Rigby and Sandra Maler)