Frontier Communications Corp: Forget Q1 -- It's All About the Future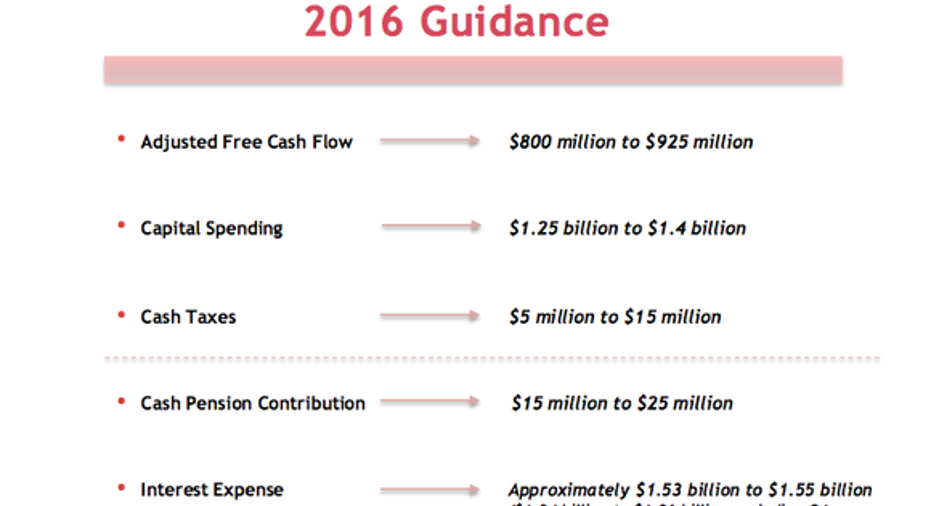 Frontier had a respectable first quarter of 2016, gaining some broadband customers while dropping a few video subscribers. It lost $186 million on $1.35 billion in sales, but that was due to interest expenses and costs related to its $10.54 billion purchase of Verizon'swireline business in California, Texas, and Florida.
That purchase -- which closed on April 1 -- was the real story of the quarter and the highlight of the company's call with investors after it released earnings. CEO Dan McCarthy made the Verizon purchase, which gives Frontier 3.7 million new voice connections, 2.2 million added broadband connections, and 1.2 million more pay-television customers, the focus of the call and his remarks in the earnings release.
That's a restrained way for the CEO to say his company has gone all-in buying these properties from Verizon, and now it needs to make them pay off.
So far, mostly so goodMcCarthy talked during the earnings call about the actual switch of the subscribers from Verizon to Frontier. Called a "flash cut," the CEO explained that it was the "largest and most complex flash cut that has ever been executed in our industry," according to the calltranscript. He added that it was "very successful," and noted that his company used its previous experience with "cutovers" to "strengthen [their] processes and minimize service interruption."
Of course, moving millions of customers to a new system presents major challenges, and this move was not entirely without its problems. But McCarthy said issues related to the changeover affected less than 1% of customers. He comments on how Frontier addressed these challenges on the call.
He noted that doing that did result in some delays in responding to customers, which subsequently resulted in "some negative publicity in the market."
The CEO sees big thingsIn addition to adding customers by purchasing these territories, McCarthy sees big opportunities to grow what his company has bought, and aspires to increase business in all Frontier's markets.
That expansion fits into the company's overall plan to upgrade its video offering and expand its reach. Currently, the company can only offer pay television to slightly over 30% of the 14.5 million customers in its current footprint. McCarthy expects to grow that to over 50% by the end of 2016. "We believe that the expanded reach of our video capability will help us attract new customers to Frontier for both video and broadband service," he said.
It's a bright, but risky pathFrontier has an opportunity to grow, but it has not proven its ability to do that. The company struggled when it first entered the Connecticut market by buying AT&T's wireline business, and its growth numbers have been tepid overall. Frontier did add almost 25,000 broadband customers in Q1, but it lost 5,800 video customers, which follows the slow bleed pattern that has been evident in recent quarters.
Buying the Verizon properties creates a big opportunity for Frontier, but to make its investment pay off, it will have to at least hold onto those customers, if not grow its user base. The relatively smooth technical transition suggests that the company has learned from its past, but avoiding growing pains when doubling in size will present a big challenge.
Frontier now has what it promised investors -- a bigger subscriber base to spread out costs and create more opportunity for growth -- now it just has to deliver. There's reason to believe that's what will happen, and McCarthy has given shareholders cause to be confident.
The article Frontier Communications Corp: Forget Q1 -- It's All About the Future originally appeared on Fool.com.
Daniel Kline has no position in any stocks mentioned. The Motley Fool owns shares of and recommends Verizon Communications. Try any of our Foolish newsletter services free for 30 days. We Fools may not all hold the same opinions, but we all believe that considering a diverse range of insights makes us better investors. The Motley Fool has a disclosure policy.
Copyright 1995 - 2016 The Motley Fool, LLC. All rights reserved. The Motley Fool has a disclosure policy.