From Multiplex to Living Room, in 45 Days or Less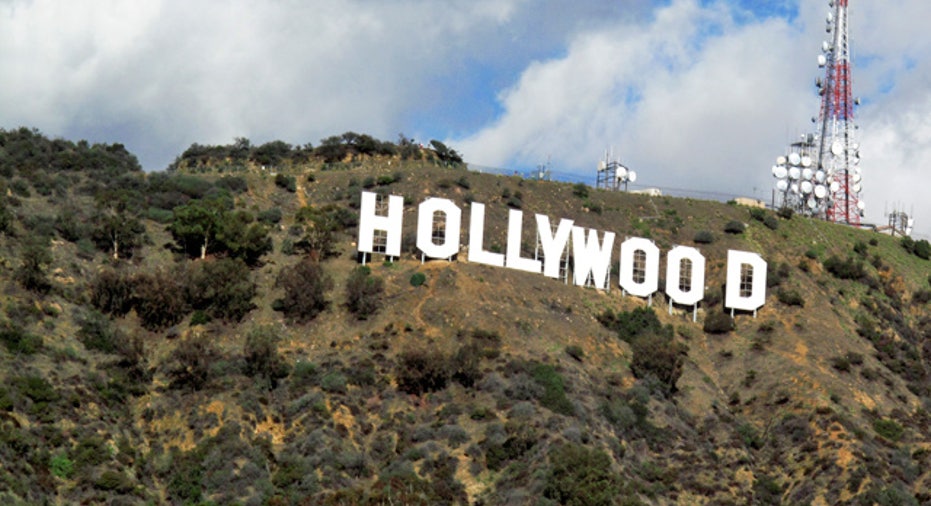 Hollywood studios are preparing to upend decades of tradition by releasing movies at home less than 45 days after they debut on the big screen, according to people with knowledge of their plans, a goal they have pursued unsuccessfully for years.
The studios and theater owners have long been at loggerheads over the issue, which Hollywood executives consider vital to their long-term survival and cinemas consider a threat to theirs. But now, faced with changing consumer habits fueled by proliferating on-demand entertainment options, the two sides are finally discussing a compromise, people with knowledge of the talks said.
The only question that remains for so-called premium video-on-demand is when and on what terms it starts, not whether it does, the people said. By year-end, it is likely films will start to become available on VOD several weeks after their theatrical debut for between $30 and $50.
Such a move would transform the economic model of the movie business, while blurring the line that has long made film first and foremost an out-of-home, big-screen experience.
Today, movies released nationwide aren't available on DVDs or digital platforms until at least 90 days after they open, because most theaters won't play them otherwise, fearing earlier home availability will reduce ticket sales.
Movie companies are eager for new revenue streams. The home-entertainment business declined 7% in 2016 to $12 billion, following a 6% drop in 2015. Global box-office growth has been slowing, rising just 1% last year to $38.6 billion.
There is a growing consensus in Hollywood that a monthslong delay is anachronistic, given the vast array of content, including movies, that consumers can stream at their convenience on an internet-connected TV, tablet or phone.
"Major studios and exhibitors are trying to work out how to respond to consumer desires so they can remain competitive," said Doug Belgrad, a former president of Sony Pictures Entertainment's motion picture group who runs an independent film and television company.
The heads of Time Warner Inc.'s (NYSE:TWX) Warner Bros. and 21st Century Fox Inc.'s (NASDAQ:FOXA) Twentieth Century Fox, Kevin Tsujihara and Stacey Snider, have publicly advocated for premium VOD in the past few months. Jeff Shell, who runs Comcast Corp.'s (NASDAQ:CMCSA) Universal Pictures, has been a leading voice behind the scenes.
The issue is expected to be widely discussed at next week's CinemaCon, an annual convention for theater owners at which studios tout their coming releases.
If the two sides fail to reach a consensus soon, at least one studio may force the issue by announcing a premium VOD policy, people with knowledge of the plans said. Other studios would likely follow suit, forcing theaters to cooperate or lose out on hundreds of releases.
Past attempts at premium VOD, such as one spearheaded by Viacom Inc.'s (NASDAQ:VIAB) Paramount Pictures in late 2015, included only a few films and fizzled in the face of exhibitor opposition. Hollywood expects a different outcome this time by including most or all movies from many companies.
Studio executives say they would prefer to reach a deal with theaters, one reason they have been reluctant to unilaterally announce a new policy. In addition, they want a plan that competitors will follow without reservation--a complicated calculation since antitrust laws prevent studios from discussing strategy.
Some studio executives believe the early window should start just 10 days after a movie opens in theaters, while others believe it should be 17 days, or between 30 and 45 days.
Some argue it will work only if the same policy applies to every film, while others believe the home release date should vary depending on box office receipts--so flops would be available on premium VOD faster than hits.
Faced with the studios' aggressive stance, the major theater chains appear open to the idea, if not enthusiastic, according to people with knowledge of discussions. Their priority is to get a piece of the action.
Amy Miles, chief executive of Regal Entertainment Group (NYSE:RGC), the No. 2 U.S. theater chain by screen count, said in a February earnings call she would consider a plan if it expanded the overall business and provided her company "appropriate long-term financial participation."
A Regal spokesman did not respond to a request for comment. A spokesman for its larger competitor, AMC Entertainment Holdings Inc. (NYSE:AMC), declined to comment.
To compensate theaters for lost box office, studios may share 10% to 20% of premium VOD revenue with them if the window is less than 30 days after the cinema debut, people with knowledge of the talks said. A key sticking point is for how many years would theaters be guaranteed their take before studios could cut them out.
"Theaters are more likely to want security over time than an extra 5% or 10%," said Rob Moore, former vice chairman of Paramount.
Cable giant Comcast owns Universal and AT&T Inc. (NYSE:T) has agreed to buy Warner Bros. parent Time Warner Inc., potentially increasing the pressure on those studios to make movies available earlier, to help fuel their parent companies' digital distribution businesses.
The company putting the most pressure on studios, however, is Netflix Inc. (NASDAQ:NFLX), many studio executives say. It has moved aggressively into feature films over the past year, outbidding studios for high-profile projects with big names such as Will Smith, Brad Pitt and Ridley Scott. Netflix is in talks to spend $120 million to $130 million for a Martin Scorsese-directed movie that would star Robert De Niro and Al Pacino, according to people familiar with the matter.
While Amazon.com Inc. (NASDAQ:AMZN) respects traditional windows for its movies, Netflix streams its original films the same day they open in theaters, if they play on the big screen at all, which could further reduce consumers' patience for staggered releases.
"If studios don't take competitive steps, they're just going to let Netflix seize control of the entertainment business," said Mr. Moore.