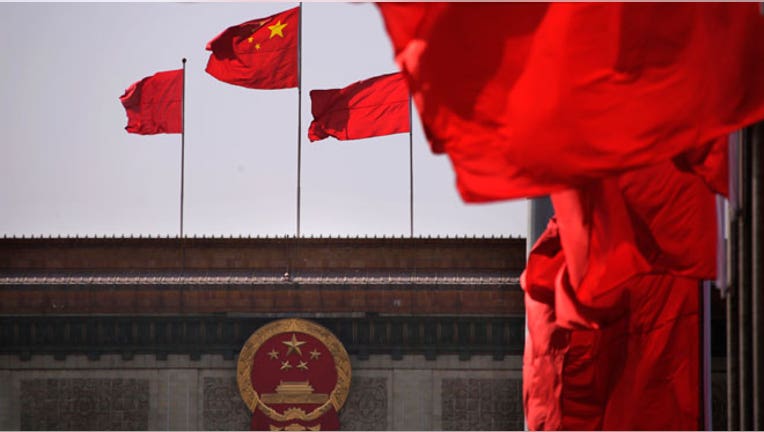 An influential think tank linked to China's state council, or cabinet, has recommended creating a national social security system, changes to state-owned enterprises and land reform, according to media.
It was not immediately known if the sweeping reforms would be discussed at a key Communist Party meeting next month, but the timing suggested they could be.
The official China News Service said a report published by the State Council's Development Research Centre set out eight key areas for reform - finance, taxation, land, state assets, social welfare, innovation, foreign investment and governance.
The news report comes a day after remarks from Yu Zhengsheng, China's fourth-ranked politician, that the party's third plenum meeting, at which leaders would set out their economic agenda, would yield "unprecedented" economic and social reforms.
At the meeting, the leadership will lay out how they intend to overhaul the economy to allow domestic consumption to drive growth, shifting away from an exports- and investment-led model that Beijing says has run its course after three decades of breakneck expansion.
The research centre's blueprint called for an equal valuation of urban and rural land, saying the current structure had distorted prices, and lead to an unequal distribution of gains. Farmers would be given transfer and mortgage rights over collective land.
It also sought to end state-owned monopolies in the rail, oil and gas, and electricity industries, noting that the distortions the monopolies were creating "were becoming increasingly obvious".
The recommendations also call for making the renminbi one of the main currencies for trade and investment and an international reserve currency.
"The report raises expectations for the Third Plenary Session of the 18th Central Committee of the Communist Party of China," said ING Asia economist Tim Condon, in a note.
However, while the leadership is set to unveil a series of plans at the meeting, which may include some or all of those in the think tank's report, it is likely to leave the question of how to implement them largely unanswered as much of the reform agenda is still a matter of heated internal debate.
Sources told Reuters last month that out of a long list of reforms that the Communist Party's 200-member Central Committee is set to announce, only a mooted financial overhaul has reached a point where there is a plan and a roadmap.
"Overall, the DRC report on reforms seems to be a step in the right direction," said Nomura economist Zhang Zhiwei in a note.
"Yet, we believe it will take time for these reforms to have a positive, observable effect on the economy." (Reporting By Natalie Thomas; Editing by Raju Gopalakrishnan)