Free Guacamole Is Chipotle's Secret Weapon to Win You Back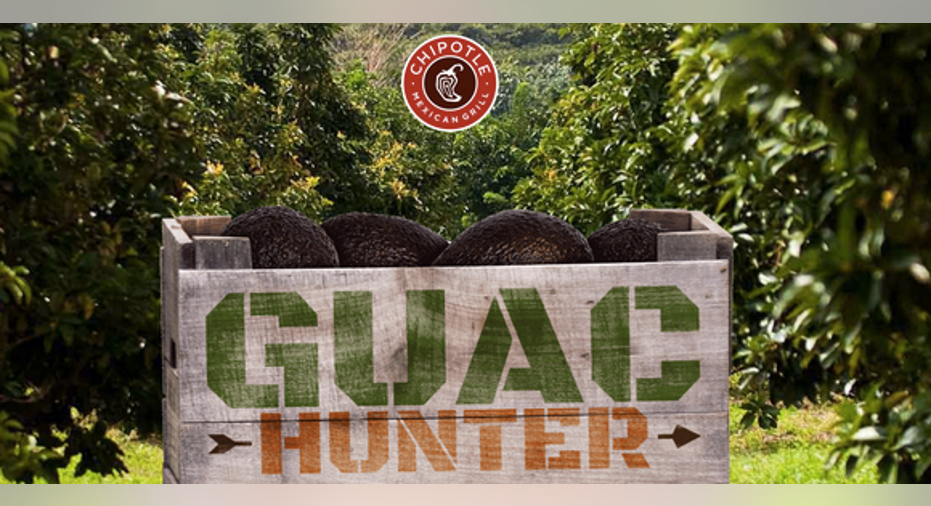 Source: Chipotle.
Chipotle Mexican Grillisn't afraid to give food away to woo customers these days. Its latest promotional stunt finds the struggling burrito roller offering a free order of guacamole and chips to folks that play an online game.
Guac Hunter is a digital photo hunt where players need to spot five differences between two snapshots before time runs out. The game launched on Monday, and it will be available through the end of the month. All unclaimed offers will expire by April 10.
"Players are rewarded for their keen eyesight with a mobile offer good for a free order of chips and guacamole at any Chipotle in the US or Canada," Chipotle's press release explains, but it's not entirely accurate. Your eyesight doesn't have to be keen at all. I botched all three rounds of the game and still walked away with the free mobile offer.
Guac Hunter is just the latest move by Chipotle Mexican Grill to give away food as a pseudo apology for blowing its "food with integrity" mantra after several unfortunate incidents of folks coming down with gastrointestinal maladies after eating at Chipotle. It offered free entrees to folks that stopped by its restaurants -- or claimed to have stopped by any of its restaurants -- following the companywide closure during lunch hours on Feb. 8 as it updated its food safety procedures. Chipotle has followed that up with freebies through direct mail and app offers.
The online game may not offer the same convenience of instant freebies that Chipotle has shelled out in the past or the same value of a free burrito, but that has to be encouraging for shareholders. Chipotle appears to be weaning customers off of these giveaways, but it's still aiming well by going for the one item on its assembly line -- guacamole -- that it charges extra for as an entree topping.
Chipotle has a big holeto dig itself out of at this point. Comps have fallen by more than 25% in each of the past three months. Discounting has helped narrow the negative traffic trend, but customers are spending less. It's hard to build a fat ticket on freebies and BOGO deals.
March hasn't been off to a good start. Comparable-restaurant sales plunged 21.5% during the first week of the month, and that deficit widened to a decline of 27.3% shortfall during the second week of March. This is the kind of promo that may actually help build sales. After all, no one is going to go in and just order a side of chips and guac. This is the right kind of promotion. It may be called Guac Hunter, but the real prey here is the turnaround that has been elusive for months. Sooner or later, Chipotle will succeed in the hunt.
The article Free Guacamole Is Chipotle's Secret Weapon to Win You Back originally appeared on Fool.com.
Rick Munarriz has no position in any stocks mentioned. The Motley Fool owns shares of and recommends Chipotle Mexican Grill. Try any of our Foolish newsletter services free for 30 days. We Fools may not all hold the same opinions, but we all believe that considering a diverse range of insights makes us better investors. The Motley Fool has a disclosure policy.
Copyright 1995 - 2016 The Motley Fool, LLC. All rights reserved. The Motley Fool has a disclosure policy.