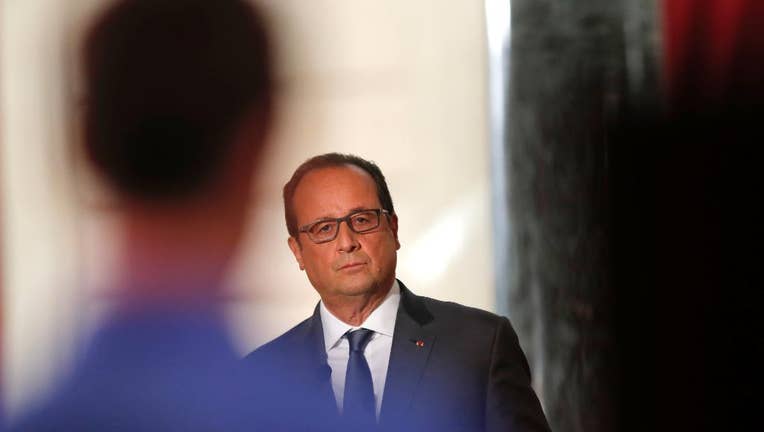 French President Francois Hollande says he's confident the country's long-stagnant economy has turned a corner and will post stronger growth in 2016, the last full-year of his term.
Hollande has made bringing down the country's stubbornly high unemployment rate a condition for his possible re-election bid in 2017.
Speaking at a news conference Monday, Hollande said "Growth is back. Not sufficiently, but we will definitely have a bit more than 1 percent growth this year." In 2016, economic growth will be 1.5 percent, Hollande said.
France achieved zero economic growth in the second quarter, after expanding only 0.2 percent in all of 2014.
EU statistics for July showed French unemployment rose to 10.4 percent, from 10.3 percent in June.