FOX Business Network's GOP Debate Draws 11 Million Viewers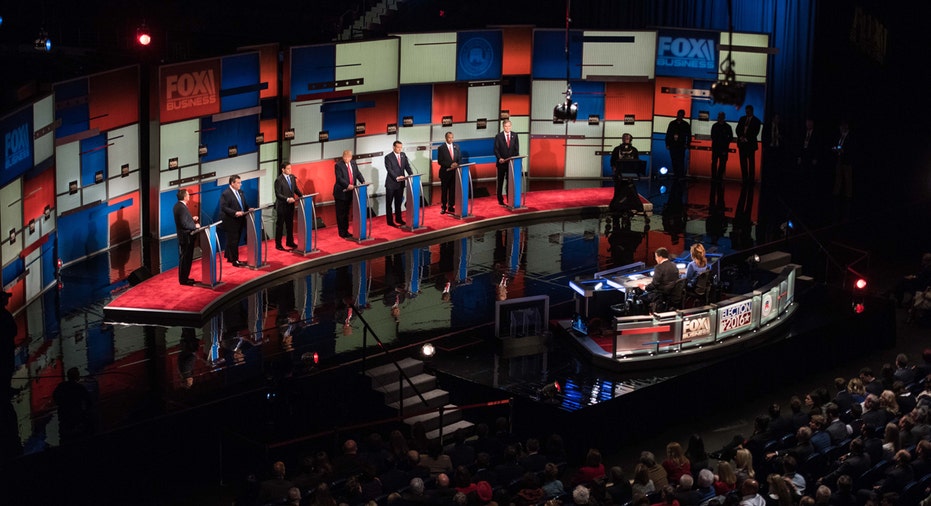 FOX Business Network's (FBN) second Republican presidential primary debate was the number one rated program in all of cable news Thursday night.
The debate earned 11 million total viewers and 3 million in the advertiser friendly demographic of adults aged 25-54, making it the second highest-rated program in network history. It was also a driving force online, earning 1.165 peak concurrent streams, just behind FBN's record-breaking 1.4 million streams in November.
Moderated by FBN Anchor/Managing Editor of Business News, Neil Cavuto and Anchor/Global Markets Editor Maria Bartiromo, the GOP debate was the first of the New Year.
FBN's first debate earned a record-breaking 13.5 million viewers last November. In addition, FBN's post-debate coverage with Neil Cavuto topped all of cable with 2.25 million viewers. Altogether, the network's 8-11 p.m./ET primetime coverage earned 8.5 million viewers, surpassing all other cable news networks. Additionally, the 6 p.m./ET debate, moderated by FBN anchors Sandra Smith and Trish Regan pulled in 2 million total viewers and 289,000 in the demo.
The combined event was also a driving force on social media. Socialbakers ranked FBN as the number one Business News Brand on Twitter in terms of Total Interactions, beating out Bloomberg, CNBC and CNN Money. Additionally, the debate was mentioned in over 912,000 tweets, which was 5% higher than FBN's November debate according to Spredfast.
Following the network's ratings milestone first debate, FBN has seen its ratings increase by more than 30% across Business Day, closing out 2015 as the fastest growing network on television. The ratings momentum has continued into the New Year with Business Day ratings seeing 123% improvement over last year. In addition, as the markets are in the midst of their worst start ever, FBN's breaking news coverage has consistently bested rival CNBC in the demo for Business Day, most recently earning a 4% advantage over CNBC on Wednesday.
FOX Business Network is a financial news channel owned by 21st Century Fox (NASDAQ:FOXA). Headquartered in New York, FBN launched in October 2007 and is available in more than 80 million homes in major markets across the United States and on FOXBusiness.com.