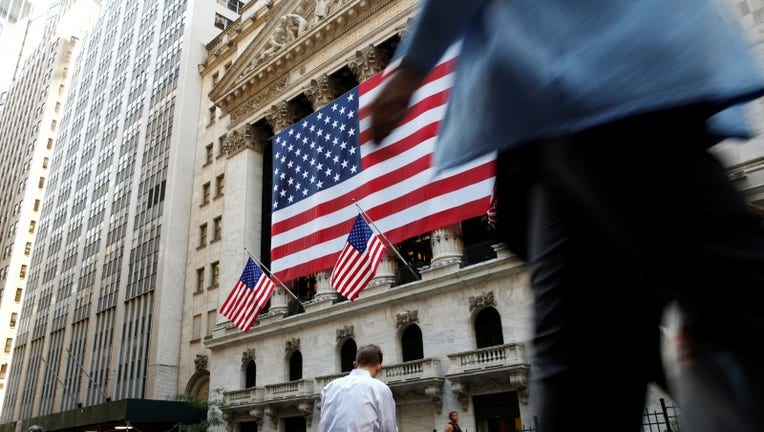 Another day, another day of records. Four major U.S. equity indexes are hitting fresh highs Tuesday, extending their post-election rally.
The Dow, the S&P 500, Nasdaq and the Russell 2000 all closed at records on the same day Monday for the first time since Dec. 31, 1999.
Stocks have mostly rallied since the Nov. 8 U.S. election, with investors snapping up shares of banks, health care and other companies expected to benefit from President-elect Donald Trump's policies.
"The post-election rally is continuing," said Bucky Hellwig, senior vice president at BB&T Wealth Management in Birmingham, Alabama. Optimism that Trump will ease regulations and reduce taxes "keeps pulling money into the market," he said.
"A lot of money came out of bond funds last week into stocks, and I think that can continue given the potential spread between what stocks can do versus bonds."
Data from TrimTabs Investment Research showed investors moved $45.7 billion into U.S.-listed equity exchange-traded funds in the eight trading days ended Thursday, the biggest eight-session inflow on record.
On Monday, the Dow Jones industrial average ended up 88.76 points, or 0.47 percent, at 18,956.69, while the S&P 500 gained 16.28 points, or 0.75 percent, to 2,198.18 and the Nasdaq Composite added 47.35 points, or 0.89 percent, to 5,368.86.
The S&P 500 had last set a closing record on Aug. 15. All three major indexes hit record intraday highs as well.
Expectations may be building that the new administration will bring tax breaks that will help corporations and consumers, said Peter Tuz, president of Chase Investment Counsel in Charlottesville, Virginia. But, he said, "you're betting an awful lot on something that hasn't even been introduced before Congress yet."
After the close, the safe-haven yen rose and U.S.-dollar denominated Nikkei futures hit a session low after reports that a powerful earthquake hit Japan.
"Unless we're missing something here and there's some significant damage," markets should calm down, said Stephen Massocca, chief investment officer of Wedbush Equity Management LLC in San Francisco.