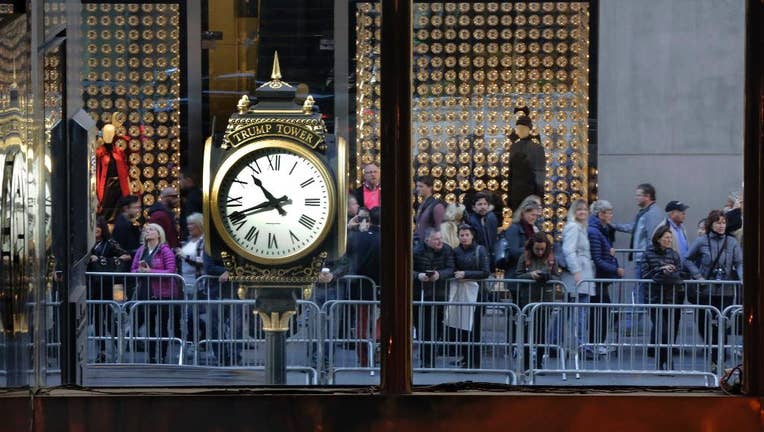 The Secret Service and New York City police are going to extremes to protect Donald Trump when he's at his Manhattan home.
Since Election Day the president-elect's neighbors near Trump Tower on Fifth Avenue have had to navigate swarms of police officers, concrete barricades and street closings in the heart of the city's shopping district.
Trump lives in the penthouse of the glittering, 664-foot glass skyscraper, and his Trump Organization is headquartered there.
Some of the security measures are temporary, but officials say the stepped-up protection isn't going away.
The final look of the restrictions will depend largely on how Trump divides his time between Washington and New York and on the results of a vulnerability assessment of Trump Tower.