FormFactor Inc. Braces for an Ugly Quarter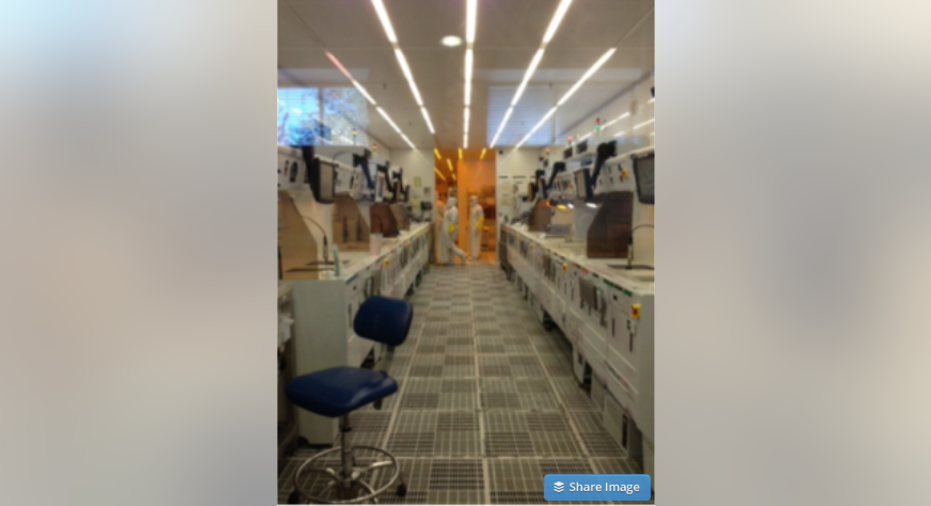 IMAGE SOURCE: FORMFACTOR.
Its been a rough few months to be an investor in semiconductor probe card manufacturerFormFactor, with shares down more than 20% year to date. Investors were taken by surprise in its last quarterly report in February, when the company announced that it was shelling out $352 million in cash and stock to acquireCascade Microtech, afellow semiconductor equipment supplier. The deal represents a monster bet for a company of FormFactor's size; at the time of the announcement, the company's market cap was roughly $450 million.
The company is gearing up to report its first-quarter results at the end of April (no date has been given); here's a preview of what investors can expect to see.
Ugly headline numbersOn preannouncing results on March 29, FormFactor admitted that its first quarter didn't go according to plan. It's now expecting to whiff big-time on its quarterly results, turning a small expected profit into an expected net loss. Here's a look at the updated numbers compared with what management anticipated on its last earnings call.
| Metric | Revenue | Gross Margin | Non-GAAP EPS |
| --- | --- | --- | --- |
| Original guidance, Feb. 4 | $65 million-$70 million | 31%-35% | $0.03 to $0.07 |
| Updated guidance, March 29 | $53 million-$54 million | 22%-24% | ($0.10)-($0.12) |
DATA SOURCE: FORMFACTOR.
The reason for the drop in guidance is twofold. First, its expansion plans for system-on-a-chip (SoC) probe cards is going slower than hoped for, and second, there's a delay in orders for its DRAM probe card products. On the March 29 call with analysts, management said about two-thirds of the roughly $14 million revenue difference between the two guidance figures is owed to the SoC ramp-up delay, with the remainder blamed on the timing of the DRAM orders.
Management noted that one of its key customers doubled demand for the company's SoC probe cards and FormFactor couldn't keep up. Backlog for the cards is at an all-time high, and management expects record output from the product line this year.
As for the DRAM miss, management said the company has already received purchase orders from its customers, but they came too late to be booked during the quarter.
Despite the setbacks, FormFactor CEO Mike Slessor remains confident that annual revenue will grow during the year. In issuing preliminary guidance for the second quarter, the company predicted revenue will land between $72 million and $80 million.
Acquisition updatesWith this quarter primed to be a bust, investors should listen for cues that the Cascade Microtech acquisition is going according to plan. During the preannoucement, management said it's still on track to close the deal by the middle of the year. A mandated antitrust waiting period has passed, and the next milestone will be approval from Cascade Microtech's shareholders.
IMAGE SOURCE: FORMFACTOR.
Investors should also listen in to see whether FormFactor is still committed to reducing its leverage once the deal closes. Taking on $150 million in debt to fund the transaction, FormFactor will be turning a pristine balance sheet into one that will carry more debt than cash. Aware that this is a risky move for a company that operates in the highly cyclical semiconductor industry, management has said it will prioritize debt repayment once the transaction closes. The preliminary goal was to reduce debt levels to below 2 times EBITDA within a year.
Also keep an ear out for whether management still believes that the rationale for the deal remains in place. At the time of the announcement, management said the acquisition would expand its addressable market, diversify its customer base, and beimmediately accretive to free cash flow and earnings per share. The company also has plans for at least $10 million in cost synergies and believes the deal will allow for tax advantages, thanks to $300 million in net operating loss carry-forwards.
The article FormFactor Inc. Braces for an Ugly Quarter originally appeared on Fool.com.
Brian Feroldi has no position in any stocks mentioned. The Motley Fool recommends FormFactor. Try any of our Foolish newsletter services free for 30 days. We Fools may not all hold the same opinions, but we all believe that considering a diverse range of insights makes us better investors. The Motley Fool has a disclosure policy.
Copyright 1995 - 2016 The Motley Fool, LLC. All rights reserved. The Motley Fool has a disclosure policy.