Former pharma exec, Christie backer seeks to oust Menendez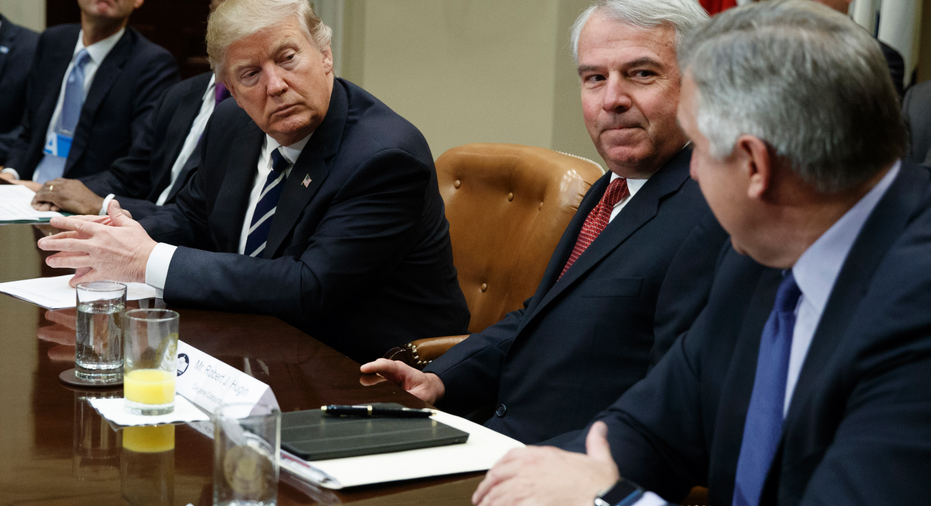 A former pharmaceutical company executive who backed Chris Christie's failed presidential run said Monday he's entering New Jersey's Senate race in an attempt to oust incumbent Democratic Sen. Bob Menendez.
Bob Hugin, who announced his Republican primary campaign in an email, spent nearly 20 years as a top executive at the New Jersey-based pharmaceutical company Celgene, including serving as CEO and chairman before stepping down earlier this year.
Hugin contributed $250,000 to a political action committee that backed Christie's presidential bid. He also served on the campaign's finance leadership team and contributed directly to the former Republican governor's campaign.
Menendez is a two-term incumbent heading into the midterms after federal prosecutors dropped corruption charges against him following a mistrial last year. Hugin contributed $4,800 to Menendez's campaign in 2010, according to Federal Election Commission records.
Menendez's political adviser declined to weigh in on Hugin's announcement, but the Senate Democratic campaign arm called Hugin a "rubber stamp" for President Donald Trump.
Hugin attended a discussion on drug prices with Trump at the White House in early 2017. He later called the meeting "incredibly encouraging" and described the president's agenda as "pro-growth."
The Princeton graduate and Marine Corps veteran will face Richard Pezzullo, a former Army reservist and technology specialist from Freehold, and Brian Goldberg, an IT specialist from West Orange, in the June 5 primary.
New Jersey has not elected a Republican to the U.S. Senate since 1972. Democrats have nearly 900,000 more registered voters than Republicans in New Jersey, though unaffiliated voters make up the biggest bloc.
Celgene develops cancer treatments and inflammatory-disease therapies. Its revenues increased from $7.4 billion in 2014 to $12.8 billion in 2017.