Forget Unilever. This New Partnership Is Vital to TerraVia's Future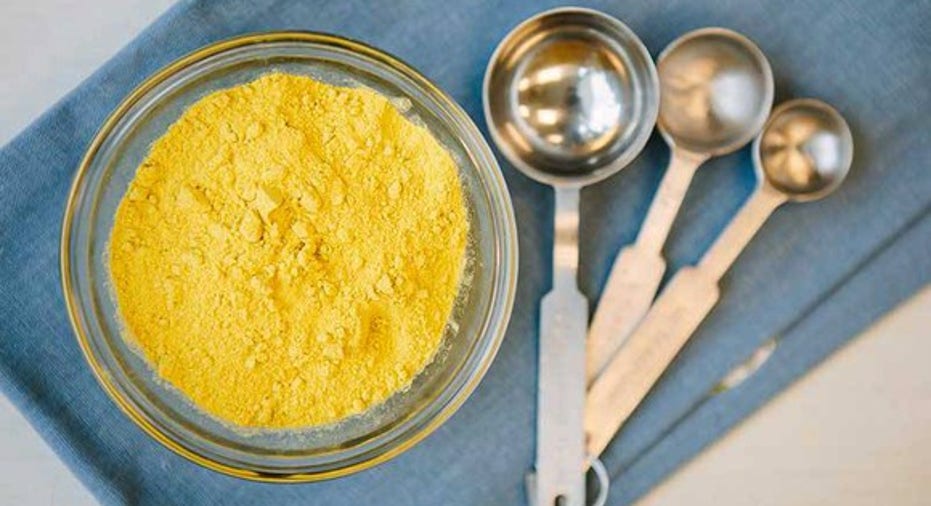 Image source: TerraVia.
Solazyme is no more. Now, food and specialty ingredients manufacturer TerraVia is a revamped, refocused, and reinvigorated company. And after a $28 million cash infusion, plus the expected divestment of industrial assets and perhaps its cosmetic line, you could add "refinanced" to the list (although the company ended 2015 with nearly $100 million in cash).
In the next year, TerraVia and its joint-venture partner Bungewill be busy acquiring customers and growing markets for its food, animal feed, and specialty ingredients segments. While it's doing so, a major contract with Unilever will provide a steady baseline of production capacity at the company's manufacturing facility in Moema, Brazil. The contract will be worth over $200 million in revenue in the next five years, so investors have the right to be excited, but another, less advertised partnership is even more important for investors and TerraVia. That's especially true if the company's new vision and focus is actually going to pay off.
Unilever delivers a different kind of value
By now, investors are acutely aware of the monetary value of the Unilever deal for a personal care ingredient that the pair have worked on for several years: $200 million in revenue over the next five years -- with the majority of the revenue back-loaded in the second half of the contract. The deal is "cost-plus," meaning Unilever pays TerraVia a price that covers certain (but not all) production costs, plus a predetermined premium.
In other words, the deal will likely not be profitable up front, or even at all. However, it does allow TerraVia and Bunge to utilize Moema more consistently, which reduces costs associated with equipment downtime. The deal will also allow the JV partners to learn from mistakes during process development and product scale-up -- and get paid to do it. Therefore, regardless of whether or not the deal proves profitable in the next five years, the value created from de-risking manufacturing operations during that period has the potential to pay big dividends in the short and long term.
Is Unilever important to TerraVia? Absolutely. But while $200 million over five years is a big deal for the food and specialty ingredients manufacturer and its investors, that sum is chump change for Unilever. Consider that the $135 billion personal care powerhouse pays out $481 million every three months in dividends. Put another way, Unilever can afford to overpay for algae-based products. The marketing value alone ("We use sustainable ingredients") is probably worth it. And if TerraVia closes its doors tomorrow, Unilever will hardly bat an eyelash.
Viewed from that perspective, it's important for investors to consider other partners that have more skin in the game while still having the potential to create significant long-term value. Enter obscure VMG Partners.
The critical partnership for TerraVia's future
There was no press release to announce a newly formed venture between TerraVia and VMG Partners in early April, so you'd be forgiven for overlooking the potential, although several media outletsbroke the news to investors: the launch of TerraBrands. TerraVia will lend its technical know-how and food ingredients to the new company, while VMG Partners will immediately infuse up to $25 million in growth capital. That's separate from VMG Partners' investment in TerraVia announced in March, and it doesn't include additional capital that can be supplied from TerraVia's balance sheet or outside sources.
VMG Partners boasts an impressive resume of identifying and growing food brands including KIND, Vega, Pretzel Crisps, Justin's, and Health Warrior. As reported by Jenna Broughton of Inc., "Keith Belling, the former CEO and founder of popchips, has joined TerraBrands to provide mentorship." For those of you keeping score at home, popchips, which launched in 2007, doubled sales from $45.7 million in 2011 to $93 million in 2013.
The goal of TerraBrands is simple: to invest in and/or acquire established companies and brands in human food, nutrition, and pet food that could utilize any of TerraVia's ingredients.
The potential here is actually pretty sweet.
Several food ingredient brands from TerraVia that could play important roles at TerraBrands. Image source: TerraVia.
By acquiring established brands, TerraVia will avoid specific risks associated with launching an in-house brand from scratch. Instead of spending time testing products and attempting to stand out in a crowded market, the company can devote capital to reformulating products with algae ingredients and growing market share. Better yet, there will be a baseline of revenue -- and maybe even income -- from the beginning. The more brands it acquires, the more manufacturing capacity it can utilize, which further lowers production costs across the company's portfolio of food and speciality ingredients.
On paper, this is the most important partnership for TerraVia's future. And, in my mind, it's not even close.
What does it mean for investors?
If TerraVia's new vision and focus on food ingredients is ever going to prove successful, then it needs TerraBrands to take off. The venture won't be an overnight success story; investors shouldn't forget that it took nearly seven years for popchips to notch $93 million in annual sales. Given the recent pivots, investors are right to acknowledge that the margin for error is a bit smaller now. But the combination of capital, innovative ingredients, and vision certainly makes TerraBrands a more important -- and more exciting -- growth avenue than anything offered from bulk sales to Unilever.
The article Forget Unilever. This New Partnership Is Vital to TerraVia's Future originally appeared on Fool.com.
Maxx Chatsko has no position in any stocks mentioned. Follow him on Twitter to keep up with developments in the engineered biology field.The Motley Fool recommends TerraVia and Unilever. Try any of our Foolish newsletter services free for 30 days. We Fools may not all hold the same opinions, but we all believe that considering a diverse range of insights makes us better investors. The Motley Fool has a disclosure policy.
Copyright 1995 - 2016 The Motley Fool, LLC. All rights reserved. The Motley Fool has a disclosure policy.