Forget Traditional Checking Accounts! 3 Banking Alternatives to Consider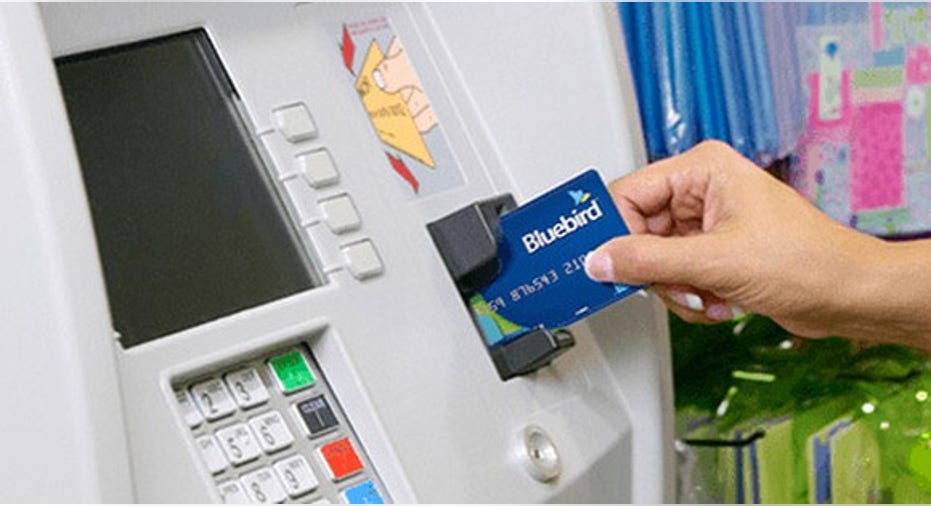 Image source: Getty Images.
It's easy to be dismayed and unenthusiastic about the big banks we know and often use. For starters, they're raking in billions by charging us all kinds of fees -- such as more than $30 in overdraft fees. Many customers are paying more than $250 annually in fees alone. Big banks, too, were at fault in the recent credit crisis, making mortgages easy to get for those who couldn't really afford them. If you'd like to do business elsewhere, here are three alternatives, each of which offers checking services.
Internet banking might be worth your while
Sean Williams:If you're tired of traditional bricks-and-mortar banking, consider signing up for an internet banking account.
One of the biggest advantages of banking with an internet-only financial institution is the lack of overhead costs. Internet banks such asBofI Holdingsdon't maintain hundreds or thousands of banking branches across the U.S. like traditional banks do. Nor do internet-only banks need as large a staff. This lack of overhead expenses translates into better profitability for internet-only banks, but it also allows them to pass along some unique savings to its customers. For instance, BofI's rewards checking account has no maintenance fees, no minimum monthly balance or overdraft fees, unlimited domestic ATM reimbursements, and you can earn up to 1.25% in interest per year. Good luck finding those perks with a traditional bank.
Online banking has other perks as well: namely, convenience. Online banking can typically be accessed 24 hours a day, seven days a week; bills can be paid directly from your online checking accounts; and you'll be able to keep a close eye on any transaction activity, be it money coming in or being paid out.
On the other hand, security would come to mind as the biggest concern of switching to an online-only financial institution. Since all of your transactions are conducted electronically, protecting your password takes on the utmost importance. Additionally, if you lose your banking card, it could take quite a bit of time to replace, which could prove to be an inconvenience. Nonetheless, for consumers, especially millennials, looking to distance themselves from traditional banks, an online-only bank could be a smart answer.
American Express' Bluebird sings an alternative tune
Image source: Bluebird.com.
Matt Frankel:One of my favorite checking account alternatives is the American ExpressBluebird, which was designed in partnership with Wal-Martto have more features than a prepaid debit card without the fees and restrictions of a checking account.
Bluebird has no monthly fees, no overdraft fees, free direct deposit, and free bill pay. Account holders also have free access to MoneyPass ATMs, of which there are more than 24,000. The cards are accepted nearly everywhere that American Express is, and have certain Amex benefits such as fraud protection and access to Amex Offers.
The account also has other convenient features, including
mobile check deposit

the ability to add cash to the account at any Wal-Mart cash register for free

free transfers from your checking or savings account

the ability to write physical checks, with no fear of overdrafts. Account holders simply pre-authorize the check online before writing it, which guarantees it will clear.

roadside assistance hotline

purchase protection

no minimum balance requirement
In a nutshell, the Amex Bluebird account is almost completely free (non-MoneyPass ATM withdrawals have a charge, as do some less-common transactions), and it has many features of traditional checking accounts. In fact, perhaps the only real drawback of the account as opposed to competing prepaid checking alternatives is that American Express cards don't have the universal acceptance of Visaor MasterCardproducts. It also, of course, doesn't offer any interest payments on the funds held within the account, unlike a checking account. Of course, with interest rates so low, this may not be much of a downside.
Credit unions offer another option
Image source: U.S. Government [Public domain], via Wikimedia Commons.
Selena Maranjian:Instead of maintaining a traditional checking account at a traditional bank, consider doing your checking through a credit union. If you've been assuming that credit unions are not as full-featured as banks, you might be surprised to find that your local credit unions offer most or all of the services you need, including checking accounts. Better still, most offer free checking accounts, something that's getting harder to find at regular banks. Indeed, Bankrate's 2016 Credit Union Checking Survey found 76% of credit unions offer free checking, a higher percentage than a year ago. You used to need to work for a certain employer or belong to a certain group in order to be able to join a credit union, but these days many credit unions are open to a wider swath of people. Opening an account at a credit union often requires a deposit of just $1 or $5. Once you're a member, you can access lots of products and services, such as mortgages, car loans, business loans, personal loans, life insurance, home and auto insurance, financial advising, credit cards, mobile banking, widespread ATM access, online bill payment, and more. Since credit unions are nonprofits, they can put customers ahead of profits, and their interest rates reflect that, typically topping bank rates. Check out these comparisons from National Credit Union Administration (NCUA) data from March of 2016:
Data: www.ncua.gov.
If you want a good -- and free -- checking account, look into your local credit unions.
The article Forget Traditional Checking Accounts! 3 Banking Alternatives to Consider originally appeared on Fool.com.
Matthew Frankel owns shares of American Express. Sean Williams has no position in any stocks mentioned. Selena Maranjian owns shares of American Express. The Motley Fool owns shares of and recommends BofI Holding, MasterCard, and Visa. The Motley Fool recommends American Express. Try any of our Foolish newsletter services free for 30 days. We Fools may not all hold the same opinions, but we all believe that considering a diverse range of insights makes us better investors. The Motley Fool has a disclosure policy.
Copyright 1995 - 2016 The Motley Fool, LLC. All rights reserved. The Motley Fool has a disclosure policy.