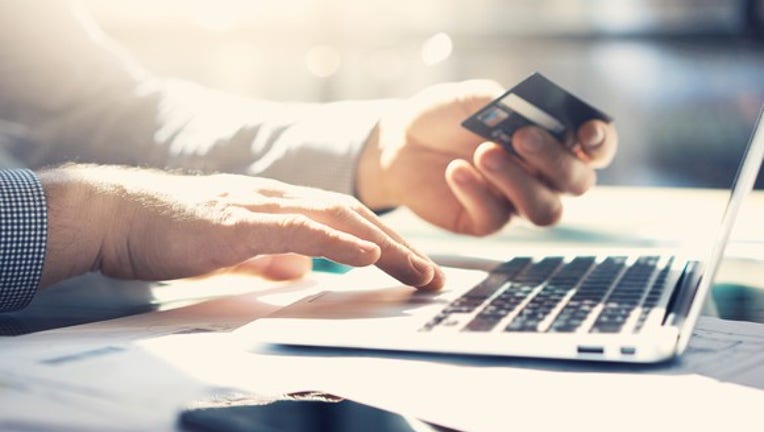 When it comes to exclusivity, prestige, and over-the-top benefits for cardholders, you're not going to find a credit card that beats the American Express Centurion, better known as the Amex black card. However, not everyone needs the benefits of the Centurion -- at least not enough to justify its massive cost. Fortunately, there are some high-end credit cards that provide excellent benefits at a fraction of the cost of the Centurion.
The Centurion (black) card -- what do you get, and what does it cost?
First off, I'm not saying that the Centurion is a bad credit card product in any sense of the word. It's a one-of-a-kind credit card product that fulfills its niche market nicely -- affluent consumers and businesses who want the very best. Rather, I'm saying that most people either can't get, can't afford, or don't need the Centurion card.
Image Source: Getty Images.
There are a lot of misconceptions about the Amex Centurion card, and American Express is quite secretive about the card, so here's a rundown of what we know:
The card is expensive. In addition to the $7,500 initiation fee, the Centurion card has a $2,500 annual fee per card.
There is no disclosed rule on how you get invited to apply for a Centurion card, but the consensus is that it takes an excellent credit history, high net worth, and annual spending of at least $250,000 annually on other Amex cards.
The Centurion concierge service is notorious for going above and beyond to meet its client's requests. In fact, many cardholders have referred to this as the card's biggest benefit.
Benefits reportedly include elite status at several hotel brands, airlines, and car rental companies (Delta SkyMiles Platinum, Starwood Preferred Guest Gold, Hilton HHonors Diamond, among others), hotel benefits such as late checkout, free breakfast and room upgrades, airport lounge access (including the Centurion lounges), just to name a few.
Centurion purchases earn American Express Membership Rewards points at the rate of one point per dollar.
It may come as a surprise, but there reportedly is no sign-up bonus.
The "junior black card"
The most logical alternative to the Centurion card is the American Express Platinum, which is sometimes referred to as the "junior black card" since it shares many of the same benefits.
For example, cardholders get the same airport lounge access, even to the ultra-luxurious Centurion lounges. They also get hotel benefits, and a few of the same elite status privileges, such as SPG Gold. The Platinum card also has a reputable concierge service, although Centurion cardholders' requests get top priority.
Cardholders also get a $200 annual airline fee credit, which can be applied to things like in-flight food and drink purchases or baggage fees. Every four years, the card will reimburse up to $100 for a Global Entry or TSA Pre-Check application fee.
The best part is that the Amex Platinum offers all of this for an annual fee of $450 ($175 per additional card). Granted, this is high as far as credit cards go, but it can be well worth the cost if you use the benefits. And, the current sign-up bonus offer of 40,000 Membership Rewards points after $3,000 in spending in three months pretty much justifies the first year's annual fee all by itself.
Great sign-up and rewards program
A relatively new credit card product, the Chase Sapphire Reserve burst onto the scene with an unheard of 100,000-point sign-up bonus, worth $1,500 when redeemed for travel. Sadly, that offer is no longer available online (but it is in person until March 12). Instead, a 50,000-point offer ($750 in travel) is being offered. Just like the other two cards on this list, the annual fee for the Sapphire Reserve is $450, although Chase only charges $75 for each additional authorized user.
Some of the card's benefits and rewards are pretty impressive, particularly the $300 annual travel credit, good for expenses such as airline fees, plane tickets, and hotel stays, among other things. Like the Amex Platinum, it will reimburse up to $100 for Global Entry or TSA Pre-Check. The Priority Pass airport lounge benefit isn't quite as good as the Sky Club lounge benefit of the other two, but is still a valuable perk.
The card earns one point per dollar on general purchases, but earns triple points on travel and dining. And when redeemed for travel, points are worth 50% more, which is why I said the bonus offer is worth $750 for travel. This translates to an unheard-of reward rate of 4.5% on all travel and dining purchases, permanently -- not in rotating categories like many high-reward credit cards.
A great choice for frequent flyers
American Express specializes in credit cards for affluent consumers, so it shouldn't be a surprise that two of the three cards I've included are Amex products.
As a final contender, the American Express Delta Reserve could be the best choice for frequent flyers, especially those loyal to Delta. Just like the Amex Platinum, the Delta Reserve card has a $450 annual fee and charges $175 per additional card.
Perhaps the best benefit (value-wise) is the annual companion certificate, which is essentially a buy-one-get-one coupon for a round-trip domestic coach or first class flight each year. When used for a first-class cross-country flight, this benefit alone can justify the annual fee several times over.
The card has some great Delta-specific benefits, such as the ability to earn Medallion Qualification Miles (MQMs) in addition to ordinary frequent flyer miles. Cardholders can earn up to 30,000 bonus MQMs per year -- enough to reach silver elite status all by itself. And, cardholders get Delta Sky Club access, free checked bags on Delta flights, and priority boarding privileges.
The current introductory offer of 10,000 bonus miles after the first purchase may sound relatively low, but it also includes 10,000 bonus MQMs, which can be far more valuable to frequent flyers than any other bonus on this list.
Which should you choose?
This is a tough question, as all of these have different perks and rewards, and many apply to certain people more than others. For example, if you fly often and don't really care about things like concierge services, it can be difficult to make a case against the Delta Reserve card. The bottom line is that you should weigh the benefits of each and decide which makes the most sense for your life.
Here's a thought -- you could actually have all three of these and enjoy all the benefits, rewards, and sign-up bonuses I discussed here for significantly less than the price of the Centurion card.
The $16,122 Social Security bonus most retirees completely overlook If you're like most Americans, you're a few years (or more) behind on your retirement savings. But a handful of little-known "Social Security secrets" could help ensure a boost in your retirement income. For example: one easy trick could pay you as much as $16,122 more... each year! Once you learn how to maximize your Social Security benefits, we think you could retire confidently with the peace of mind we're all after.Simply click here to discover how to learn more about these strategies.
Matthew Frankel owns shares of American Express. The Motley Fool recommends American Express. The Motley Fool has a disclosure policy.