Forget Stem Cell Stocks: Here Are 3 Clinical-Stage Biotechs to Buy Instead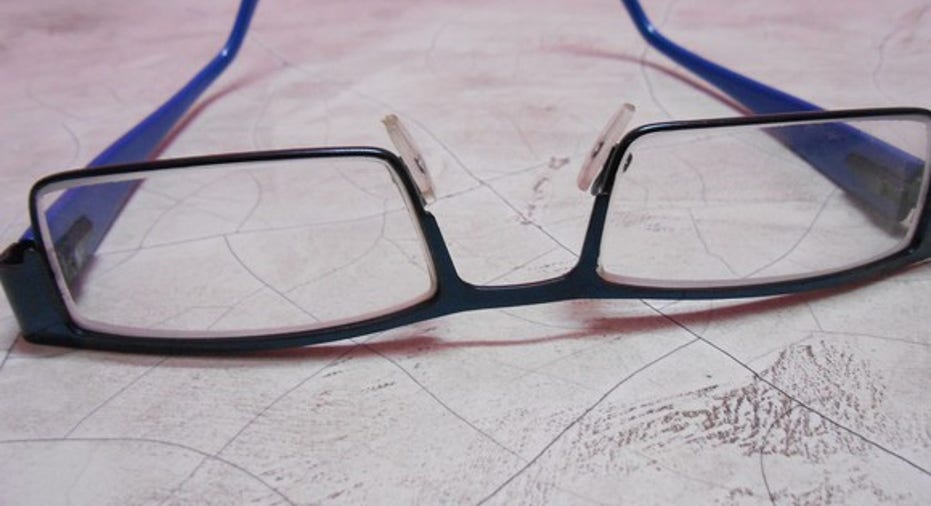 Image source: Getty Images.
It's easy to understand the allure of investing in stem cell stocks. Stem cell research is a fascinating field that offers promise to help us treat a wide range of currently untreatable diseases, such as Parkinson's disease, Huntington's diseases, movements disorders, and more.
A decade ago, investors' interest in this promising field was red-hot, and a number of companies focused on stem cell research went public to raise capital at favorable prices.Unfortunately, soon after those companies hit the markets, the entire field became surrounded by political controversy. When that reality combined with the difficulties these companies have faced with perfecting the technology, early investors in stem cell therapy stocks werebludgeoned.Some of these once-promising companies have been forced into bankruptcy, while others have turned into penny stocks and show long-term losses as high as 99%.
Stem cell therapy stocks have since become so risky that I personally feel the entire sector is uninvestable right now.For that reason, investors who are interested in high-risk, high-reward healthcare stocks are probably better off buying a basket of promising clinical-stage biotech stocks instead.
With that in mind, here's a list of three promising clinical-stage biotechs you might want to consider.
Stem cell stocks can't match this history
Since first hitting the markets in early 2014,Intra-Celluar Therapies,a drug developer focused on treating neuropsychiatric and neurologic disorders,has been on one heck of a profitable run. Shares have skyrocketed more than 246% since the company went public, crushing the returns of the iShares NasdaqBiotechnologyETF.
Intra-Celluar Therapies' stock has been a rocket ship because of the exciting promise of its lead compound, ITI-007, which is currently being studied as a treatment for a range of mental illnesses such as depression,schizophrenia, bipolar depression, and more.
Intra-Celluar Therapies was a standout performer last year, rising more than 200% in response to the company's report of exciting phase 3 clinical data from a study of ITI-007's ability to treat schizophrenia. Patients who used ITI-007 demonstrated a statistically significant improvement in their "Positive and Negative Syndrome Scale" score (a measurement of the severity of schizophrenia) when compared to those who received placebo. That news took investors by surprise, and shares almost doubled in a single day on the news.
IfITI-007 turns out to be the real deal, this company's potential looks huge. Peak sales estimates are all over the map, but some analysts believe this drug could reach as much as$6 billionin worldwide sales if it wins approval for a number of indications. That's a huge number for a company with a market cap of about $1.5 billion as of this writing, especially when you consider that it holds $456.1 million in cash on its books at the end of March.
The company is already running another Phase 3 clinical program studying ITI-007 inschizophrenia, with a read-out expected over the summer. If that goes well, it wouldn't surprise me to see this stock make a huge positive move again.
This biotech plays well with others
Shares of Halozyme Therapeutics, ahuman-enzyme specialist, also had a wonderful 2015, rising 76% on the back of a number of positive announcements. The markets are excited about the company's proprietary recombinant human hyaluronidase enzyme, which demonstrates an ability to temporarily break down a structural barrier underneath human skin. Doing soopens up direct access to a patient's lymphatic and capillary vessels, which helps to make other drugs in a patient's body work more effectively.
That fact has caught the attention of several big pharma companies, many of whom have signed up to partner with Halozyme. This list includes a who's whoof pharma companies, including AbbVie, Pfizer, Johnson & Johnson, andEli Lilly, each of which has agreed to pay millions to partner on Halozyme's compound.
Right now, Halozyme is in phase 3 trials using its technology in combination withCelgene's cancer drug Abraxane. The two companies are trying to show that using their drugs together is a more effective way to treat pancreatic cancer, a devastating disease with a high mortality rate. The FDA has already granted Halozyme's experimental compound an orphan drug designation for this indication, so if all goes well, this company could soon be sitting on a gold mine.
Some analysts believe peaksalesof Halozyme's compound could reach up to $1.5 billion in time. If so, the company's market cap of $1 billion could look small in retrospect, which means right now is a good time to buy this speculative stock at a discount.
I see a bright future for this company
Investors in New York-based Ophthotech , a biotech focused on diseases of the eye,have enjoyed a great run since this company first went public in 2013. The company's lead product candidate is calledFovista, and it's being developed as anadd-on therapy for the treatment of wet age-related macular degeneration (AMD). Ophthotech is currently studying Fovista alongside a handful of blockbuster eye disease drugs like Novartis' Lucentis and Regeneron Pharmaceuticals' Eylea.
Image source: Pixarc on Pixabay.
Mid-stage clinical trial results suggest Ophthotech has a real winner on its hands. Patients who used Fovista alongside Lucentis demonstrated a 10.6-letter improvement in vision on a standard eye chart. That's a substantial gain over the 6.5-letter improvement that patients who only used Lucentis on its own experienced. That data gave Novartis enough confidence in Ophthotech for it to sign a deal valued at up to $1 billion, plus a 30% royalty to secure rights to sell Fovista outside the U.S.
Ophthotech will report phase 3 results from its Fovista/Lucentis combination trial before the end this year, with data on the Fovista/Eylea trial expected in 2017. If everything goes according to plan, it's not hard to imagine Fovista becoming a widely used therapy in a market currently valued around $8 billion in global sales. That's a big market opportunity for a company with a sub-$2 billion market cap.
Forget about stem cell research stocks for now
There's no doubt in my mind that stem cell research will continue to advance, and in a decade or two, it could transform healthcare as we know it. However, history suggests stem cell companies have been a terrible place to invest, so I'd recommend avoiding the entire sector for the time being. Investors who want in on the fastest-growing part of the healthcare sector are probably better off buying a handful of promising biotechs with a history of market success instead.
The article Forget Stem Cell Stocks: Here Are 3 Clinical-Stage Biotechs to Buy Instead originally appeared on Fool.com.
Brian Feroldi has no position in any stocks mentioned.Like this article? Follow him onTwitter where he goes by the handle@Longtermmindsetor connect with him on LinkedIn to see more articles like this.The Motley Fool owns shares of and recommends Celgene and Johnson and Johnson. The Motley Fool owns shares of Regeneron Pharmaceuticals and has the following options: short October 2016 $95 puts on Celgene. Try any of our Foolish newsletter services free for 30 days. We Fools may not all hold the same opinions, but we all believe that considering a diverse range of insights makes us better investors. The Motley Fool has a disclosure policy.
Copyright 1995 - 2016 The Motley Fool, LLC. All rights reserved. The Motley Fool has a disclosure policy.