Forget NVIDIA Corporation: Here Are 2 Better Dividend Stocks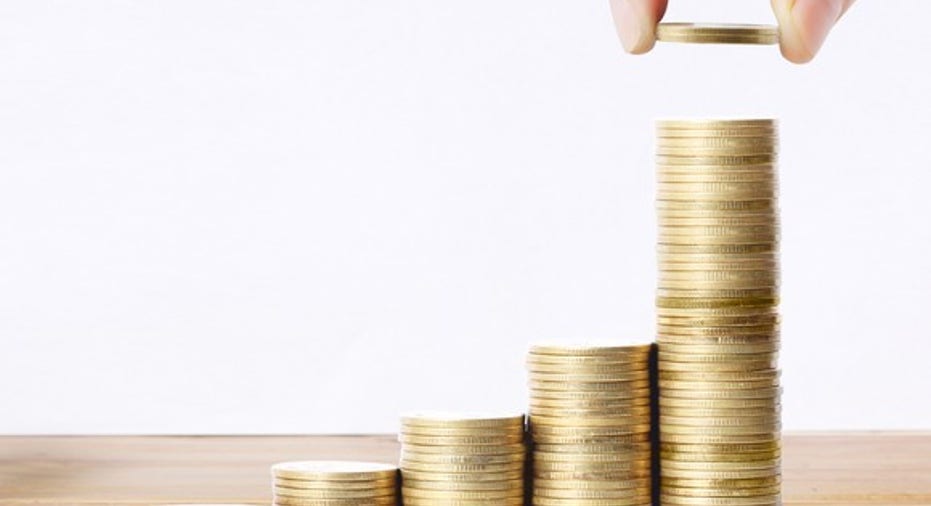 Image source: Getty Images.
Just as with people, there's no such thing as the perfect stock. As just one prominent example, investors griped that tech giant Apple didn't pay a dividend in the early years of this decade. However, when the company initiated its truly remarkable capital return program in 2012, some investors lamented that its days as a growth stock had come to an end. Its shares have outperformed the Nasdaq Composite in the most recent 1-year, 5-year, and 10-year periods.
Similarly, graphics semiconductor dynamo NVIDIA (NASDAQ: NVDA) has utterly trounced the market in 2016, thanks to the company's impressive exposure to some of tech's most important growth markets. However, NVIDIA's 0.5% dividend yield falls short compared to the market averages, or to large-cap semiconductor peers like Qualcomm (NASDAQ: QCOM) and Intel (NASDAQ: INTC). Here's why income investors may want to consider Qualcomm and Intel over NVIDIA.
1. Qualcomm
Arguably the best dividend stock in the semiconductor space, mobile connectivity giant Qualcomm excels in two very important regards. First, Qualcomm's current yield of 3.2% stands well in excess of the S&P 500's 2% yield. Second, Qualcomm has grown its dividend payments at an impressive clip over the past 13 years, increasing the dividend in every year during this period. All told, Qualcomm's dividend history has seen the San Diego-based chipmaker increase its payouts at a compound average growth rate (CAGR) of 24%. Better still, Qualcomm's 51% payout ratio suggests the company enjoys enough financial flexibility to continue to grow its dividend payments in the coming years.
More broadly, though some regulatory headwinds may dampen its growth story in any single period, Qualcomm enjoys a favorable overall outlook for its business.
On the regulatory front, its Qualcomm Technology Licensing (QTL) division, which generates the majority of the chipmaker's profits, has faced challenges to the ability to collect 3G and 4G patent royalties owed to it. In China, handset OEMs simply stopped paying Qualcomm royalties, and the Chinese government challenged the legitimacy of Qualcomm's patent-licensing terms. The two sides settled, and Qualcomm has seen an uptick in its Chinese patent-licensing revenue by steadily reaching licensing agreements with Chinese handset OEMs. But the EU has also looked into Qualcomm's patent-licensing practices, and South Korea recently fined it $853 million.
So long as Qualcomm can gradually navigate these issues -- and the essential nature of its patents suggests that is the case -- its business appears impressively positioned to capitalize off some of the largest areas of growth in coming years. Qualcomm's coming acquisition of NXP Semiconductors will allow it to tap into the compelling future growth of the Internet of Things (IoT) trend. So while some issues certainly remain, Qualcomm is indeed a far better dividend stock than its semiconductor rival NVIDIA.
2. Intel
Though it falls short of Qualcomm's status as an elite dividend stock, Intel's dividend prowess makes it a better income investment than NVIDIA for a few key reasons. First, Intel enjoys a far longer track record of dividend payments. Intel began dividend payments in 1993, whereas NVIDIA only initiated its dividend program in late 2012. Second, Intel stock currently yields 2.8%, less than Qualcomm, but still several times more than NVIDIA's minuscule current yield. Its payout ratio is a healthy 39%, suggesting the company should be able to continue increasing its payments in the near term.
At the same time, Intel's dividend history isn't necessarily spotless, either. Though it has grown its cash distributions at an annual average rate of 21%, Intel's dividend growth has lacked the kind of steady annual increases that income investors adore. For one reason or another, it has failed to raise its annual dividends at least four times since 2000. As mentioned above, successful investing isn't defined by dividends alone. Intel easily bests NVIDIA as a dividend stock, but NVIDIA's overall investment outlook certainly trumps Intel's in the years to come.
NVIDIA remains a great growth stock
Having already doubled its dividends per share since 2012, NVIDIA's history as a dividend stock is certainly off to a nice start. However, that short track record also makes it something of an unknown quantity to typically conservative dividend investors.
That being said, demand for NVIDIA's graphics processing units (GPUs) seems likely to soar in the years to come. Technologies like virtual reality, self-driving cars, and artificial intelligence all rely on the high-performance GPUs that NVIDIA pioneered, and where it still holds a technology advantage over would-be competitors like Intel and Advanced Micro Devices.
At the end of the day, NVIDIA remains a great investment for those primarily seeking long-term share-price appreciation, with some income as a nice secondary perk. However, for semiconductor investors seeking dividend income first and foremost, names like Intel and Qualcomm present better options today.
10 stocks we like better than Qualcomm When investing geniuses David and Tom Gardner have a stock tip, it can pay to listen. After all, the newsletter they have run for over a decade, Motley Fool Stock Advisor, has tripled the market.*
David and Tom just revealed what they believe are the 10 best stocks for investors to buy right now... and Qualcomm wasn't one of them! That's right -- they think these 10 stocks are even better buys.
Click here to learn about these picks!
*Stock Advisor returns as of Nov. 7, 2016
Andrew Tonner owns shares of AAPL. The Motley Fool owns shares of and recommends AAPL, Nvidia, and Qualcomm. The Motley Fool has the following options: long January 2018 $90 calls on AAPL and short January 2018 $95 calls on AAPL. The Motley Fool recommends Intel. The Motley Fool has a disclosure policy.