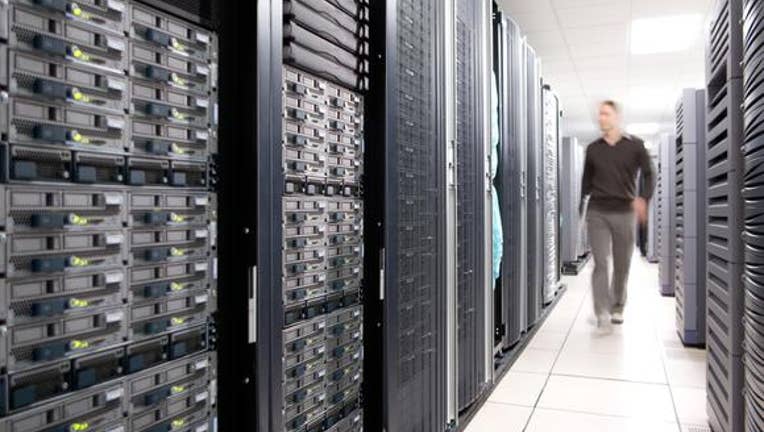 With Intel's revenue and profit stagnating in recent years, driven by weak demand for PCs, the company's dividend has languished. The first dividend increase in more than two years came at the beginning of 2015, but the 6.7% boost was nothing to write home about. A slightly larger 8.3% dividend hike came at the beginning of this year, but with the PC market still struggling, Intel's ability to continue to raise the dividend may be limited going forward.
Intel stock currently yields 3.25%, but with dividend growth likely to be slow, there are better options for dividend investors. Qualcomm is one such option, despite the challenges the company is facing. Qualcomm stock currently yields an impressive 4.2%, and a dividend increase may be coming this month, if history is any indication. Cisco Systems is another good bet, with a dividend yield of 3.75% following a recent 24% dividend hike.
Qualcomm
Image source: Qualcomm.
Like Intel, Qualcomm is facing some pretty major challenges. The smartphone market is slowing, with IDC expecting single-digit unit growth this year, and fierce competition in the mobile processor market has crimped Qualcomm's profitability. During Qualcomm's first quarter, revenue slumped 19% year over year, with net income falling by 24%. The segment responsible for designing and selling chips suffered a 22% decline in revenue and a 49% decline in pre-tax earnings.
Thankfully, Qualcomm derives the majority of its profits from its licensing business, and while that segment suffered as well, the decline wasn't nearly as severe. Qualcomm owns critical patents related to mobile networking technology, and about 75% of its pre-tax income was derived from licensing during the first quarter.
Qualcomm's earnings and free cash flow slumped in fiscal 2015, and fiscal 2016 may bring more of the same. The payout ratio has crept higher, with the current dividend payment eating up 59.6% and 64.6% of net income and free cash flow, respectively. What this means is that further dividend increases may be unlikely, at least until Qualcomm returns to growth. Qualcomm has generally announced dividend increases in April, and while a dividend hike is still possible this year, the company's streak may come to an end.
What makes Qualcomm a superior dividend stock compared to Intel is its yield. Neither company looks able to grow their respective dividends very quickly, at least over the next few years, but Qualcomm's 4.2% dividend yield is nearly a percentage point higher than that of Intel. With Intel still heavily dependent on the PC market, and with much of Qualcomm's profits derived from licensing, Qualcomm looks like the better bet for dividend investors.
Cisco Systems
Image source: Cisco.
Networking giant Cisco is the leader in the enterprise switching and routing markets. The company is not dependent on PCs like Intel, but the rise of cloud computing has raised some questions about the long-term sustainability of Cisco's cash cow businesses. Big cloud computing companies like Alphabet'sGoogle tend to design and build their own data center hardware, including switches in some cases, leaving traditional OEMs out of the process.
The good news is that, at least so far, the threat of cheap commodity networking hardware hasn't really negatively affected Cisco's business. The company is slowly transforming itself into a provider of solutions, as opposed to simply a seller of hardware, and former CEO John Chambers once said that Cisco aims to become the No. 1 IT company in the world.
Cisco's data center business, which includes its fast-growing line of servers, is expected to grow at a 20% to 25% annual rate over the next three to five years, according to the company. Software, which accounted for about $9 billion of sales in fiscal 2015, is expected to grow by 10% to 15% annually, and services, an $11 billion business for Cisco, is expected to post 4% to 7% annual growth. Cisco's not waiting around to see if its core markets become commoditized. Instead, the company is going after growth opportunities, diversifying and broadening its business.
Cisco's dividend currently yields about 3.75% following a substantial increase earlier this year. The company's payout ratio is getting up there, with dividends accounting for 42% of TTM free cash flow, based on the latest quarterly dividend. There's still some room for payout ratio expansion, meaning that dividend growth going forward will likely be a bit faster than earnings growth. With a high yield and room for continued dividend growth, Cisco is a great choice for dividend investors.
The article Forget Intel Corporation: Here Are 2 Better Dividend Stocks originally appeared on Fool.com.
Suzanne Frey, an executive at Alphabet, is a member of The Motley Fool's board of directors. Timothy Green owns shares of Cisco Systems. The Motley Fool owns shares of and recommends Alphabet (A shares), Alphabet (C shares), and Qualcomm. The Motley Fool recommends Cisco Systems and Intel. Try any of our Foolish newsletter services free for 30 days. We Fools may not all hold the same opinions, but we all believe that considering a diverse range of insights makes us better investors. The Motley Fool has a disclosure policy.
Copyright 1995 - 2016 The Motley Fool, LLC. All rights reserved. The Motley Fool has a disclosure policy.