Forget culture: in London, World Cup is only show in town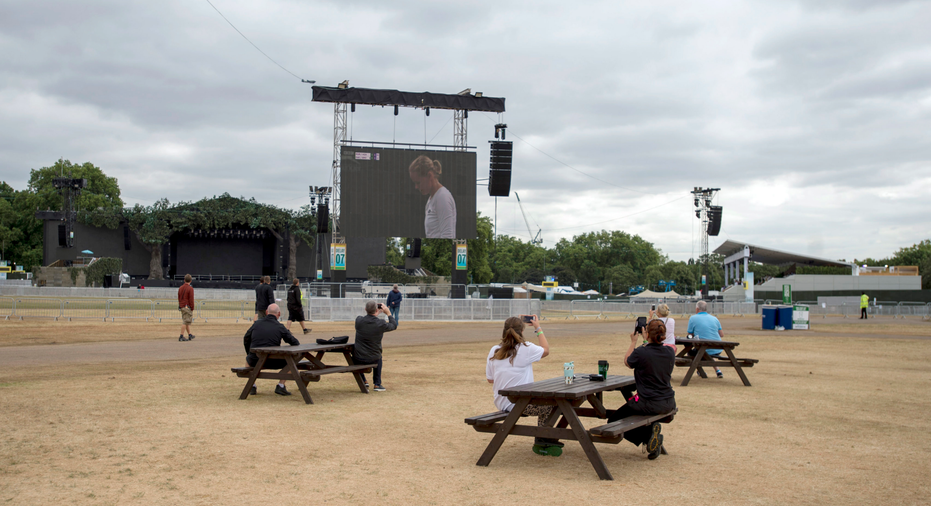 Deepika Divya Goordin was excited to go see Justin Timberlake perform in London on Wednesday night. But that was before England made it to the soccer World Cup semi-finals in Russia.
Now she's trying to sell her 100-pound ($130) ticket because all that matters is to see whether her country's team can win and take one more step toward sporting glory.
"Let's be honest, I don't know when England will be in the semi-finals of the World Cup again," said Goordin.
As England and Croatia prepare to face off in the semi-final on Wednesday, theater and concert-goers in both countries are trying to get rid of tickets so they can watch the soccer. Some venues are cancelling shows, while others are bracing for a dismal night of empty seats.
Before the start of the World Cup, neither of the two soccer-obsessed countries expected to get to the semi-finals. It has been 28 years since England was in a semi and 20 years for Croatia. So the event is a must even for many casual viewers.
Websites for the resale of tickets are crowded with offers. Stubhub says it has seen a 15 percent increase in the number of tickets listed July 7-9, when England made it to the semi-finals. In Croatia, several theatres have canceled their shows outright, and restaurants that don't have TV sets are closing earlier.
A select few shows seem to be safe from the soccer mania. The opening night of King Lear, starring Ian McKellan at the Duke of York Theatre, is not expecting empty seats.
Larger productions, like Timberlake's concert at the O2 Arena, are trying to keep fans from defecting by screening the match before they start their show.
But smaller productions, especially comedy shows, are expected to have a tough time.
Sh(asterisk)t-Faced Shakespeare, which stages a Shakespeare play with a different member of the cast drunk each night, is worried that a quiet audience might mean a bad show.
"Atmosphere is so important for us — we're basically a comedy gig," said Stacey Norris, the producer, director, and occasionally drunk cast member. "Currently, we've sold about 160 tickets for Wednesday's performance. It's rare that we go below 250 the week before a show." Norris thinks that many of those who have bought tickets might not show up.
Comedian Joe Jacobs is due to perform during the match at Top Secret, a comedy club in London's Covent Garden. They're showing the game upstairs, but it's the usual weekday comedy night in the basement.
"It's 28 years since England made it to the semi-final, so it's hard to get people to come to a basement," said Jacobs. "Even I don't want to be there."
Jacobs said that whether England win or lose, the soccer fans who do come to his gig would be difficult to handle. "In England, we can't have nice things. If we win, we act like lunatics, and if we lose, we'll act like lunatics."
Steve Bugeja, also performing that night at Top Secret, has other concerns. "I'm sure the England squad are gutted to be playing football during my show, but hopefully they can catch it another time."
___
Dusan Stojanovic in Belgrade, Serbia, contributed to this report.