Forget Cara Therapeutics' Earnings: Here's the Real Reason Its Stock Could Soar This Quarter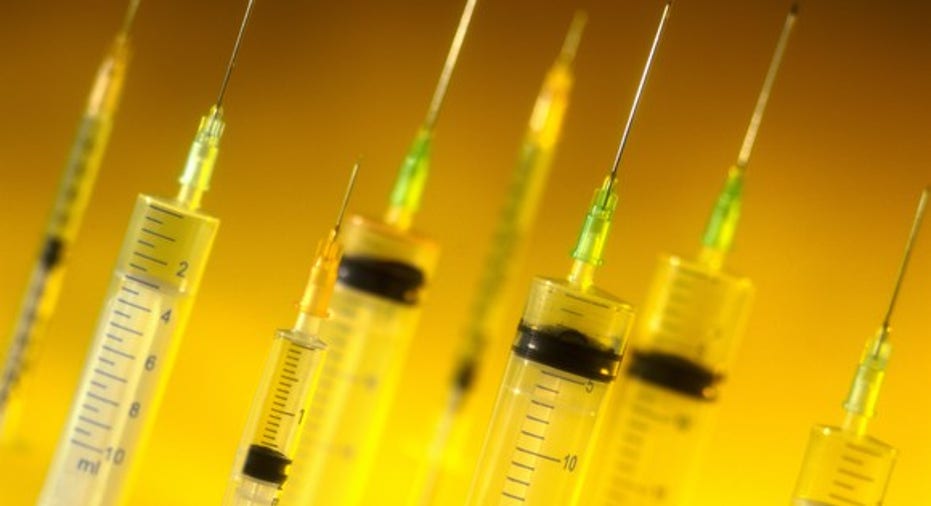 Clinical-stage biotech Cara Therapeutics (NASDAQ: CARA) reports earnings on March 9, but investors won't be paying much attention to the financials. With important information on clinical trials of its innovative drug for pain and itching due to come out any day now, the market will be poised to jump on news of the drug's prospects -- good or bad.
Image source: Getty Images.
Cara Therapeutics has a single drug in human trials, CR845, which is a novel treatment for pain, inflammation, and pruritus (itching). Today's opioid drugs for severe pain work by acting on the central nervous system and attaching to the mu opioid receptors. This works well for blocking pain, but these drugs also produce euphoria, a side effect that has led to society's increasingly serious opioid addiction problem. CR845 instead attaches to the kappa opioid receptors in the periphery of the body, not only blocking pain, but tamping down inflammation and soothing itching as well. Since it doesn't cross the blood-brain barrier, it does not produce the euphoria that leads to abuse.
Results from the pruritus trial are expected this month
As recently as the January J.P. Morgan Healthcare Conference, Cara set expectations for a Q1 data readout from part A of a phase 2/3 trial of IV CR845 for pruritus in patients with severe kidney disease undergoing dialysis. Part A of the trial will test three different dose levels, and part B will focus on a particular dosage based on results of part A.
Pruritus is a serious condition that severely degrades the quality of life for 60% to 70% of patients undergoing dialysis. Conventional itch medications like antihistamines or steroids don't help, so there are no approved therapies for these patients, who number 200,000 to 300,000 in the U.S. A positive readout could put Cara on the path for filing with the Food and Drug Administration (FDA) for its first commercial drug later this year, a development that would no doubt be cheered by investors.
We may see an interim assessment of the IV pain trial
Cara is also conducting a pivotal phase 3 trial of IV CR845 for post-operative pain. The company set expectations that the trial will be reading out in the first half, so it's likely we will not see the final results this month. But this is an innovative approach to pain trials in that it is adaptive. Midway through the trial, an assessment will be made in consultation with the FDA,and the study will be adjusted according to the data seen to that point. Efficacy data will not be released at that time, but the adjustments made to the trial will give observers some clues as to how the trial is progressing. If the results are strong, sample sizes could be decreased in order to speed the trial, and that would be a very positive sign. On the other side of the coin, if the company increases sample sizes, adds another treatment arm, or even halts the trial altogether as a consequence of the assessment, the stock could take a dive. We could get this information on March 9 or within the coming weeks.
Expect volatility in this stock
This company has put all its bets on CR845, and that horse is making the final turn for the home stretch this year. One characteristic of these pain and itching trials is that they progress very quickly. The pruritus study involves an eight-week treatment period, and post-operative pain results are available within days for each patient. With results reading out on two out of three late-stage clinical trials in the first half -- and important information potentially coming out within days -- shareholders could be in for a wild ride.
This small company with a market capitalization of only $500 million could be on to something, though, and investors with a high tolerance for risk should take a look. The stock has run up in anticipation of news this quarter, but it is still 25% below its peak in 2015.
10 stocks we like better than Cara TherapeuticsWhen investing geniuses David and Tom Gardner have a stock tip, it can pay to listen. After all, the newsletter they have run for over a decade, Motley Fool Stock Advisor, has tripled the market.*
David and Tom just revealed what they believe are the 10 best stocks for investors to buy right now... and Cara Therapeutics wasn't one of them! That's right -- they think these 10 stocks are even better buys.
Click here to learn about these picks!
*Stock Advisor returns as of February 6, 2017
Jim Crumly owns shares of Cara Therapeutics. The Motley Fool has no position in any of the stocks mentioned. The Motley Fool has a disclosure policy.