Forget Apple: Here's 1 Wearable Tech Stock Poised for Growth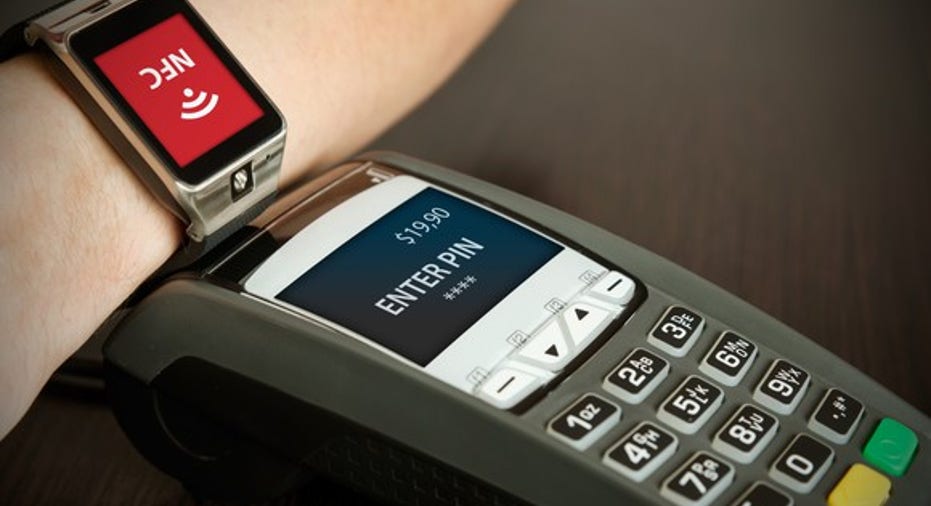 There's no denying Apple's (NASDAQ: AAPL) place in the wearable technology market. The company holds about 49% of the smartwatch market after just over a year after launching the device, according to IDC, and its unitsales are nipping at the heels of Fitbit's popular fitness trackers.
Apple's device is expected to hold the majority of smartwatch market share until at least 2020 and IDC expects Apple Watch shipments to hit 14 million this year, compared to just 6 million Android Wear smartwatch shipments.
But while the Apple Watch -- and possible subsequent wearable devices-- is important for the company, Apple is by no means dependent on the wearable market. Nor may Apple be the best bet for investors looking for big gains in the wearable industry.
Instead, wearable tech investors may want to give NXP Semiconductors N.V. (NASDAQ: NXPI) a close look.
NXP's wearable tech opportunity
NXP is a semiconductor company that focuses onsecure connectivity solutions for embedded systems (like smartphones).The company is a leader in these secure connections technologies, namely its near-field communication (NFC) chips.
Apple already uses NXP's NFC chips in its iPhones to so that they can transmit secure payment data for Apple Pay, and Samsung uses the company's NFC chips for Samsung Pay in its new Galaxy S7 smartphones.
The importance of NFC chips to enable mobile and wearable tech payments may be going unnoticed by some investors right now, because the payment systems haven't quite caught on yet. But that's about to change.
In fact, Tractica says that more than $3 billion worth of transactions were made using wearable technology devices in 2015 -- and that number is expected to reach $500 billon by 2020.
And NFC-enabled wearable devices will likely be at the center of that growth. While current wearables rely on being tethered to smartphones, future wearable devices will have independent connectivity, including NFC chips.
That's going to help grow the global NFC market, which is expected to reach$221 billion by 2020, according to Strategy Analytics.
This year, about 28 million smartwatches will be shipped, according to IDC. And that number is expected to jump to more than 82 million just four years from now. As the wearables market grows, and mobile payments transition into more wearable tech payments, NXP's current NFC leadership position could certainly benefit.
Foolish final thoughts
NFC growth isn't, of course, a sure bet for NXP. In 2014, the company earned $996 million from its secure identification segment, which includes NFC, but that revenue dropped slightly (2%) to $973 million in 2015.
But we're still at the very beginning stages of NFC adoption in mobile devices, and particularly in wearable devices. The iPhone 6 was the first Apple device to receive NFC and many original equipment manufacturers are still adding the technology to their devices.
It'll take time for device makers to put this technology into wearable devices, but NXP's current position, along with its diverse group of customers, gives the company a great advantage in the NFC-enabled wearables market.
The article Forget Apple: Here's 1 Wearable Tech Stock Poised for Growth originally appeared on Fool.com.
Chris Neiger has no position in any stocks mentioned. The Motley Fool owns shares of and recommends Apple and NXP Semiconductors. The Motley Fool has the following options: long January 2018 $90 calls on Apple and short January 2018 $95 calls on Apple. Try any of our Foolish newsletter services free for 30 days. We Fools may not all hold the same opinions, but we all believe that considering a diverse range of insights makes us better investors. The Motley Fool has a disclosure policy.
Copyright 1995 - 2016 The Motley Fool, LLC. All rights reserved. The Motley Fool has a disclosure policy.