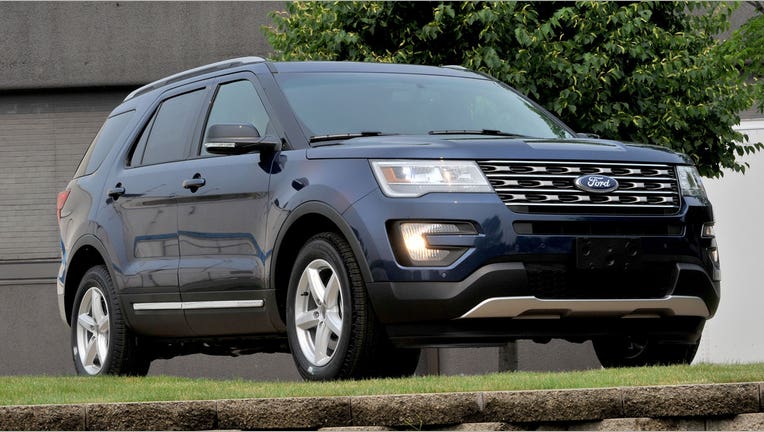 Ford (NYSE:F) this week stood by its decision not to order a recall of Explorer SUVs amid complaints of exhaust odors inside the cabin.
Federal safety officials continue to look into claims of carbon monoxide leaks in Ford Explorers as part of an investigation that began in 2016. The issue is said to affect retail versions of the Explorer from model-years 2011 to 2017, as well as police SUVs based on the same vehicle. The automaker has offered to fix vehicles at no cost, saying the repairs will help prevent exhaust leaks and reduce owners' concerns. The Center for Auto Safety has urged Ford to issue a formal recall for an estimated 1.3 million Explorers.
Earlier this week, the group sent a new letter to Ford CEO Jim Hackett in which it claimed that 1,400 owners have logged complaints with the National Highway Traffic Safety Administration, which began its investigation in 2016. Some owners have complained of nausea and vomiting, the letter said. However, Ford said its own tests have not found unusual levels of carbon monoxide inside Explorers.
"Explorers are safe," Ford said in a statement, according to the Detroit Free Press. "Ford's investigation and extensive testing has not found carbon monoxide levels that exceed what people are exposed to every day."
After some police departments pulled their Ford Police Interceptor SUVs from the road last year, Ford discovered that exhaust fumes could enter the cabin if custom police equipment was installed after the time of purchase. In July, Ford announced that it would fix vehicles that leaked carbon monoxide for free.
Ford extended a similar offer to consumers in October, telling owners who are concerned about carbon monoxide to bring their Explorers to a dealer for a free service.