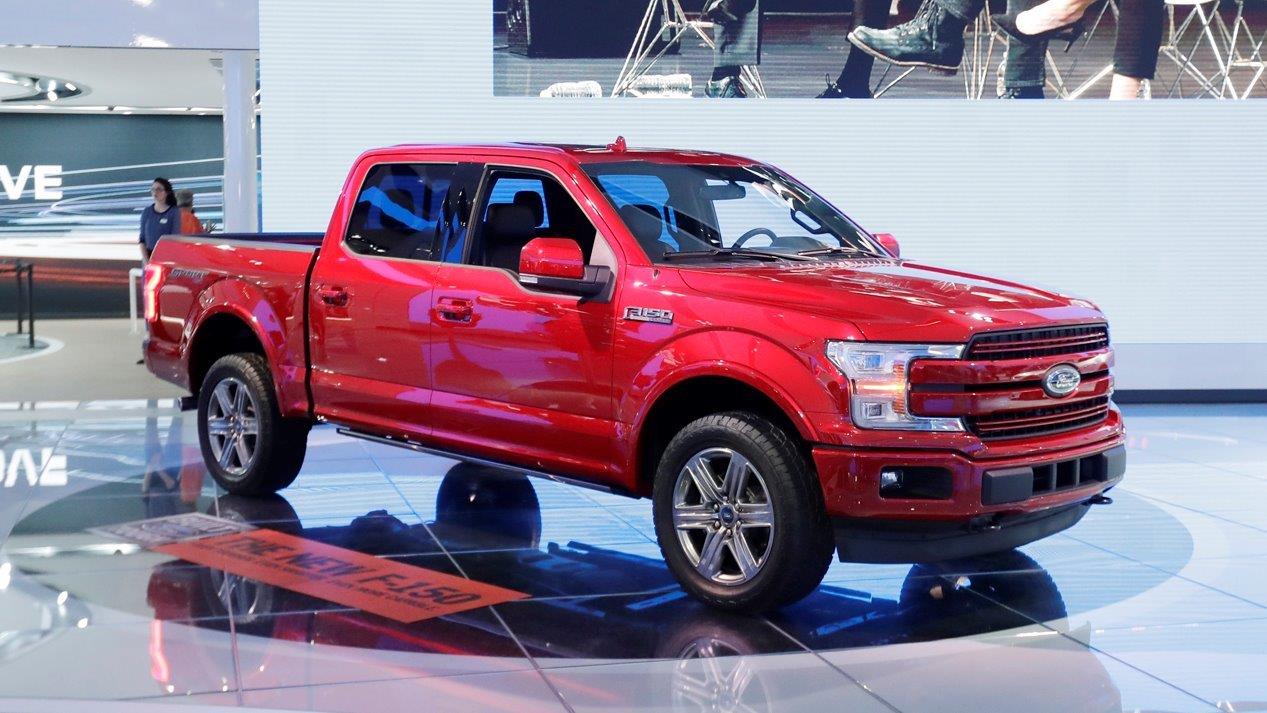 U.S. auto sales rolled out on Wednesday, and while it was a bit of a mixed bag, customers' preference for big SUVs and pickup trucks are a clear indication of unwavering confidence in the U.S. economy.
Sales results were mixed, but this was taken with a grain of salt given the weak expectations before the data was even released. According to J.D. Power, analysts expected overall auto-industry sales would decline 3.7% in October 2017 versus October 2016, with one less selling day in the month.
In reality, General Motors (NYSE:GM), and Fiat Chrysler (NYSE:FCAU) reported declines, while Ford (NYSE:F) and Toyota (NYSE:TM) posted gains.
While the results were mixed, there is a trend in buying bigger vehicles and most automakers saw their average per vehicle sales price increase during the month.
When it comes to positive results, Ford stole the show, posting a 6.2% October sales gain and the best F-Series sales in 13 years, while Ford brand SUV sales increased 4.6% and Lincoln SUV sales increased 13.1%.
This was a follow-up to Ford's third-quarter earnings report, in which the company noted a 14% increase in F-series pickup sales while Chief Financial Officer Bob Shanks said more buyers are springing for luxury packages on their trucks to get extras like heated seats and 360-degree cameras.
Buyers' tastes for big, luxurious vehicles are further evidence of a solid U.S. economy. While SUV and pickup sales are increasing, U.S. stock indexes have set new records, consumer confidence is at its highest since December 2000 and most Americans are gainfully employed.
While not all of the automakers topped sales expectations in the month, an examination of their numbers and commentary still supported demand for larger vehicles.
Toyota, known for its smaller, fuel-efficient sedans saw a 1.1% increase in vehicle sales in October, well below the 4% increase expected, according to Kelley Blue Book. Camry and Corolla sales both took a hit, however Toyota's RAV4 SUV became more popular with customers. Camry and Corolla sales fell 11% and 17%, respectively, whereas RAV4 sales jumped 22%.
GM's unit sales fell 2.2% in October, missing the year-over-year forecast by Kelley Blue Book of a 0.5% increase. The company remains positive though, with GM sales exec Kurt McNeil saying on the heels of the data, "We are heading into the fourth quarter with good momentum thanks to a strong U.S. economy and very strong pickup and crossover sales."