Ford Touts Future Trucks, Tech as 1Q Profits Fall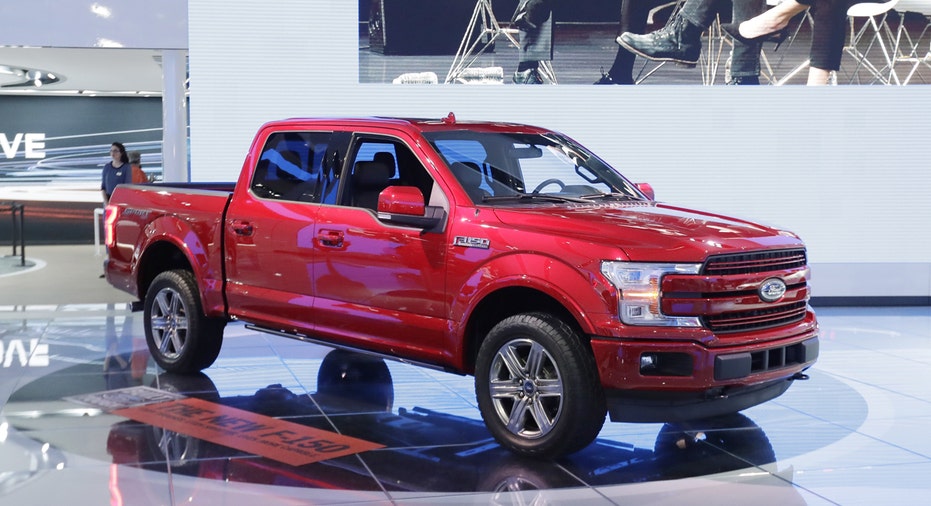 Ford's (NYSE:F) net income dropped 35% in the first quarter, reflecting weaker U.S. demand for new vehicles and heavy investments in new technology.
The Dearborn, Mich.-based automaker has warned that earnings would decline in 2017, as Ford comes off a year in which a new F-150 pickup truck drove sales. Ford has also focused on developing self-driving cars and ride-sharing services while the company prepares to roll out its next round of lucrative models, including an updated F-150 and new large SUVs.
Ford said Thursday it continues to forecast a full-year pretax profit of $9 billion, which would mark a decline of $1.4 billion versus 2016. In addition to costs associated with its tech investments, Ford is spending more on parts and commodities used in its vehicles, particularly heavy-duty F-Series trucks that launched last year. Recall expenses also hurt first-quarter earnings.
During a conference call with analysts, CEO Mark Fields said Ford's truck and SUV portfolio will continue to support the bottom line, noting that Ford's share of the full-size truck market rose 1.5 percentage points in the first quarter to over 38%.
"We're not resting on our laurels. We have the updated…F-150 coming in the fall of this year, and we have the Ranger (midsize pickup) coming. We're going to continue to reinforce this profit pillar and build out our moats around this," Fields said.
Ford reported a net profit of $1.6 billion, or 40 cents a share, in the first three months of 2017, down from $2.5 billion, or 61 cents a share, a year ago. Pretax profits dropped 42% to $2.2 billion.
Still, Ford managed to outpace Wall Street's expectations. Adjusted earnings were 39 cents a share, better than the average estimate of 36 cents.
Revenue rose 3.7% to $36.5 billion, beating analysts' estimate of $34.7 billion.
Shares of the automaker declined during Thursday's trading session and have lost 16% over the past 12 months. Rival General Motors (NYSE:GM) has seen its stock gain about 6% over the same period.