Ford Motor Company's Worst Vehicle in 2015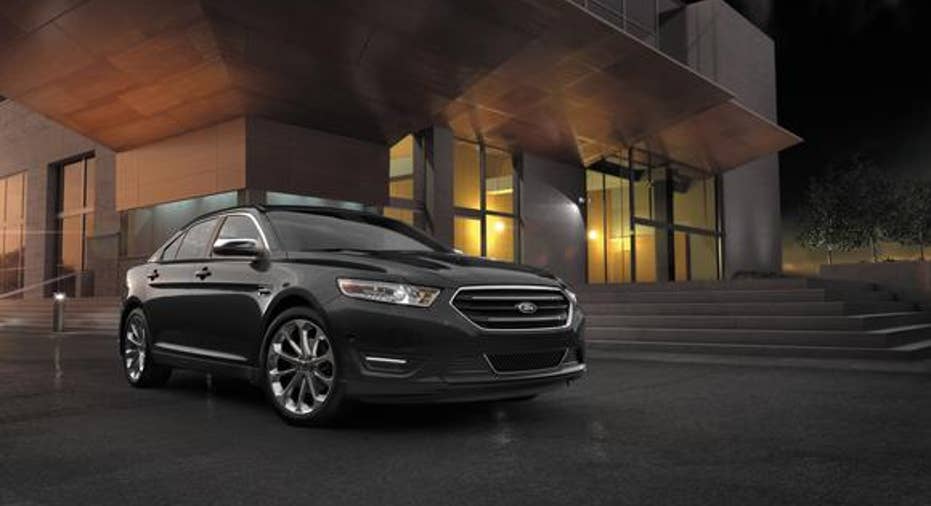 What was Ford Motor Company's worst vehicle in 2015?
None of Ford's models nowadays are particularly bad. In fact, critics rank many of Ford's latest models at or near the top of their segments. The company's competitiveness has come a long way since its dark days a decade ago.
But at least in terms of U.S. sales, one of Ford's models has had an especially hard time in 2015. In fact, there's a good chance it won't be around much longer.
It was once America's best-seller, but those days are long goneI'm talking about the Ford Taurus, the Blue Oval's big sedan. Long ago, one of the Taurus's predecessors was the best-selling sedan in the United States, but those days are long gone. Aside from discontinued models, no Ford (or Lincoln) has seen a bigger year-over-year sales decline in 2015.
Ford is offering a 2016 Taurus, but it might be the last of the line, at least here in the U.S. Image source: Ford Motor Company.
Not counting the special police models, Taurus sales are down over 27% this year through November. That's a massive drop. But there's a straightforward explanation: With gas prices cheap and interest rates low, more buyers are moving away from sedans and into the latest crossover SUVs.
(In fact, that's an argument for the Taurus's demise: It's built in the same factory as Ford's super-popular Explorer. Discontinuing the Taurus might give Ford the capacity to make more Explorers.)
The Taurus isn't the only big sedan that's languishing on dealer lots right now. Two of its key rivals, General Motors Chevrolet Impala and Toyota's Avalon, have also seen big sales declines in 2015.
Data source: Automotive News.
The one exception among big mainstream sedans is Fiat Chrysler's Dodge Charger. Charger sales have been flat this year, not down. But the Charger is a little different form the others: In addition to being a big family sedan, some versions of the Charger are also high-performance cars, and high-performance cars in general have been doing well recently.
The Taurus has a sporty variant, the SHO, but it's not enough to give the model a lift. It's at an additional disadvantage to the Impala and Avalon: It's an older model, and it has relatively poor visibility and a surprisingly tight back seat, two deficiencies its rivals have had a chance to address since the current Taurus was introduced as a 2010 model.
In fact, the Taurus is due for replacement. And while Ford actually has an all-new Taurus, it doesn't look like that car will be sold to Americans.
Meet the all-new Taurus -- that Americans can't buy Ford launched this handsome new Taurus in China last month. It was designed specifically to be Ford's flagship model for the Chinese market. It's aimed at Chinese businesspeople, who often hire drivers and ride in the back seat, but who want a car that's luxurious without being ostentatious.
Right now, this all-new 2016 Ford Taurus is only available in China. Image source: Ford Motor Company.
As you'd expect, a lot of attention was paid to the back seat. The seats recline, and they can be ordered with optional massage functions. The interior is upholstered in soft leather, with discreet wood and metal accents. And there's a fold-down center panel in the back seat that includes controls for air conditioning and media.
Unlike the U.S. model, this Taurus has an impressively luxurious back seat. Image source: Ford Motor Company.
It's an interesting car that has more in common with the upcoming Lincoln Continental than it does with the current U.S.-model Ford Taurus. Would American buyers find it appealing?
I don't know. But we're not likely to find out: Ford says it has no plans to bring this Taurus here. Unless Ford has another all-new Taurus up its sleeve, it looks like the big sedan's days are numbered in the United States.
The article Ford Motor Company's Worst Vehicle in 2015 originally appeared on Fool.com.
John Rosevear owns shares of Ford and General Motors. The Motley Fool recommends Ford and General Motors. Try any of our Foolish newsletter services free for 30 days. We Fools may not all hold the same opinions, but we all believe that considering a diverse range of insights makes us better investors. The Motley Fool has a disclosure policy.
Copyright 1995 - 2015 The Motley Fool, LLC. All rights reserved. The Motley Fool has a disclosure policy.