Ford Motor Company's November Was Better Than You Might Think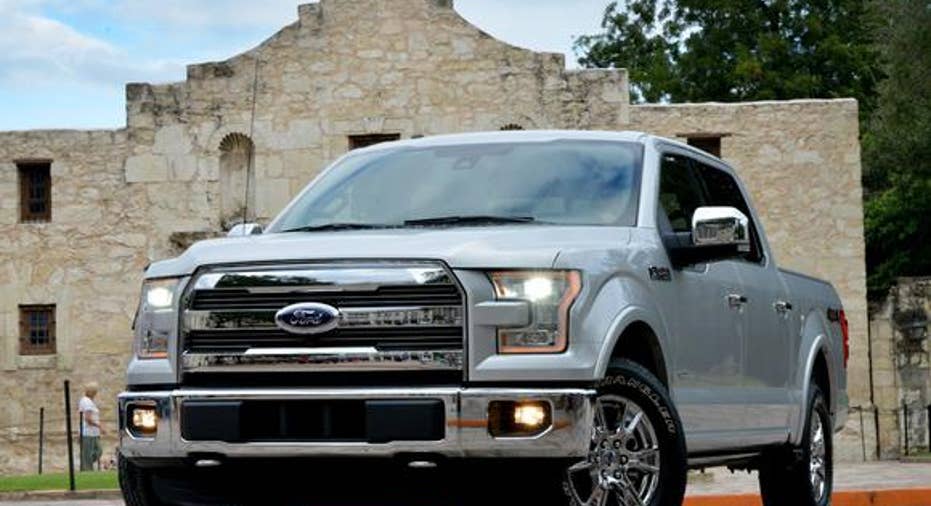 While most of us were recovering from a turkey-induced food coma over the Thanksgiving holiday, Ford Motor Company was busy trying to sell vehicles during its Friends and Neighbors pricing event. While Ford's overall sales only moved 0.4% higher in November compared to last year, consider that last month had two fewer selling days than November 2014, which makes for a slightly tougher comparison. Here are three other important takeaways in Ford's sales data for investors.
Strong pricingFord's lackluster year-over-year sales gains in November were offset by the automaker's very strong pricing and lower incentive spending -- contributing to much more profitable sales. Ford's average transaction prices (ATPs) rose $3,800 compared to year-ago levels, which was the largest gain among major automakers. Even better, it wasn't one Ford vehicle segment leading the way for higher pricing: ATPs increased in each of Ford's car, SUV, and truck segments. To top it all off, Ford's incentive spending in November was flat year over year, and it was $275 lower per unit sequentially compared to October.
November was a strong month for investors, who will be thrilled with rising ATPs without an increase in incentives to sell its vehicles during the holidays.
Ford's 2015 F-150 continues to sell well. Image source: Ford Motor Company.
Bread and butter You can't have important takeaways for Ford investors without talking about America's best-selling vehicle: the F-Series truck. The good news is that the vehicle continued to sell very well in November, as sales totaled 65,192 units in the U.S. market. That was a 10% sales gain overall for the truck, topped only by its retail sales increasing 16% -- which suggests that consumers were taking Ford's trucks home at an accelerated pace.
The good news doesn't stop there, either. Following the trend of higher pricing I mentioned above, Ford's F-Series' ATPs reached a very strong $42,800 in November, which was $400 higher than the previous month and $2,700 higher than last year's November. At first glance, that year-over-year gain is extremely impressive, but investors have to keep in mind that this time last year Ford was still selling its 2014 F-Series model at lower prices.
Finally, let's take a look at a couple of surprises in Ford's November sales data.
Surprise, surprise The first surprise that jumped out at me was the 18.5% decline last month in sales of Ford's best-selling SUV, the Escape. Escape sales fell by nearly 5,000 units in November compared to last year, which was enough to change its year-to-date sales from a 1% gain at the end of October to a dip of 0.7% by the end of last month.
There wasn't one major competitor that's to blame for stealing market share, although multiple competitors likely played a small role in the Escape's sales decline. Rather, the Escape's fleet sales were down nearly 50% year over year in November, which definitely took a chunk of the vehicle's potential sales total. Also, it appears that Ford's Friends and Neighbors pricing event was more successful with larger and more expensive Ford vehicles -- which could help explain the rise in overall ATPs -- and was less effective with the Escape, Fusion, and Fiesta.
Don't overlook Ford's Transit amid sales data. Image source: Ford Motor Company.
Another surprise was in Ford's truck segment -- beyond the widely known sales figure for its bread-and-butter F-Series. Ford's Transit has been flying under the radar in 2015, but it deserves some well-earned praise.
Sales of the Transit rose more than 97% in November compared to last year, to more than 9,500 units. The Transit outsold Ford's more well-known Edge and Mustang, along with 10 other models, in November -- not including Lincoln brand vehicles.
Furthermore, the Transit's year-to-date sales eclipsed the 100,000 unit mark in November, which is good enough to rank as Ford's sixth-best-selling vehicle in the U.S. market. These Transit vehicles are a solid business for Detroit's second-largest automaker, and remember that these vans don't have to be redesigned nearly as often as the typical passenger car or SUV, which keeps Ford's costs to develop the vehicle lower.
Ultimately, despite lackluster year-over-year gains, Ford's total sales and retail sales remain very strong and, even better yet, those sales are very profitable, with lower incentive spending and higher transaction prices. November was exactly the type of month investors love to see from Ford.
The article Ford Motor Company's November Was Better Than You Might Think originally appeared on Fool.com.
Daniel Miller owns shares of Ford. The Motley Fool recommends Ford. Try any of our Foolish newsletter services free for 30 days. We Fools may not all hold the same opinions, but we all believe that considering a diverse range of insights makes us better investors. The Motley Fool has a disclosure policy.
Copyright 1995 - 2015 The Motley Fool, LLC. All rights reserved. The Motley Fool has a disclosure policy.