Ford may need to rethink earnings outlook, Morgan Stanley warns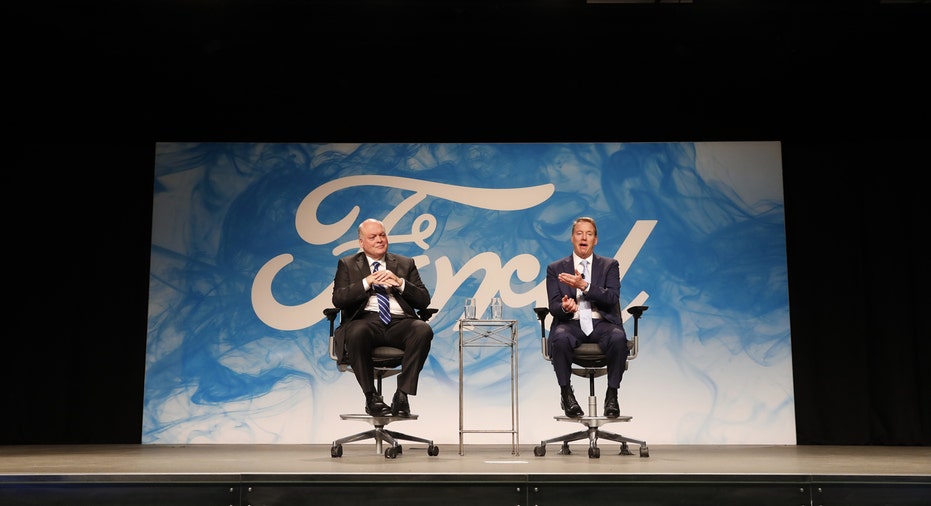 Ford (NYSE:F), under the leadership of a new CEO, may need to cut its earnings outlook to reflect heavy investments in new technology and softer U.S. auto sales, according to analysts at Morgan Stanley (NYSE:MS).
In a research note sent to clients Wednesday, analysts at the investment bank warned that Ford could lower its profit guidance by up to 50% over the next 18 months to two years.
"It is not at all unprecedented for a new leadership team to reassess strategic priorities meant to preserve the competitiveness and sustainability of the franchise in the long term at the cost of near-term results," Morgan Stanley's Adam Jonas wrote.
The note cited an "overextended" industry upswing, spending on upstart businesses and a misaligned product portfolio as reasons to believe a negative revision to Ford's outlook may be on the horizon.
Ford has said it expects to book a pre-tax profit of $9 billion this year, down from $10.4 billion in 2016.
Ford's shares slipped six cents, or 0.5%, to $11.06 in recent trading. The stock is down roughly 8.8% year-to-date.
Automakers have wrestled with a sharp drop-off in sales of passenger cars, while demand for pickup trucks and SUVs—two of the more lucrative segments for the industry—remains strong. In May, pickups and other light trucks, including SUVs, posted gains. A 10% decline for passenger cars drove sales to their fifth straight negative month. Some manufacturers, including Ford and General Motors (NYSE:GM), have reduced their production of small cars.
Ford announced on Wednesday that it plans to shorten the traditional two-week summer shutdown at its factory in Louisville, Ky., responding to strong demand for the Ford Escape and Lincoln MKC crossovers. The plant is expected to produce an extra 8,500 SUVs by shutting down for only one week.
Morgan Stanley believes that Ford's pickup trucks could account for over 100% of its global automotive profits. The Dearborn, Mich.-based company must further monetize its areas of strength, Morgan Stanley added.
Questions concerning Ford's plans for its core truck and SUV business have contributed to the negative performance of its stock price, likely influencing the company's decision to shake up its leadership team. Last month, Ford announced that it had installed Jim Hackett, its mobility chief, as its new CEO, replacing Mark Fields.
"Jim Hackett's challenge in our view is to connect Ford's physical network (cars and fleet management assets) to a mobile/digital platform that can entice tech firms to pay Ford for access to the consumer experience including both vehicle and consumer data," Jonas wrote.