Ford F-150 wins top truck, Tesla is best American brand in Consumer Reports rankings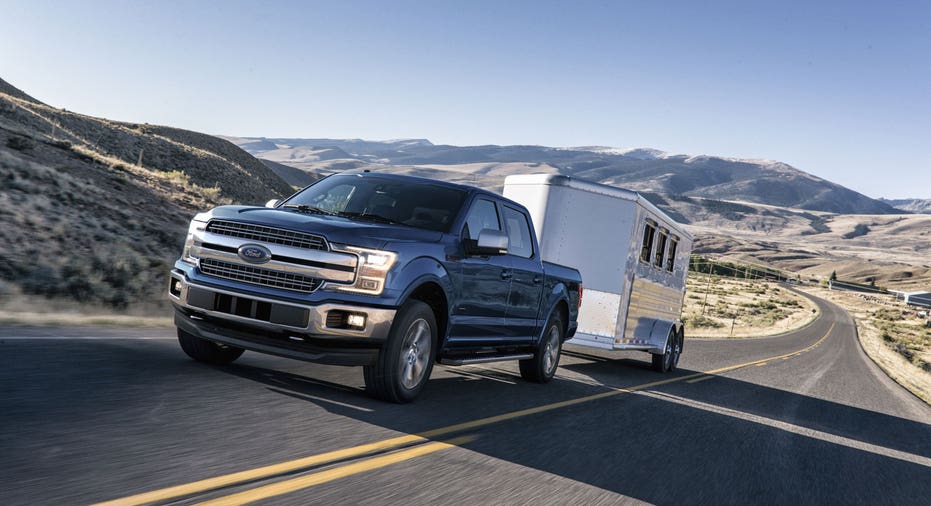 Hyundai's Genesis luxury unit earned the title of the best car brand in Consumer Reports' 2018 rankings, while Tesla topped all other American brands.
Genesis, with just two vehicles in its lineup, outscored established luxury heavyweights Audi, BMW, Porsche and Toyota's Lexus. Kia remained the top-ranked mainstream brand, followed by Subaru and Honda.
Ford and General Motors' Chevrolet placed 20th and 23rd, respectively. Fiat was last among all 34 makes.
Breaking down vehicles by segment, Consumer Reports said the Ford F-150 is the best full-size pickup truck on the market. The F-150, America's best-selling vehicle, is ahead of the competition thanks to a lighter-weight aluminum design, according to the magazine. The next generation of Chevrolet Silverado 1500 and Ram 1500 trucks, both due out this year, also cut weight in an effort to boost fuel economy.
The Toyota Corolla, Toyota Camry, Chevrolet Impala, Chevrolet Bolt, Kia Optima, Subaru Forester, Toyota Highlander, BMW X3 and Audi A4 also won their respective segments. The Bolt, which starts at $37,495 before federal tax credits, is Consumer Reports' top pick among compact green cars.
"We put the Bolt through our battery of rigorous tests and drove it thousands of miles, both at our test track and on public roads," said Jake Fisher, Consumer Reports' director of automotive testing. "With the ability to go up to 250 miles on a charge, the Bolt is a good option for someone who might never have considered an EV before."
The magazine's car rankings are used by many car shoppers to compare new vehicles and brands. Consumer Reports scores the industry's newest vehicles based on testing and owner feedback. Readers' responses are used to develop reliability and satisfaction ratings.