Ford F-150 Sales Finally Take Off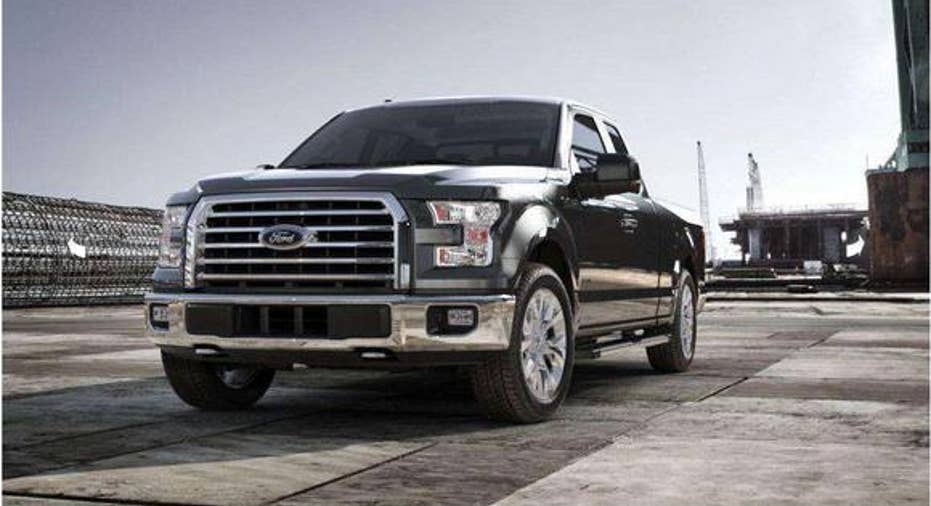 Throughout 2015, Ford investors have been waiting for sales of the highly anticipated 2015 Ford F-150 to accelerate. Yet through October, Ford's sales for the full F-Series lineup had increased a measly 1.5% year over year.
Meanwhile, across town, General Motors grew sales of its two full-size pickups -- the Chevy Silverado and GMC Sierra -- 13.1% year over year through October. However, in November, Ford finally managed to regain some market share as sales of its F-Series trucks (and particularly the F-150) soared.
Ford trucks gain momentumFord sold 65,192 F-Series trucks in the U.S. last month, up 10.4% year over year. This was just the third double-digit increase in F-Series deliveries this year. F-Series retail sales rose 16% year over year, which is important because retail sales tend to be more profitable than fleet sales. Ford also logged the best ever November sales for the F-150 specifically.
The Ford F-150 posted its best November sales performance ever. Photo: Ford Motor Company.
The big F-Series sales gain was particularly impressive because a shift in the auto-sales calendar meant that there were only 23 selling days last month compared to 25 in November 2014. By contrast, Ford had benefited from an extra selling day in January and September, the other two months this year when it has posted double-digit F-Series growth.
It was also notable that Ford gained a lot of market share from GM, its top rival. Combined sales of the Chevy Silverado and GMC Sierra declined 5.8% year over year last month.
In total, F-Series outsold GM's two full-size trucks by 6% in November. That's a big turnaround from the first 10 months of the year, when combined Silverado and Sierra deliveries outpaced F-Series sales by nearly 7%.
Fiat Chrysler -- always a distant third in the truck market -- also lost share to Ford last month. It sold 36,407 Ram pickups in November, up just 1.5% year over year.
Customers are paying upFord's strong November pickup sales performance implies that it has finally overcome the initial disruption caused by the changeover to the aluminum-body 2015 Ford F-150. With supply catching up to demand, some investors were worried that Ford would need to offer bigger incentives to drive F-150 sales.
That wasn't the case in November. Incentive spending across the company was flat year over year, and down by about $275 compared to October. Meanwhile, the F-Series average transaction price soared to a record $42,800 in November, up $2,700 year over year.
The F-Series lineup is highly profitable for Ford under any circumstances. With customers opting for higher trim levels and more expensive options packages, it's even more lucrative.
Can Ford keep up the momentum?As long as the housing market remains relatively strong, U.S. pickup demand should remain robust. Meanwhile, supply is no longer a major constraint on Ford's F-150 sales. As a result, Ford should be able to return to relatively consistent growth in the U.S. pickup market in 2016.
On the other hand, investors shouldn't expect Ford to continue taking lots of market share from General Motors. GM's sales decline last month was at least partially caused by relatively tight inventory and a significant decrease in incentive spending.
Furthermore, General Motors has redesigned both the Silverado and the Sierra for the 2016 model year. With both of the top truck manufacturers selling relatively fresh products next year, the competition could be quite fierce. Fortunately for both Ford and GM, there should be plenty of demand to go around.
The article Ford F-150 Sales Finally Take Off originally appeared on Fool.com.
Adam Levine-Weinberg owns shares of General Motors. The Motley Fool recommends Ford and General Motors. Try any of our Foolish newsletter services free for 30 days. We Fools may not all hold the same opinions, but we all believe that considering a diverse range of insights makes us better investors. The Motley Fool has a disclosure policy.
Copyright 1995 - 2015 The Motley Fool, LLC. All rights reserved. The Motley Fool has a disclosure policy.