Ford explores new China joint venture for electric cars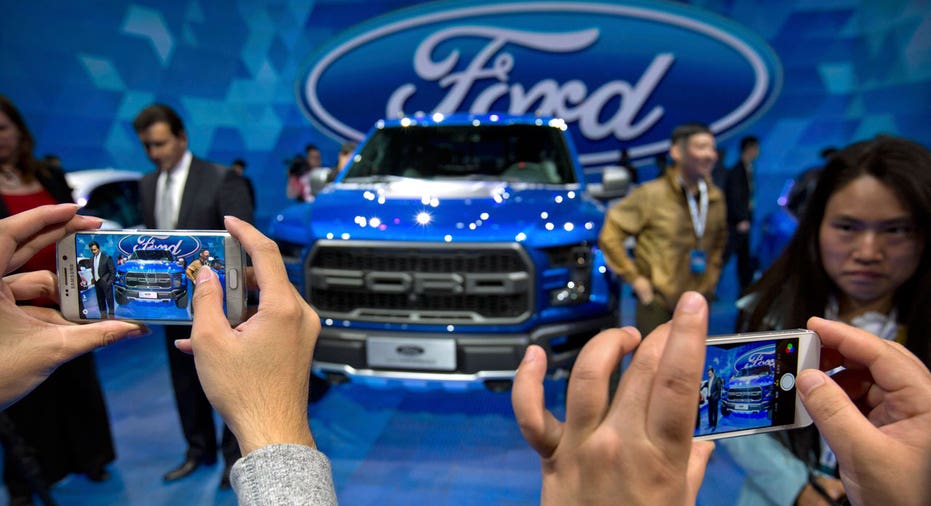 Ford (NYSE:F) is exploring a new joint venture that would build electric cars in China, potentially expanding its footprint in the world's largest auto market.
Ford signed a memorandum of understanding with Chinese manufacturer Anhui Zotye Automobile Co. to look into establishing a new company that would sell battery-powered vehicles in China.
"Electric vehicles will be a big part of the future in China and Ford wants to lead in delivering great solutions to customers," said Peter Fleet, president of Ford Asia Pacific.
If Ford and Zotye Auto move forward, their 50-50 joint venture would develop electric cars under a new Chinese brand name and "aim to capture a sizeable share of China's all-electric passenger vehicle market." The companies will reveal additional details once they reach a definitive agreement and receive regulatory approvals.
China is now the world's largest market for electric vehicles, and privately owned Zotye Auto is the top seller of all-electric small cars in the country. Zotye Auto's total sales are up 56% year-over-year through July.
Ford joins General Motors (NYSE:GM), Volkswagen and Nissan in announcing its intention to manufacture electric cars in China. Volvo, the Chinese-owned Swedish automaker, has said it will make electric cars in China starting in 2019.
Ford currently has joint ventures with Changan Ford and Jiangling Motors Corp. In China, foreign automakers must partner with Chinese automakers to sell vehicles there.