Ford Expects Lower First-Quarter Earnings on Higher Spending, Sales Drop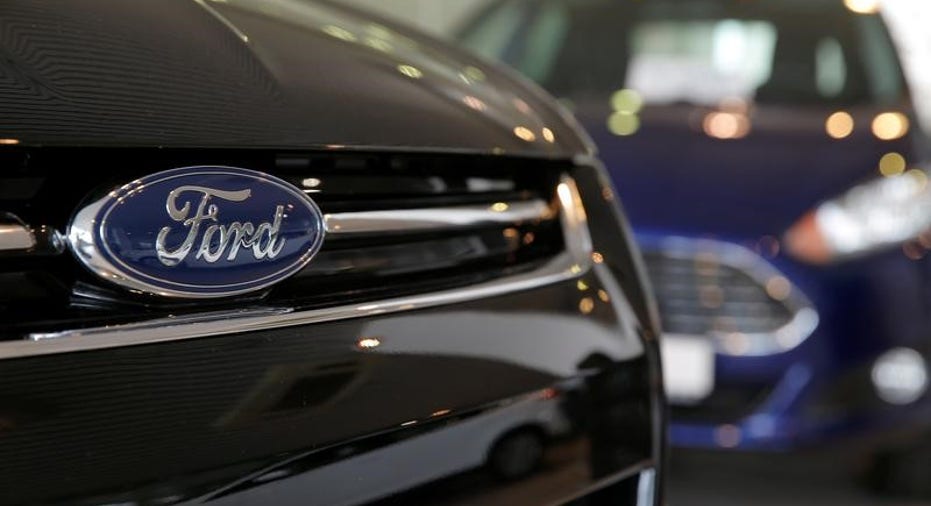 Ford Motor Co said on Thursday it expects lower earnings per share in the first quarter and lower pretax profit in 2017 due to higher spending on commodities, warranties and investments and a drop in sales volumes especially fleet sales.
Ford shares fell 1.8 percent to $11.55 in morning trading after the announcement, which came in a short regulatory filing ahead of an investor presentation by the company's chief financial officer, Bob Shanks.
During the presentation, Ford said U.S. auto industry sales in 2017 should dip slightly to 17.7 million units, down from a record of 17.9 million in 2016. The company said sales should slide further to 17.5 million in 2018.
After a strong run in sales since emerging from the Great Recession earlier this decade, analysts and investors are watching for signs of whether the industry's current boom cycle is beginning to lose steam.
Ford also said it expects auto sales in China, the world's largest car market, to dip to 27.2 million this year from 27.5 million in 2016.
"We believe Ford's announcement today is the initial confirmation of our investment thesis that pricing is deteriorating in North America and in select international markets, particularly China," Buckingham Research Group analyst Joseph Amaturo wrote in a client note.
This will "cause earnings and cash flow for Ford and GM to deteriorate and fall short of investor expectations and more importantly company guidance," he wrote.
Ford said it expects to earn between 30 cents and 35 cents per share in the first quarter. Analysts, on average, have expected earnings per share of 47 cents, according to Thomson Reuters I/B/E/S.
The company said it expects a pretax profit for 2017 of $9 billion "which is lower than in 2016, driven by our planned investments in emerging opportunities, and to improve in 2018."
Analysts expect Ford to post pretax profit of $9.2 billion.
Ford said that as of February, it had 79 days of gross supply of vehicles on hand, down from a total inventory of 84 days in February 2016.
The company said its average year-to-date transaction price was up $1,920 per vehicle, which it said compared with an industry average of $446.
(Reporting By Nick Carey; Editing by Bernadette Baum)