Ford Defends Strategy as CEO Pressed on Stock Slump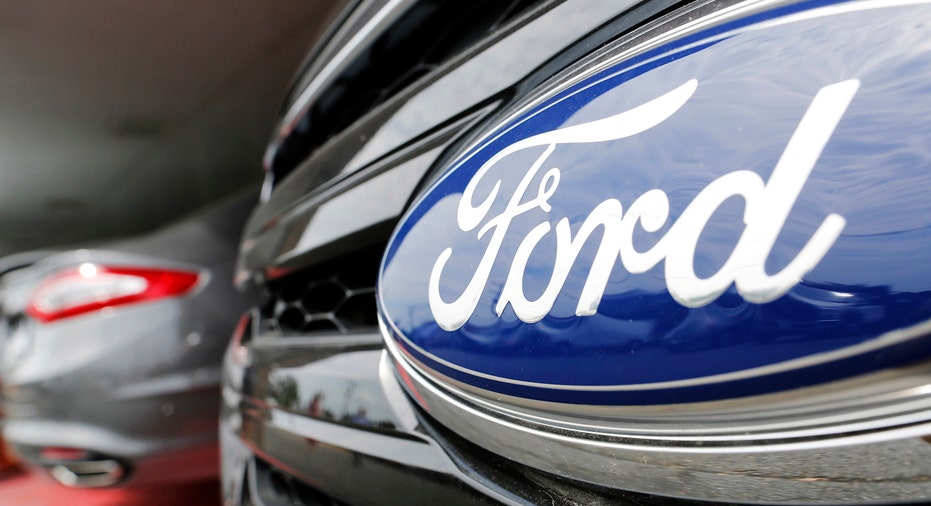 Ford (NYSE:F) executives on Thursday defended the automaker's strategy of investing heavily in self-driving vehicles and other fledgling businesses, as pressure on CEO Mark Fields is said to be heating up.
Fields, joined by Ford Chairman Bill Ford and other executives for the company's annual shareholder meeting, faced pointed questions from investors about the automaker's slumping shares. The stock recently took a symbolic blow when Tesla (NASDAQ:TSLA), the unprofitable electric car maker, surpassed Ford in market value amid concerns that Ford's attention to new technologies has come at the expense of its core business.
In questions submitted in writing, shareholders pressed Ford on the automaker's declining U.S. market share and the negative performance of its stock, which is down 36% since Fields succeeded Alan Mulally as CEO in 2014. Ford's share of domestic sales dropped to 15.1% in April compared to 15.6% a year earlier.
Fields, backing Ford's approach to electric and self-driving vehicles, said Ford is "prudently" expanding into new forms of mobility as the company's "biggest strategic shift" in its history is underway. He also noted that 2016 was Ford's second-most profitable year.
Bill Ford, responding to a question regarding the Ford family's position on stock buybacks, said the board would continue to discuss that option as a way to lift the value of Ford's shares. However, he added that buybacks may not work for a company that contends with boom-and-bust cycles.
"We're as frustrated as you are by the stock price," he said.
Ford also faced some shareholder criticism over holding a virtual meeting that was available to view online. Until now, Ford's annual meeting was held in Delaware.
The shareholder meeting followed multiple news reports alleging that the board of directors extended meetings this week to discuss the Blue Oval's overall strategy. According to the Wall Street Journal, the board is urging Fields to focus more on profit growth.
"We do not share details or discussions from our Board meetings for competitive reasons," Ford said in a statement. "We also are unable to comment on rumors or speculation."
Fields is also among the group of high-profile CEOs who have been working with President Donald Trump on boosting manufacturing jobs in the U.S.
Ford has warned investors that profits are on track to fall in 2017, due in part to weaker U.S. sales and investments in new businesses that don't offer immediate returns. First-quarter earnings were down 35%, even as revenue climbed 3.7%. Meanwhile, rival General Motors (NYSE:GM) reported a 33% profit surge in the quarter, fueled by strong sales of pickup trucks and SUVs.
GM is also seen racing ahead of Ford in electric cars. Chevrolet has begun selling the Bolt, which is priced around $37,500 before tax credits and travels 238 miles on one charge. Ford is expected to sell a long-range electric vehicle in 2020.
As for self-driving vehicles, GM has gained an advantage over some competitors with its investment in Lyft and acquisition of Cruise Automation, a San Francisco-based self-driving startup. This year, GM plans to add a new technology to the Cadillac CT6 sedan called Super Cruise, which allows the vehicle to drive itself on highways.
Despite increasing scrutiny, Ford remains highly profitable. The Dearborn, Mich.-based company is forecasting a full-year pretax profit of $9 billion versus the $10.4 billion it earned in 2016.
In a recent note to clients, Barclays analyst Brian Johnson wrote that bearish views on the automotive industry and U.S. sales are weighing on stocks. However, Ford may see its profits improve in the second half of 2017, making the stock "a bit more ownable."
Ford shares dipped two cents to $11.02 in recent trading.