Ford: Auto Sales Poised for Another Record Year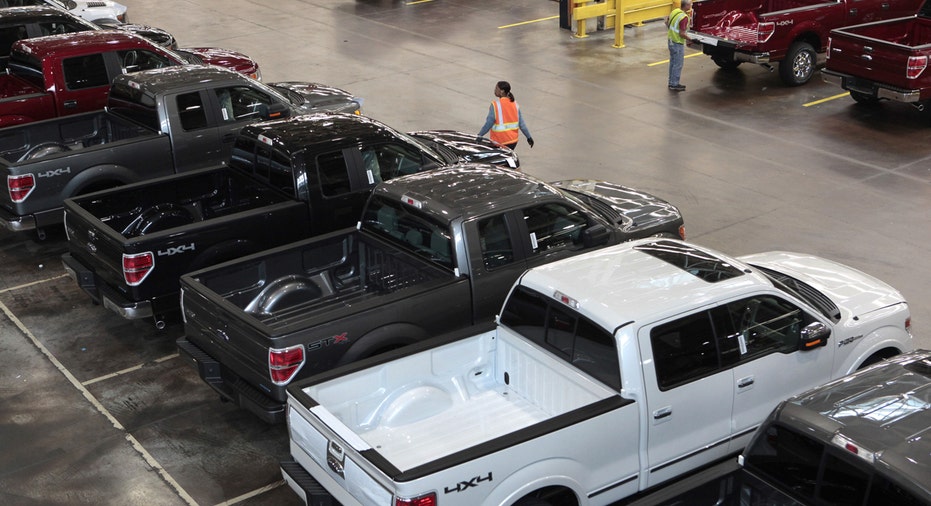 Ford (NYSE:F) posted its best-ever pretax profit in 2015 amid surging U.S. sales, and the automaker is looking for another strong year in 2016.
Ford said Thursday its global pretax earnings for the full year climbed 48% to $10.8 billion, driven by demand for its pickup trucks and sport-utility vehicles in North America. Ford believes its 2016 results will be equal to or higher than 2015.
Detroit's Big Three manufacturers have benefited from cheaper gasoline prices—in addition to low interest rates—that have accelerated a consumer shift to trucks and SUVs, which generate higher profits than passenger cars. On Wednesday, Fiat Chrysler Automobiles (NYSE:FCAU) said trucks and SUVs fueled faster-than-expected growth in its profit margins last year, while North America accounted for 82% of its adjusted fourth-quarter earnings.
Ford achieved $9.3 billion in earnings before taxes in North America for the full year, a gain of $1.9 billion. Ford's operating margin in the region was 10.2%, up from 9% the year before.
Ford sees the potential for another record year for U.S. sales. The Dearborn, Mich.-based company forecasted total U.S. industry volume of 17.5 million to 18.5 million vehicles in 2016, compared to 2015's record of 17.47 million. Fiat Chrysler expects 2015 and 2016 to mark peak years for North American sales volume.
China, despite economic jitters, also boosted Ford's bottom line last year. Ford said its Asia Pacific pretax profit set an all-time high at $765 million. During a conference call with analysts, CEO Mark Fields said China's move to reduce its purchase tax on cars should continue to provide a tailwind for sales this year.
The company swung to profitability in Europe for the first time since 2011. South America remained a weak spot, and Ford is bracing for a wider pretax loss in 2016.
Earlier this week, Ford announced that it would exit Japan and Indonesia. U.S. car companies have shuttered operations in several unprofitable markets to focus on other areas like North America and China.