Foot Locker Stock Plunges on Sales Miss Amid Retail Headwinds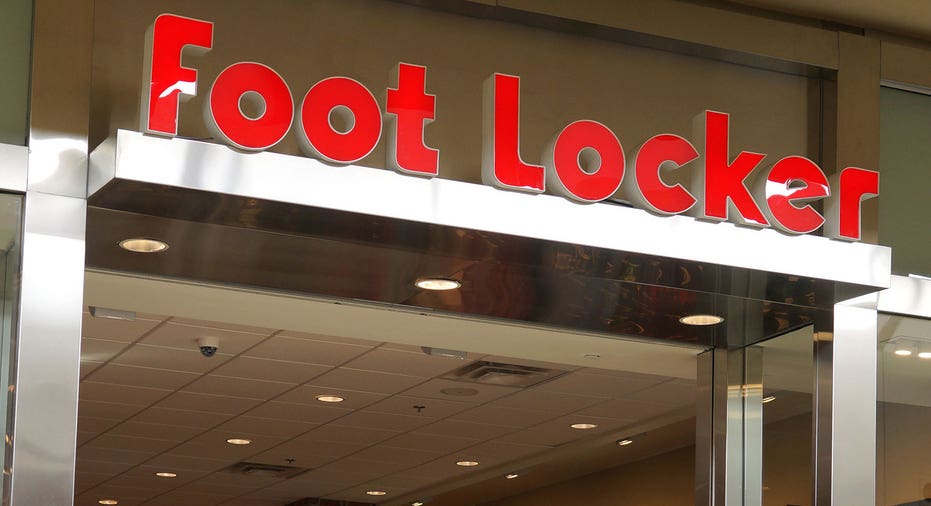 Foot Locker shares tumbled more than 16% in early trading Friday after posting disappointing first-quarter earnings, as the sportswear retailer became the latest venerable brand impacted by headwinds in the retail industry.
Foot Locker CEO Richard Johnson blamed the weak quarter in part on the delay of income tax refunds, and also on the strong dollar. The company's stock plunge Friday is on pace to be the biggest since the 2008 financial crisis.
"The slow start we experienced in February, which we believe was largely due to the delay in income tax refunds, was unfortunately not fully offset by much stronger sales in March and April," Johnson said in a press release. "Nonetheless, we believe our banners remain at the center of a vibrant sneaker culture. We are confident that our customers have not lost their tremendous appetite for athletic footwear and apparel and that our position in the industry is stronger than ever."
For the first quarter, the company reported earnings per share of $1.36, missing estimates of $1.38, and down from $1.39 in the same period one year ago. Same-store sales – a crucial barometer of traffic at brick-and-mortar retailers – rose just 0.5%, below Wall Street expectations of 1.5%.
The earnings slide came weeks after Foot Locker (NYSE:FL) issued a surprise profit warning to investors and lowered guidance due to concerns about the tax refund delay.
Nike (NYSE:NKE) shares opened down amid Foot Locker's poor results, but later bounced back slightly to the green. Nike has experienced headwinds of its own in recent quarters, due in large part to increased competition from rivals Adidas and Under Armour, as well as weakness in its core basketball business.
Foot Locker is just the latest traditional retailer to report disappointing comp sales amid rapid changes in the overall industry. Macy's and JC Penney are among the brick-and-mortar chains that have struggled as customers shift from in-store shopping to e-commerce.