FOMC Keeps Rates Unchanged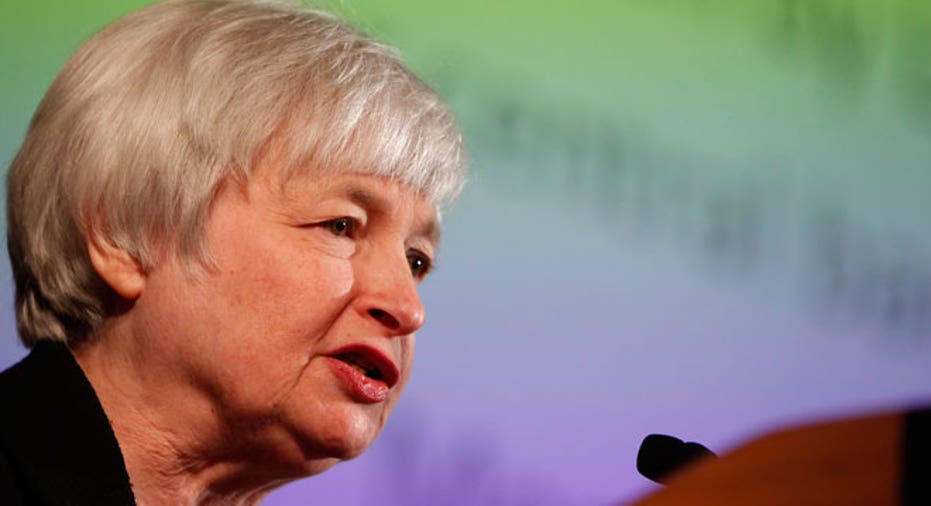 The Federal Reserve kept interest rates unchanged on Wednesday but signaled it still plans two rate increases this year, saying it expects the U.S. job market to strengthen after a recent slowdown.
The U.S. central bank, however, lowered its economic growth forecasts for 2016 and 2017 and indicated it would be less aggressive in tightening monetary policy after the end of this year.
Fed policymakers gave no indication of when they might raise rates, though their projections leave the door open to an increase next month.
"The pace of improvement in the labor market has slowed," the Fed said in a statement. It added, however, that "economic activity will expand at a moderate pace and labor market indicators will strengthen" even with gradual rate increases.
Updated projections from Fed policymakers point to annual GDP growth of only 2 percent for the foreseeable future, slightly lower than forecast at the March policy meeting.
Policymakers have been worried about potential weakness in the U.S. labor market and the possibility of financial turmoil if Britain votes next week to leave the European Union. The Fed statement on Wednesday made no reference to that vote.
Fed Chair Janet Yellen is scheduled to hold a news conference at 2:30 p.m. EDT (1830 GMT).
The Fed left its target range for overnight lending rates between banks at between 0.25 percent to 0.50 percent, keeping on hold a campaign to lift borrowing costs that started late last year.
The Fed raised rates in December for the first time in nearly a decade and signaled four increases were likely in 2016. Concerns about a global economic slowdown and volatility in financial markets subsequently reduced that number to two.
Although worries about the health of the global economy have eased, a sharp slowdown in U.S. hiring in May was unsettling. More recent data have indicated that jobs report may have been a blip.
The Fed statement said economic activity appeared to have picked up since April.
Economists polled by Reuters had seen virtually no chance that the Fed would raise rates on Wednesday. Most expect it to do so in July or September on a view that the U.S. job market will bounce back and Britain's EU referendum will not lead to a financial meltdown. (Full Story)
There were no dissents in the Fed's rate decision.
((Reporting by Jason Lange and Howard Schneider; Editing by Paul Simao))