Fmr. Rep. Harold Ford Jr. poised for Wall Street return after Morgan Stanley ouster and settlement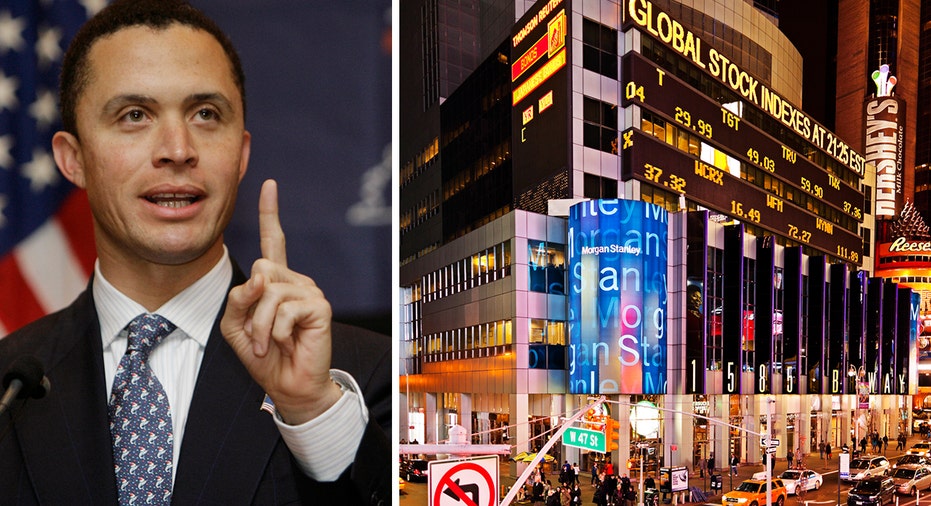 When Harold Ford Jr., the former Democratic congressman from Tennessee and former Fox News contributor, prominent Wall Street rainmaker and affable cable TV personality, left Morgan Stanley late last year the firm said he was fired for "conduct inconsistent with our values and in violation of our policies."
Then various media outlets reported that his ouster came after a woman had accused him of sexual harassment — charges Ford vehemently denied.
With that, the career of someone who was once a rising star on Wall Street and in Washington political circles seemed to hit rock bottom.
But much has happened to Ford in the six months since the incident, friends and associates tell FOX Business. He's reached a monetary settlement with Morgan Stanley and the bank issued a statement flatly denying his departure was related to any alleged sexual misconduct.
More recently, Ford has been taking steps to return to the private sector and work for a bank, private equity firm or possibly venturing out on his own, these people say. Ford has indicated to friends that his return to what could be a high-profile job could come within weeks.
Details of Ford's monetary settlement with Morgan Stanley and his planned comeback to the private sector haven't been reported, and they add a new twist to an unusual career path for a former long-time political figure and television contributor who found a lucrative niche earning seven-figure annual salaries as a rainmaker at some of Wall Street's biggest firms before his controversial departure.
"Bottom line is that no one understands clients and their needs better than Harold, and people in finance know this," said one former Wall Street colleague of Ford's.
Ford, 48, declined comment for the report; his attorney, Beth Wilkenson, didn't return a telephone call and email for comment. Morgan Stanley declined comment.
A former long-time congressman from Tennessee, Ford decided to try his hand in investment banking after narrowly losing a race to become the state's U.S. senator in 2006.
By all accounts he was good at his job, using his contacts on Wall Street and Washington, not to mention his considerable charm, to schmooze mega-rich investors for their business. He landed at Morgan Stanley in 2011 after a five-year stint at Merrill Lynch, and quickly became a star who earned the accolades of his superiors, fat paychecks and more than a few jealous colleagues until his departure in December of last year.
The circumstances surrounding Ford's ouster from Morgan Stanley remain somewhat murky, but in early 2016 he was on the losing end of a C-suite power struggle at the firm. Ford was a protégé of former brokerage chief Greg Fleming who lost out in a two-man race to become the second-in-command and possible heir apparent to Morgan's chief executive, James Gorman.
With his mentor sidelined, Ford's standing inside Morgan was increasingly weakened and he faced some internal management issues. In late 2017 reporters began asking Morgan about a nearly four-year-old incident involving a female journalist who said Ford acted inappropriately with her at a dinner.
Ford denied the charges, but reporters began inquiring about the incident as Wall Street was dealing with the sensitive issues of the #MeToo movement. Some people inside Morgan Stanley worried the firm would be tarnished if it didn't act swiftly.
In early December, Ford was fired for what Morgan Stanley described as "conduct inconsistent with our values and in violation of our policies." Various media outlets cited management issues but also linked the sexual misconduct allegation among the reasons for Ford's departure, citing sources inside the firm.
Ford immediately threatened a lawsuit against Morgan Stanley for wrongful termination and defamation and also sought compensation for what he was owed. He also demanded a statement from the firm that denied any alleged sexual misconduct was the cause of his ouster.
Morgan conducted an internal investigation of the alleged incident. After weeks of negotiations between the firm and Ford's lawyers, Morgan issued a public statement designed to correct the record. In it Morgan said, "The press has reported that Mr. Ford was terminated for sexual misconduct. He was not. We have not received any internal allegations of sexual harassment or misconduct involving him either before or after his separation became public. As previously stated his separation was based on corporate policy."
In a previously unreported part of a settlement, people with knowledge of the matter say Morgan also agreed to pay Ford a chunk of money that reflected at least part of his 2016 compensation. In an interview, a Morgan Stanley spokesman would not deny the payment.
Friends say Ford took the negative publicity surrounding his exit pretty hard. Up until then, he lived a somewhat charmed life. The son of a long-time Tennessee congressman, he was elected to the U.S. House at the age of 26. He served five terms and was regarded as one of the Democratic Party's rising stars, even a possible presidential candidate.
In 2006, he took a shot at a U.S. Senate seat from Tennessee and narrowly lost to the state's current junior senator, Bob Corker. Good-looking and articulate and already a staple of the cable TV circuit, Ford seemed tailor made for Wall Street. It didn't hurt that during his years in Congress he built a reputation as an establishment Democrat who was moderate on trade and taxes.
Indeed, his move to the investment banking business in 2007 appeared seamless; he immediately established himself as both a formidable rainmaker at Merrill Lynch and later Morgan while creating an out-sized presence as a cable news political commentator first for Fox and then for NBC and MSNBC. 21st Century Fox is the parent of FOX Business and Fox News.
But the circumstances of his ouster from Morgan shook Ford hard. "It was something he never faced before,"said one friend. Initially, he took several months off, "getting his head together," as he told one friend. By spring began plotting his return to the financial business, friends say. In May, he was spotted at the Milken Conference in Los Angeles, an annual confab of movers and shakers in finance and politics, busily shaking hands with various attendees and holding court with others.
Friends say he has also been talking to various possible employers in the financial world and weighing whether he could start his own business that combines his knowledge of Wall Street and politics — skills that are very much in demand these days given the outsized role public policy plays the dealings of corporate America.
People who know Ford say his conversations with potential employers have been described as productive, and while it's unclear how close he is to getting a job, he has indicated to friends that he could land one shortly.
"Harold has got one of the best Rolodex's I have ever seen and if I were starting a firm tomorrow he would be the first person I would recruit," his former colleague added.