Fmr. Morgan Stanley Wealth Chief Fleming Hints at Next Move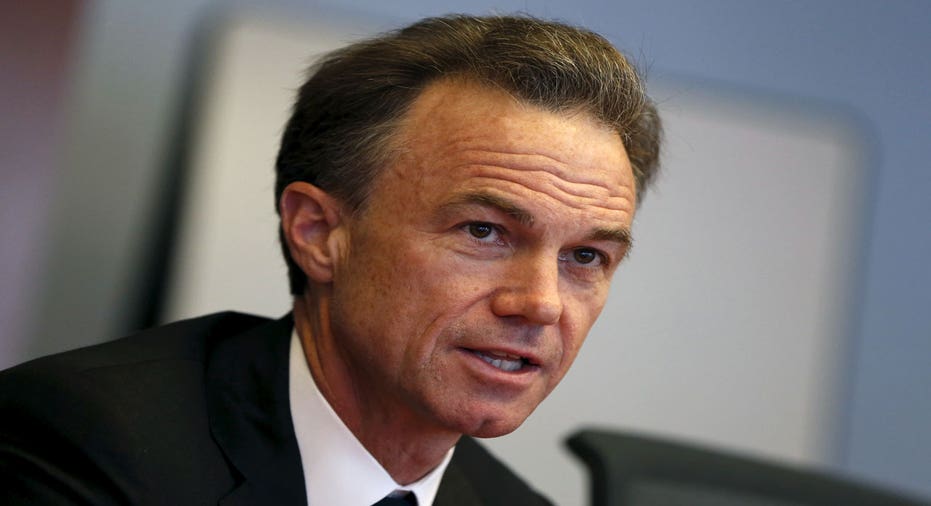 When Wall Street top dog Greg Fleming quit his high profile position running Morgan Stanley's (NYSE:MS) lucrative wealth management unit back in January, the headlines screamed Wall Street shake-up.
However, industry insiders said the writing was on the wall for months. FOX Business Network even reported so in April. 'Succession Rumors Fly at Morgan Stanley After One 'Special' Bonus' hinted that Fleming was no longer in line to replace CEO James Gorman. Ten months later, he was gone.
In an exclusive interview, his first public TV appearance since leaving Morgan Stanley, airing on FOX Business Network's Wall Street Week, Fleming was asked whether he wants to return to a big global bank. "A lot of the different businesses within financial services are going to undergo tremendous change going forward. You know, wealth management will be affected by digital, the Department of Labor rules, back to regulation," Fleming cautioned that the industry is becoming oversaturated with products such as ETFs. "By new entrants, asset management, there's too much capacity in active managers."
Fleming notes growing profits and sales has become more challenging for financial firms and that may spur big changes. "What happens in every industry, and this will happen in the financial industry as well, when returns are challenged and the model is changed and the growth trajectory is changed, there will be a restructuring."
While Fleming declined to specify whether a big firm is in his future, he hinted at a role that may allow him to be more nimble. "The need for leadership, for strategic thinking, for execution has never been higher. You know, there's the opportunity to work with a good group of people." He said he is being "methodical" with his job search.
Fleming's hiatus from the industry is well-timed. Twenty of the world's largest banks have lost close to half a trillion dollars this year, as reported by the Wall Street Journal. While part of the tumult is linked to Brexit, the carnage was already underway.
Morgan Stanley shares were down 17% heading into the U.K.'s vote to leave the European Union and remain depressed, compared to the S&P 500's 2.6% gain this year.
Fleming doesn't buy that Brexit will spark a Black Swan event but does acknowledge it has left global investors and central banks in imbo.
"Our Fed has missed the window to take rates up and I do think that is going to be a problem over time," he said.
Wall Street Week airs on the Fox Business Network Fridays at 8pm ET.
Suzanne O'Halloran is Managing Editor of FOXBusiness.com and a graduate of Boston College. Follow her on @suzohalloran.