Flights Canceled As Snow Blankets Midwestern States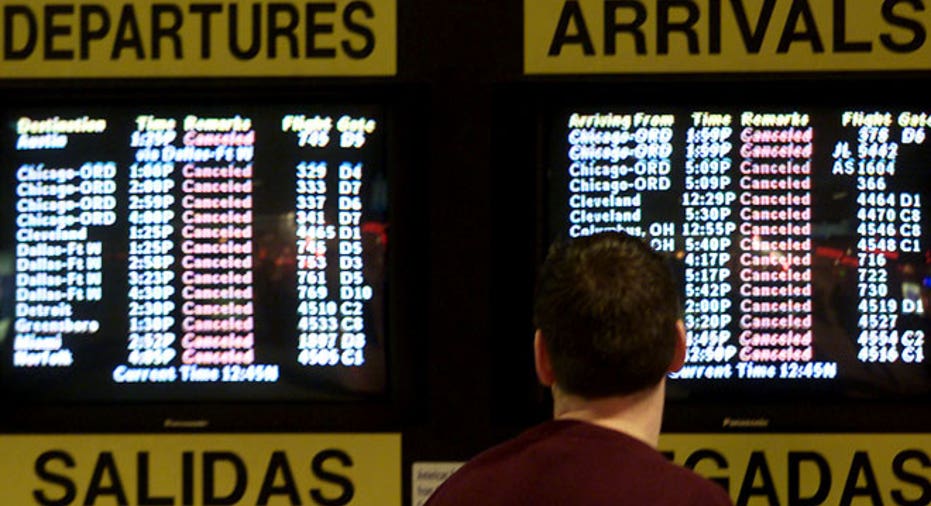 Heavy snow from Saturday blanketed many states in Midwest of the United States, leading to traffic accidents and the cancellation of over a thousand flights.
The heaviest snow this winter descended on states including Illinois, Michigan and Iowa on Saturday. The National Weather Service has issued snowstorm warning in several Midwestern states.
In Chicago, Illinois, flights across two of its airports were delayed or canceled on Sunday. By noon, officials at the aviation administration said 1,300 flights were canceled by noon on Sunday, stranding a large number of passengers.
More than 300 snow plows were out on the streets and highways in Chicago to plow away the snow and ensure traffic safety, however even that proved a difficult task due to the strong wind and unrelenting snow.
The snow reduced visibility and caused a number of traffic accidents across the Midwest. From Saturday afternoon to early morning Sunday, 34 traffic accidents on Chicago's main highways had been reported.
In Iowa, 26 accidents were reported,including a ten-car chain reaction crash. While Michigan reported a pileup of 33 cars and four pick-up trucks that injured 12 people.
The National Weather Service stated that the snow will stop early morning on Monday with an expectation of about half a meter of accumulated snow in some areas. Local governments warn residents to stay warm because of the low temperatures. They have also asked the snow plows to work on a 24 hour basis in order to ensure safety.