Flames co-owner, billionaire oilman Clay Riddell dies at 81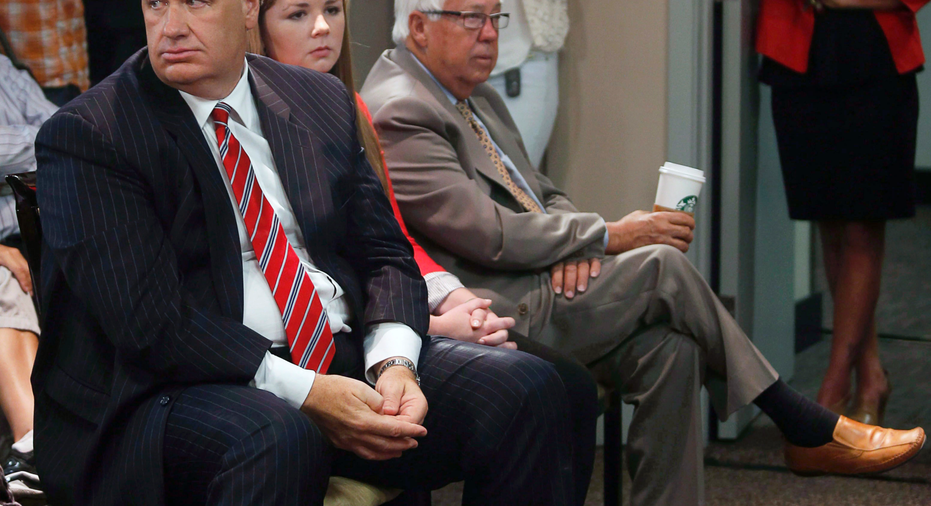 Clay Riddell, the billionaire oilman and co-owner of the NHL's Calgary Flames, has died. He was 81.
The Flames and Paramount Resources confirmed his death Sunday, with the oil and natural gas company saying he died Saturday.
"We mourn the passing of a great man of industry, sports, philanthropy and human decency along with our city, province and country. His legacies to all of us are immeasurable. To his family our gratitude, respect and deepest sympathy," Flames vice chairman and CEO Ken King said in a statement.
Riddell joined team's ownership in 2003 after spending much of his life building oil and gas companies, including Paramount Resources.
"On behalf of the National Hockey League and our board of governors we extend our deepest condolences to the family of Clay Riddell," NHL Commissioner Gary Bettman said in a statement. "Clay's passion and commitment to his city and beloved Flames will be deeply missed."
Forbes pegged Riddell's fortune at $1.2 billion in its ranking of the world's wealthiest people. The oil tycoon relinquished his role as CEO of the natural gas and oil exploration company in 2015, when his son, James, took over the role.
"He was an incredible man with so many accomplishments," James Riddell said. "He will be dearly missed."
Riddell was named an Officer of the Order of Canada in 2008 in part because of his creation of program that helped encourage students pursue studies in geology and his philanthropy, including a $10 million donation to his alma mater, the University of Manitoba, to create an endowment fund toward its faculty of environment, earth and resources in 2005.