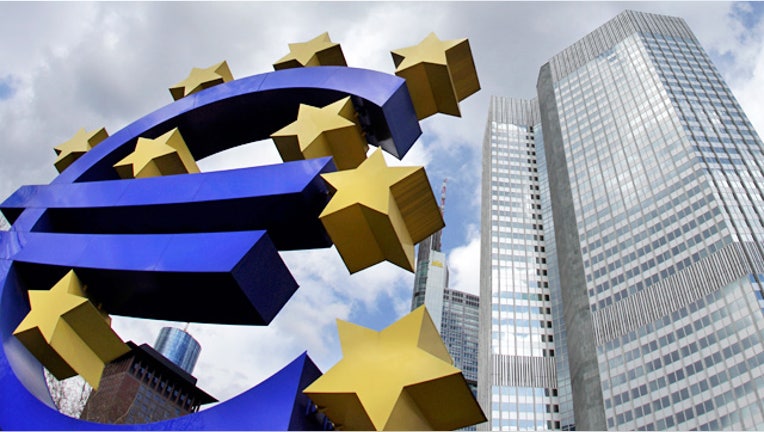 Warning that a comprehensive solution to the European sovereign debt crisis is "technically and politically beyond reach," Fitch Ratings placed the credit ratings of a slew of euro-zone nations, including France and Italy, on watch for a downgrade on Friday.
The negative note underscores the deepening concern that Europe won't be able to come to a credible solution to end this two-year crisis, which some fear could result in one or more nations leaving the currency union.
Fitch warned it may need to lower its rating on France, Spain, Italy, Ireland, Belgium, Slovenia and Cyprus.
The ratings company said it is most concerned about the absence of a "credible financial backstop." Politicians in Europe have struggled to accelerate the creation of the European Stability Mechanism, which is designed to be a permanent bailout fund.
"Following the EU Summit on 9-10 December, Fitch has concluded that a 'comprehensive solution' to the eurozone crisis is technically and politically beyond reach," Fitch wrote in a statement.
While European politicians have failed to quell the panic in the financial markets, the European Central Bank remains highly apprehensive to undertake a Federal-Reserve style bond-buying program that some economists believe may help ease the crisis. The ECB has cited legal constrictions as well as concerns about sparking a bout of inflation.
"Of particular concern is the absence of a credible financial backstop. In Fitch's opinion this requires more active and explicit commitment from the ECB to mitigate the risk of self-fulfilling liquidity crises for potentially illiquid but solvent" euro-area member states, Fitch said.
The financial markets will be watching closely to see if France is able to hold onto its coveted credit rating. Speculation has mounted that Standard & Poor's may soon take that rating away.
Fitch said its negative outlook on France indicates a "slightly greater" than 50% chance of a downgrade over the next two years.
In choppy trading, the euro was recently off 0.05% to $1.3010, off earlier session highs of $1.3084.