Fitbit Stock vs. GoPro Stock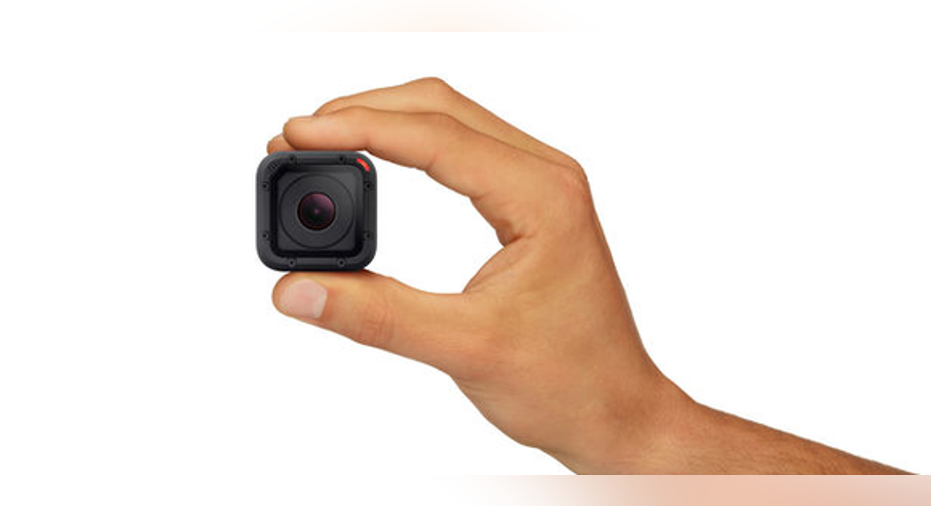 For tech investors looking for stocks trading lower as 2015 comes to a close, Fitbit and GoPro may be worth a closer look. Both were disappointing tech stocks during 2015, with GoPro being the worse performer of the two. Fitbit stock is down about 3.5% from the stock's opening price of $30.40 when shares first went public in June. Meanwhile, GoPro stock is down about 71% since the first of the year. Could either of these stocks be good investment opportunities after underperforming 2015?
To get a closer look at these two stocks, let's examine their size, competition, recent growth, and valuation.
Data source: Reuters and company filings.
Size and competitionWhile GoPro is less than half the size of Fitbit, both of these companies are arguably small players compared to key competitors in the hardware space, such as the iDevice maker, Samsung, and Microsoft. At sub-$10 billion valuations, both of these companies could potentially benefit from secular growth in their respective markets.
But investors shouldn't automatically assume these companies' smaller sizes compared to established tech giants guarantees any growth. Both companies face similar uncertainty regarding their future, particularly ambiguity about whether Fitbit or GoPro will be able to fend off competition from more established peers if their well-capitalized competition puts more effort into competing directly with these newer companies.
Fitbit products. Image source: Fitbit
Competition for both companies is on the rise. There are already a wide range of alternatives to Fitbit's devices surfacing, and GoPro's market overlaps closely with camera tech on smartphones.
GrowthBoth companies are growing sales incredibly fast. But the nature of each companies' recent growth is quite different.
The most obvious difference in Fitbit's and GoPro's revenue growth, of course, is the rate of growth. Fitbit's 168% year-over-year revenue growth in Q3 easily trumps GoPro's 43% growth during this same period.
But here's a surprising way in how Fitbit's growth differs even more: The wearable device maker's revenue is growing faster than its device sales as it benefits from a product sales shift toward a richer mix. Indeed, the average selling price for Fitbit's products jumped 33% year over year in Q3. On the other hand, GoPro's average selling prices for its products seem to have plateaued recently. And in light of the GoPro's second price cuton its lowest-cost camera in the Hero4 line, the Hero4 Session, which occurred at the beginning of December, it's likely the company's average selling price could decline in the fourth quarter.
Hero4 Session. Image source: GoPro.
Valuation No matter how you slice it, the market has priced in a greater premium for Fitbit's growth. In other words, the market believes there is a greater probability that Fitbit's earnings will grow at a faster rate than GoPro's over the long haul. Fitbit's premium valuation compared to GoPro's is evident both by its 49.6 price-to-earnings ratio compared to GoPro's at 15.1, as well as by their price-to-sales ratios of 3.9 and 1.5, respectively.
Both companies are certainly more interesting than they were earlier in the year when they were trading higher. But investors should keep in mind that GoPro's more favorable valuation doesn't automatically make the stock a better buy than Fitbit.
A brief overview of these two companies reveals neither stock is likely an obvious bargain. Investors interested in either stock should take the time to get a better understanding of their businesses, along with their strengths, weaknesses, opportunities, and threats.
However, GoPro's conservative valuation relative to its recent growth seems to already price in a lot of uncertainty. For what it's worth, I'd place my bets on GoPro if I had to choose between the two.
The article Fitbit Stock vs. GoPro Stock originally appeared on Fool.com.
Daniel Sparks owns no shares of companies mentioned above. The Motley Fool owns shares of and recommends GoPro. Try any of our Foolish newsletter services free for 30 days. We Fools may not all hold the same opinions, but we all believe that considering a diverse range of insights makes us better investors. The Motley Fool has a disclosure policy.
Copyright 1995 - 2015 The Motley Fool, LLC. All rights reserved. The Motley Fool has a disclosure policy.