FitBit Shipped 2 Million New Devices -- but What Does That Really Tell Us?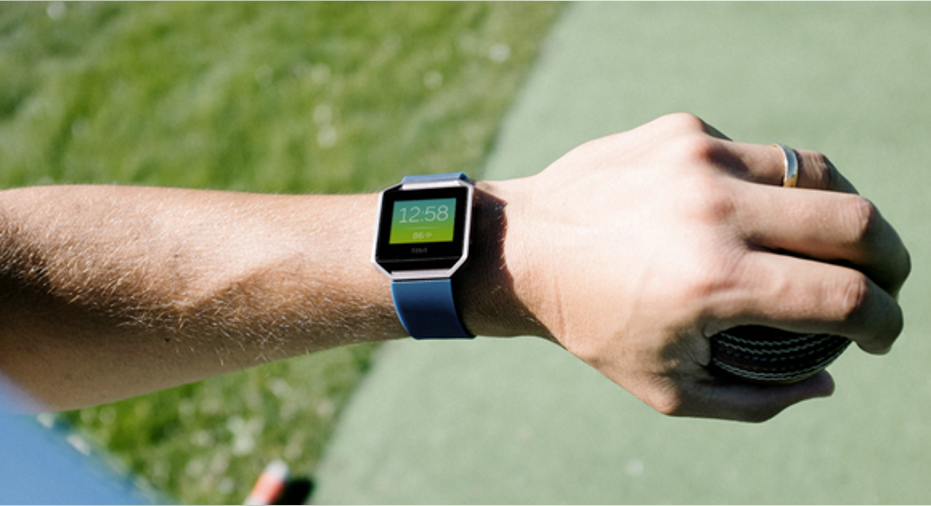 After peaking in early August, shares of fitness tracking leader FitBit have essentially moved in just one direction: downward.
However, recent signs suggest change could be in the wind for the company many feared the Apple Watch and its smartwatch brethren would kill. Case in point, FitBit's shares actually rose 24% in the month of March, in no small part due to favorable product shipment data from the firm.
FitBit sells 1 million smartwatchesAccording to a press release from the company, FitBit has shipped over 1 million Blaze fitness watches their first month of availability. What's more, FitBit also stated it similarly shipped an additional 1 million of its fashionable Alta wearables since they became available on March 9.
Source: FitBit
Few saw this coming, particularly in the case of the Blaze. In the wake of that device's debut at the Consumer Electronics Show in January, FitBit's shares tumbled -- a sharp rebuke to the then-perceived deficiencies of the Blaze, a stance I also personally advocated in this space.
The positive shipment data also coincides with -- or perhaps helped catalyze -- at least one recent analyst upgrade from the sell-side community. Joe Wittine of boutique firm Longbow Research recently initiated coverage for FitBit with a buy rating and a corresponding price target of $20,which implies an upside of roughly 30% from its Wednesday closing price. This newfound positivity paints quite the rosy picture for FitBit.
False positives?FitBit's recent news is hard to view in anything but a positive light. A turnaround certainly isn't implausible for the company. Though, considering FitBit's broader stock price struggles, the company faces serious challenges that deserve equal weight in any savvy investment analysis. Let's quickly review a few factors that bear consideration.
Source: FitBIt
The first risk factor, and the one that gets harped upon the most, is the looming specter of the Apple Watch. Few dispute Apple and other big tech companies present a threat to FitBit. The degree to which that risk is existential is the point that is divisive. In my analysis, timing figures in as a particularly important factor.
Though we don't know for sure, Apple's decision to not unveil its next-generation Apple Watch in the spring, as it did last year, likely signals a fall launch window. This could give the Apple Watch an advantage over FitBit as they head into the most important retail quarter of the year, both by having a newer device with improved features, and also in terms of building hype and consumer interest. Of course, this depends on whether Apple can deliver meaningful upgrades with the second-gen Watch. If it does, that could have an adverse impact on FitBit sales at the worst time possible.
There's also uncertainty about just how meaningful those first-month figures FitBit is touting for the Blaze and Alta actually are. A careful reading of its press release makes it clear that the 2 million devices number reflects shipments, not sales to end users, a subtle but crucial distinction. Shipments count only how many units of a product a company has sent its distribution network. They say nothing about purchases by consumers. Just how quickly FitBit can convert those shipments into sales will determine how bullish investors truly should be about the new Blaze and Alta devices. Unfortunately, that's information we don't have at the moment.
The true point I want to make with these bearish examples is that the FitBit investment thesis is far from clear cut. On one hand, I fully support the idea that fitness trackers can co-exist with smartwatches in the wearables era; plenty of people won't be interested in wearing a computer on their wrist. I get that. But when a stock is trading at 29 times earnings and the company faces plenty of threats, those shares don't necessarily scream "buy!" to me either. Doing research and forming your own opinions, as well as potentially profiting from them, are part of the fun of investing. However, absent strong feelings one way or another, investors should stay on the sidelines, which is what I plan on doing with FitBit.
The article FitBit Shipped 2 Million New Devices -- but What Does That Really Tell Us? originally appeared on Fool.com.
Andrew Tonner owns shares of Apple. The Motley Fool owns shares of and recommends Apple. Try any of our Foolish newsletter services free for 30 days. We Fools may not all hold the same opinions, but we all believe that considering a diverse range of insights makes us better investors. The Motley Fool has a disclosure policy.
Copyright 1995 - 2016 The Motley Fool, LLC. All rights reserved. The Motley Fool has a disclosure policy.