Fitbit Is Preparing to Jump Into Mobile Payments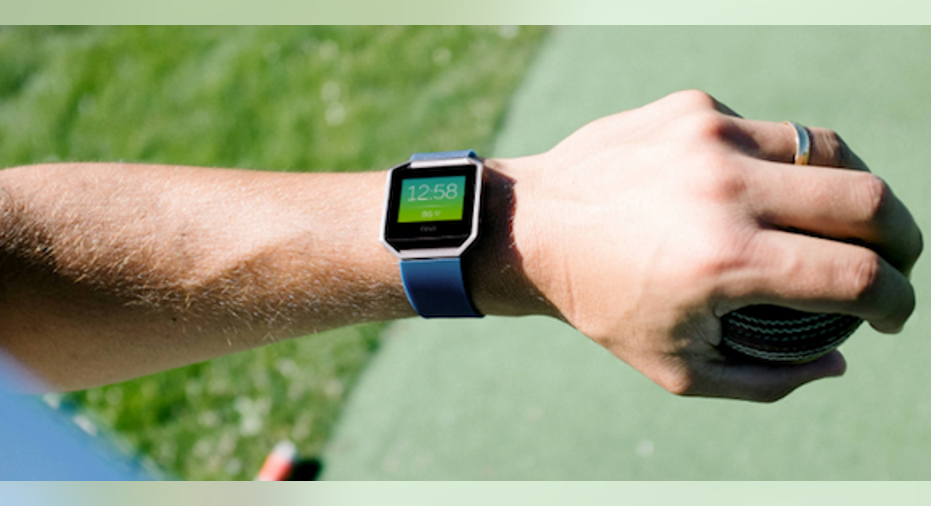 Mobile payments will soon come to Fitbit products. Image source: Fitbit.
What was it that I was saying just yesterday about Fitbit suffering from an identity crisis?
Here we are, just a day later and Fitbit is announcing a rather peculiar acquisition. The activity tracker maker has announced that it is acquiring wearable payments assets from Coin, the struggling Silicon Valley start-up that's been circling the drain for the better part of a year. The deal closed last week and no financial terms were disclosed.
Founded in 2013, Coin had hoped to digitally consolidate all of your credit cards into a single reprogrammable card. The initial concept video from 2013 did look pretty slick (and yes, it's that bearded guy again).
In 2014, the start-up delayed its launch until 2015 as the company worked to improve the product design while addressing manufacturing challenges. As if that wasn't enough, the payments industry was at that time preparing to embrace EMV microchips for greater security, further complicating Coin's plans. Just over a year ago, Coin began shipping (with no EMV microchip).
The small company says it has now shipped over 250,000 devices, but is no longer producing more units. But with years of delays, it's no surprise that Coin exhausted its initial crowdfunding (somewhere between $19 million and $35 million).
So what does Fitbit want with the technology?
Picking up the pieces
To be clear, Fitbit is not acquiring the smart credit card shown in the video above, known as Coin 2.0. Instead, Fitbit is interested in other payment technologies that Coin was developing, specifically around NFC. In late 2015, Coin said it was working on an NFC-based EMV solution to comply with the new security protocols. This is likely what Fitbit was after.
In no uncertain terms, Fitbit says that it will use the acquired technology to incorporate NFC payments into future devices. That won't include anything in the 2016 roadmap, though.
Raising even more questions
It's not too hard to link escalating competition from Apple to this acquisition. Apple Watch is already catching up to Fitbit in the wearables market in a big way, and Apple Pay is one of the headline features of the Mac maker's new smartwatch.
However, it's entirely debatable how valuable Apple Pay is to Apple Watch users. More broadly speaking, it's still unclear if people really need or want the ability to access mobile payment services from wearable devices. It sounds great on paper, but in reality it's a tiny incremental convenience benefit. People are barely starting to use their smartphones to pay for things, much less wearable devices.
But Fitbit's movement into payments only raises even more questions. Will Fitbit try to monetize a payments service by asking for a cut of each transaction like Apple does? Will Fitbit support all the major card networks, requiring complex relationships and negotiations with financial institutions? What kind of security will Fitbit implement?
Your guess is as good as mine.
The article Fitbit Is Preparing to Jump Into Mobile Payments originally appeared on Fool.com.
Evan Niu, CFA owns shares of Apple. The Motley Fool owns shares of and recommends Apple. The Motley Fool has the following options: long January 2018 $90 calls on Apple and short January 2018 $95 calls on Apple. Try any of our Foolish newsletter services free for 30 days. We Fools may not all hold the same opinions, but we all believe that considering a diverse range of insights makes us better investors. The Motley Fool has a disclosure policy.
Copyright 1995 - 2016 The Motley Fool, LLC. All rights reserved. The Motley Fool has a disclosure policy.