Fitbit Draws Deals but Not Respect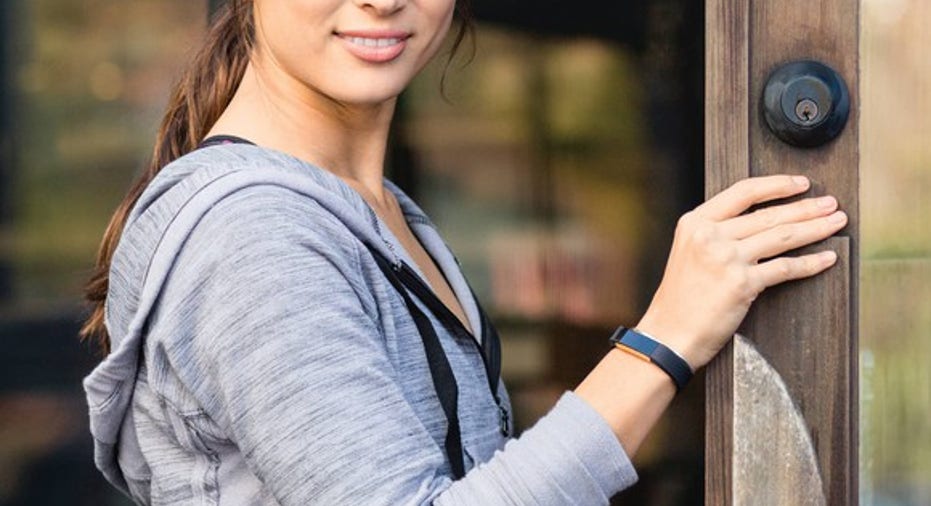 Image source: Fitbit.
Fitbit (NYSE: FIT)has been busy this week, gobbling up the software assets of a smartwatch pioneer and striking a brand-affirming deal with medical devices giant Medtronic (NYSE: MDT). That's a lot of heavy lifting, but at least one Wall Street pro isn't impressed.
Deutsche Bank analyst Sherri Scribner downgraded Fitbit this morning, lowering her rating from buy to hold. With slowing growth in the wearables market in general and diminishing consumer appetite for Fitbit's products in particular, she feels that a cautious approach is the wisest course for investors. She is slashing her price target in half, down to $9.
Scribner's right about slowing demand. Industry tracker IDC issued an update earlier this week, estimating that the wearables market grew at a mere 3% clip during the third quarter. Weakness in the smartwatch category was the culprit. Fitbit's bread-and-butter activity tracker niche is holding up better. We know that because Fitbit itself experienced a double-digit increase during the same quarter. However, with Fitbit's own guidance suggesting a rough holiday quarter it's hard to be excited. Scribner becomes the latest analyst to cool on the stock since last month's rough financial report.
Silver linings are everywhere
Not every Wall Street pro is backing away from Fitbit. Oppenheimer's Andrew Uerkwitz is sticking to his Outperform rating. He's encouraged by the two big developments at Fitbit this week -- the purchase of Pebble's software assets and teaming up with Medtronic to integrate health and activity monitoring for diabetics -- and feels that they will pay off in the long run. The near-term concerns remain, but with the stock waffling about in the single digits Uekwitz would rather be a buyer than a seller.
The Pebble deal has been rumor mill chatter since last week, so it isn't a surprise to see happen. Fitbit won't be making Pebble smartwatches. The hardware line dies with this deal. However, Fitbit can incorporate some of Pebble's niche-defining software into its own Blaze smartwatch and more popular fitness trackers.
Fitbit's partnership with Medtronic is also interesting. TheiPro2 myLog mobile app will give folks with Type 2 diabetes the ability to combine glucose monitoring with activity tracking in a streamlined app, providing insight into daily activities that may improve glucose levels.
Buying Pebble would've been more interesting if it included keeping the Pebble line alive, but it's hard to argue with the benefits of the partnership with Medtronic. Fitbit continues to establish itself as the brand of choice when it comes to fitness tracking. It's another way that Fitbit is making workouts work out, even if Deutsche Bank's Scribner may not necessarily agree.
10 stocks we like better than Fitbit When investing geniuses David and Tom Gardner have a stock tip, it can pay to listen. After all, the newsletter they have run for over a decade, Motley Fool Stock Advisor, has tripled the market.*
David and Tom just revealed what they believe are the 10 best stocks for investors to buy right now... and Fitbit wasn't one of them! That's right -- they think these 10 stocks are even better buys.
Click here to learn about these picks!
*Stock Advisor returns as of Nov. 7, 2016
Rick Munarriz owns shares of Fitbit. The Motley Fool owns shares of and recommends Fitbit. The Motley Fool owns shares of Medtronic. Try any of our Foolish newsletter services free for 30 days. We Fools may not all hold the same opinions, but we all believe that considering a diverse range of insights makes us better investors. The Motley Fool has a disclosure policy.