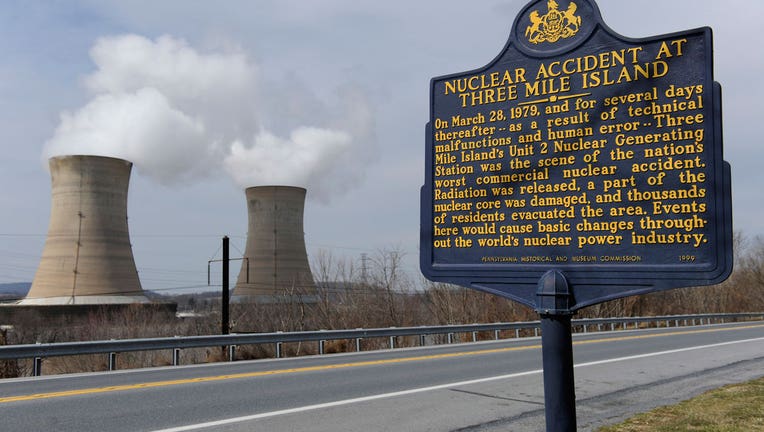 FirstEnergy, current owner of the Three Mile Island reactor in Pennsylvania that suffered a partial meltdown 39 years ago this week, says it's getting out the nuclear power business in three years.
The company's two power plant divisions plan to close two plants in Ohio and one in Pennsylvania, FOX 8 Cleveland reported. About 2,300 employees will be affected, the report said.
The plants include the Davis-Besse nuclear power plant near Toledo, closing in 2020, and the Perry plant in Lake County, Ohio, and the two-reactor Beaver Valley plant near Pittsburgh, both closing in 2021.
The Nuclear Regulatory Commission was told of the company's decision Wednesday, the 39th anniversary of the accident involving the Unit-2 reactor at Three Mile Island in Londonderry, Pa.
FirstEnergy Solutions owes more than $2.8 billion to creditors and another $1.7 billion to parent FirstEnergy Corp.
With a $100 million debt payment due in the first week of April, speculation has circulated that the company may seek restructuring before then, Cleveland.com reported.
The Unit-1 reactor in Londonderry is currently owned by Exelon and continues to generate electricity. The company announced in 2017 that it will shut that reactor in September 2019.