First-time homebuyers help drive Home Depot to record sales, earnings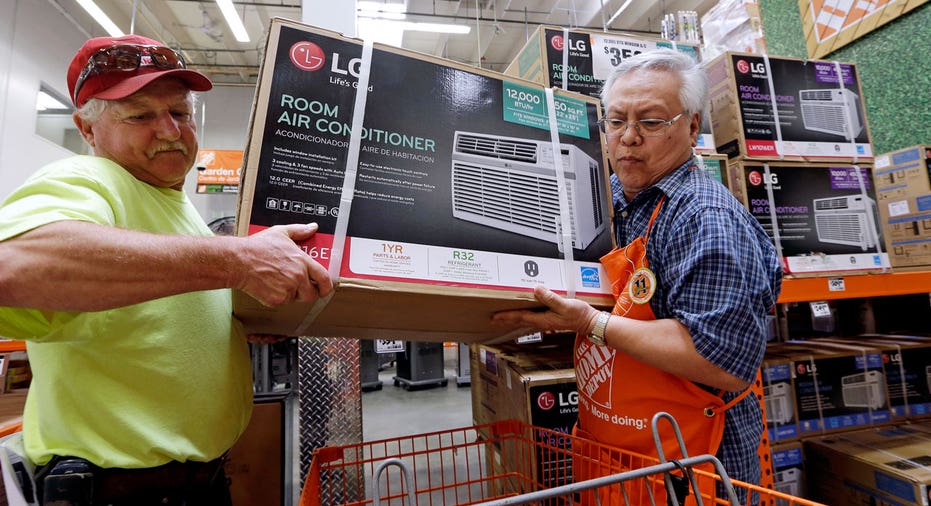 Home Depot (NYSE:HD) has stood out from its retail peers during a period of growing challenges, and the second quarter was no different. The home-improvement giant on Tuesday posted record sales and earnings as homeowners, particularly first-time buyers, continue to flock to its stores.
A shortage of available homes in the U.S. has driven prices higher, encouraging Americans to spend on renovations and do-it-yourself projects. The median home price hit an all-time high in June, rising 6.5% year-over-year to $263,800, the National Association of Realtors said.
Carol Tome, Home Depot's chief financial officer, said higher home values, steady sales and a "real emergence of first-time homebuyers" are driving demand inside Home Depot stores. The housing market has attracted the highest number of first-time homebuyers since 2005, according to Tome.
"First-time homebuyers tend to buy homes that need repair and remodel," she added.
Tome also said aging homes are a factor in driving home-improvement sales. Americans living in homes built before 1980 spend an average of $3,500 a year on home improvements. For homes built after 2000, annual spending dips to $1,500.
Home Depot sales picked up momentum in the spring and accelerated into July, when same-store sales jump 7.2%. For the full quarter, sales at stores open at least a year grew 6.3%. U.S. stores grew at a slightly faster pace of 6.6%.
"We've obviously had a protracted [economic] recovery. It's been clearly driven from housing, which has seen a steady but slow recovery in the market," CEO Craig Menear told analysts during a conference call. He noted that housing affordability doesn't appear to be an issue, despite appreciating values.
Most major categories across Home Depot's stores booked stronger sales in the three months ending July 30. Same-store sales in lumber, electrical tools and flooring grew in the double-digits. In Pro sales, which outpaced the company average, building materials and power tools performed well. Home Depot's sales to professional builders and contractors have led the way in recent quarters.
Overall, the average ticket was $63.05, a 3.6% increase year-over-year. Home Depot executives expect strong spending to continue into a busy fall and Halloween season.
Home Depot also raised its expectations for full-year net sales. The company is now forecasting sales growth of 5.3%, as well as a 5.5% improvement in comparable sales. Home Depot previously expected both net and comparable sales to climb 4.6%.
The Atlanta-based retailer's outlook calls for earnings of $7.29 per share in 2017, up from a prior estimate of $7.15.
In the second quarter, net income jumped to $2.67 billion from $2.44 billion. Per-share earnings were $2.25, besting Wall Street's estimate by three cents. Net sales increased 6.2% to $28.11 billion, also topping expectations of $27.84 billion.
Shares of Home Depot ticked 2.7% lower to $150.02. The stock is up 11.9% on the year, more than a 10.1% gain for the S&P 500.