First-quarter economic growth revised up to 1.2%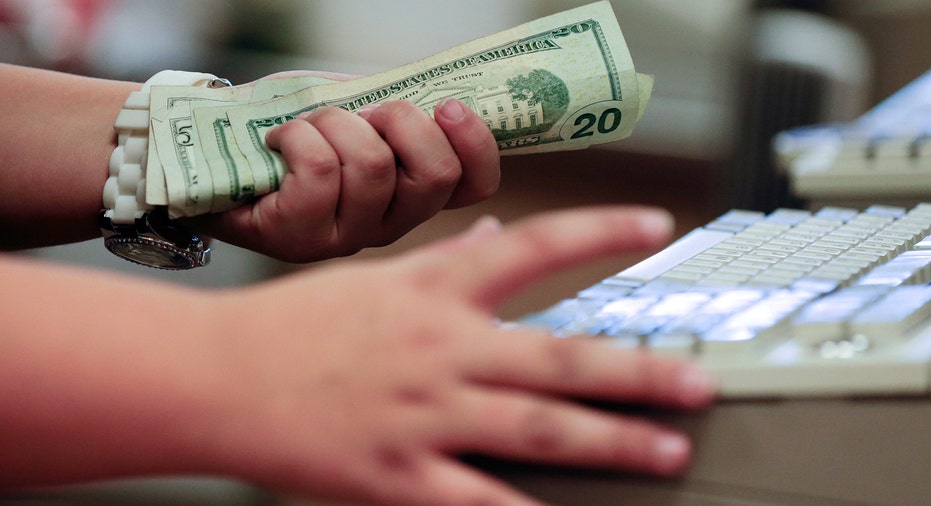 The consumption slowdown in the first three months of the year wasn't as bad as first feared.
The first-quarter growth rate was revised up Friday to an annualized rate of 1.2% from a prior read of 0.7%, as business investment and consumer spending levels were higher than first believed, data from the Commerce Department's Bureau of Economic Analysis showed in its second read on first-quarter gross domestic product. The first of two revisions put the American economy's growth rate at the weakest pace since the first quarter of 2016, but above Wall Street's expectation for a rate of 0.9%.
Consumer spending, which accounts for more than 70% of U.S. economic growth, grew at a 0.6% annualized pace – it's weakest since the final quarter of 2009 -- up from a previous read of 0.3%, though still well below the fourth quarter's 3.5% pace.
The slower growth rate was a result of less spending on clothing and footwear, housing and utilities, and long-lasting goods like cars and auto parts. The figures help illustrate American consumers' shifting preferences to spend money on experiences rather than material items they can pick up at the mall.
Elsewhere, business investment growth was revised up to 11.4% from a previous read of 9.4%, though inventories, which accumulated at a rate of $4.3 billion, sliced 1.07 percentage point from GDP growth, higher than the 0.93 percentage point estimated last month. Meanwhile, spending on business equipment was less robust than the previous read suggested.
"Growth in the first quarter was soft, even with the upward revision, but a number of one-time factors weighed on the economy that are lifting in the second quarter," said PNC Chief Economist Gus Faucher.
Indeed, first-quarter growth tends to be weak due to difficulty calculating seasonal adjustments, something the government has acknowledged and is working to correct. What's more, economic data reports from April and May have suggested the overall growth rate is poised to rebound in the second quarter, and the Federal Reserve – which is closely eyeing the economy's performance as it prepares to raise interest rates again as early as next month – said it believed the first-quarter slowdown was likely due to temporary factors.
"In our view, private consumption was held back by factors that are likely to prove transitory; namely warmer weather to start the year, an industry transition in autos toward a more balanced mix of production and pricing, delayed tax rebates, and the rebound in headline inflation due to the removal of energy base effects," economists at Barclays said.
Still, Wall Street largely expects 2017 economic growth to clock in around 3%, a less robust pace than the 4% rate President Donald Trump eyed during his campaign last year. Trump has proposed a series of measures including tax reform, an effort to lessen regulatory burdens, and a fiscal-stimulus program on U.S. infrastructure aimed at boosting growth, but they have so far yet to materialize on Capitol Hill.