FireEye Inc. Announces Leadership Changes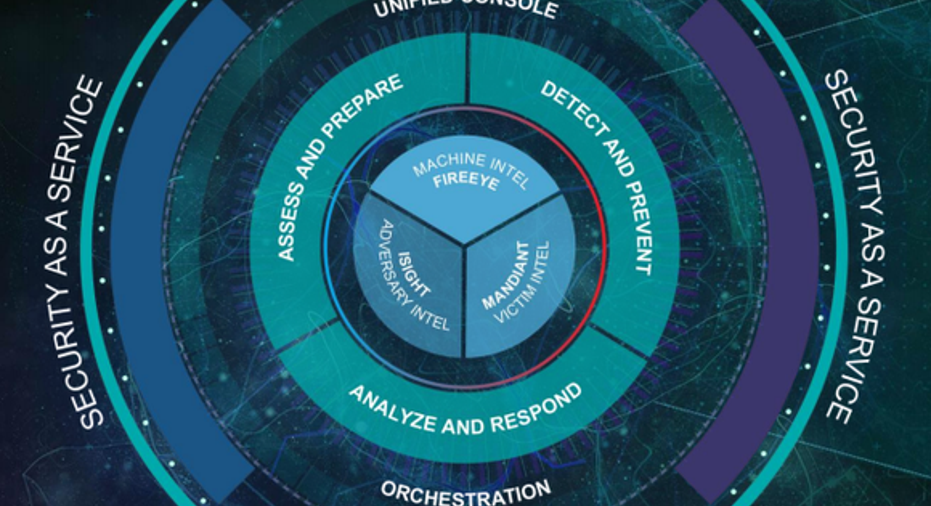 Image source: FireEye.
Cybersecurity specialist FireEye will soon have a new leader at its helm. The company said on Thursday that Kevin Mandia would replace David DeWalt as CEO on June 15.
Mandia joined FireEye when it purchased the company he founded, Mandiant Corp., for approximately $1 billion in early 2014. Since that time, Mandia has served in a number of senior management positions, including chief operating officer and president, apparently to help groom him for the top spot that he'll inherit from DeWalt in slightly more than a month's time.
"Kevin Mandiais the obvious choice to leadFireEyein the next phase of our journey, as we expand our product and service offerings, extend our reach worldwide, evolve our business, and influence the way the world thinks about cyber security," said DeWalt in a press release. "Kevin was instrumental in bringingFireEye andMandianttogether and in the development of the security solutions, services and delivery models that are core to our strategy today."
DeWalt will stay on as executive chairman of the board. Additionally, FireEyesaid thatMandiantpresidentTravis Reesewill become president ofFireEyeand that Chief Financial OfficerMike Berrywould be taking on the role of chief operating officer in addition to his duties as CFO.
"With these leadership announcements,FireEyehas moved to solidify our position in the market today and more importantly, prepare us for growth opportunities going forward," said DeWalt.
First-quarter resultsFireEye also announced financial results for the first quarter of 2016.
Revenue jumped 34% year over year to $168 million, which was at the low end of the forecast range of $167 million to $177 million that management issued in February. However, billings -- which reflect the value of contracts signed during the quarter and are an important measure of future revenue -- increased 23% to $186 million, surpassing the guidance range of $163 million to $183 million.
FireEye continues to make progress toward profitability, with operating margin -- adjusted for stock-based compensation and non-recurring items -- improving to negative 44%, compared to negative 57% in Q1 2015. Still, FireEye remains quite some distance from producing a net profit, with adjusted net loss coming in at $75 million or $0.47 per share in the first quarter.
Looking aheadFireEye expects second-quarter revenue in the range of $178million to$185 million and billings in the range of $200 million to $215 million. Adjusted operating margin is projected to be between negative 31% to negative 33%. And the company anticipates an adjusted loss of $0.38to$0.40 per share.
More noteworthy is that FireEye reduced its full-year 2016 revenue outlook to a range of$780million to$810 million, down from its prior forecast of $815 million to $845 million. Management said the shortfall was due to a faster-than expected shift to software-as-a-service subscription sales, which slows the recognition of revenue compared to product-based sales.
"Continued focus on optimizing our cost structure allowed us to deliver first quarter non-GAAP net loss per share better than our previously issued guidance range even with a higher mix of product subscriptions, said CFO Berry. "We expect this trend to continue, and we are adjusting our outlook for 2016 revenue accordingly."
Still, incoming CEO Mandia appears confident in FireEye's future growth potential.
"FireEyemoves forward in 2016 with an exceptionally strong and experienced senior management team and outstanding leaders across all of our functional areas," said Mandia in a press release. "With the combination ofFireEyeservices, intelligence, and products, I believe that our global threat management platform is poised to dominate the future of cybersecurity, and we've taken steps to create a senior leadership team that can build on this opportunity."
The article FireEye Inc. Announces Leadership Changes originally appeared on Fool.com.
Joe Tenebruso has no position in any stocks mentioned. The Motley Fool owns shares of and recommends FireEye. Try any of our Foolish newsletter services free for 30 days. We Fools may not all hold the same opinions, but we all believe that considering a diverse range of insights makes us better investors. The Motley Fool has a disclosure policy.
Copyright 1995 - 2016 The Motley Fool, LLC. All rights reserved. The Motley Fool has a disclosure policy.