FireEye Disappoints Despite Narrowing Losses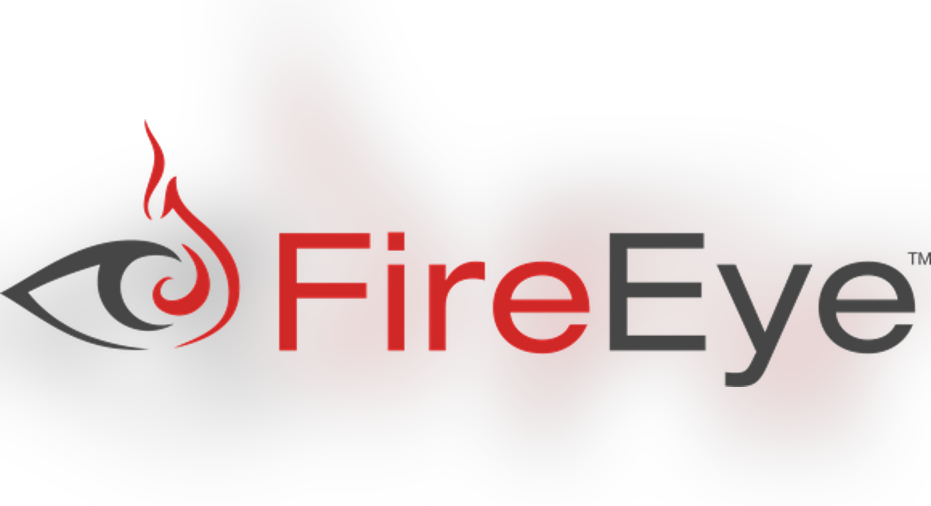 FireEye Inc. (NASDAQ: FEYE)announced mixed fourth-quarter 2016 results Thursday after the market closed, followed by lower-than-expected guidance and new management changes. But the cybersecurity specialist was quick to paint a positive picture as it builds the foundations in its journey to sustained profitability.
Before we get there, however, let's take a closer look at how FireEye ended 2016.
IMAGE SOURCE: FIREEYE, INC.
FireEye results: The raw numbers
| Metric | Q4 2016 | Q4 2015 | Year-Over-Year Growth |
| --- | --- | --- | --- |
| Revenue | $184.7 million | $184.8 million | 0% |
| Non-GAAP net income (loss) | ($4.8 million) | ($56.5 million) | N/A |
| Non-GAAP earnings (loss) per share | ($0.03) | ($0.36) | N/A |
DATA SOURCE: FIREEYE, INC.
What happened with FireEye this quarter?
Billings declined 14% year over year, to $221.8 million, just shy of expectations given lower-than-expected product sales.
Several large deals failed to close as expected in Q4, particularly during the last week of the quarter. The company believes the majority of those deals "were pushed into 2017 versus being lost."
By comparison,FireEye's guidance provided in November called for higher fourth-quarter revenue in the range of $187 million to $193 million, higher billings of $230 million to $250 million, but also a wider adjusted net loss per share of $0.16 to $0.18.
Based on generally accepted accounting principles (GAAP), which includes items like stock-based compensation and acquisition expenses, FireEye incurred a net loss of $61.5 million, or $0.37 per share.
Product revenue declined 50% year over year, to $33.6 million.
Subscription and services revenue grew 28% year over year, to $151.1 million.
Deferred revenue grew 24% year over year, to $654 million.
Added 330 net new customers during the quarter.
Closed 34 deals greater than $1 million, including one of the largest FireEye as a Service deals in company history.
Enjoyed a strong initial customer response after formally launching Cloud MVX and Smart Grid in November, with 22 customers purchasing at least one of the new solutions during the quarter.
Announced Helix, a new platform that combines FireEye's technology and expertise with third-party alerts from the rest of customers' security infrastructures.
Over 250 customers and prospects have signed up for FireEye's early adoptive program for Helix so far.
Adjusted gross margin was 74%, down slightly from 75% in last year's fourth quarter.
Adjusted operating margin was negative 1%, narrowed from negative 28% in the same year-ago period.
Generated cash flow from operations of $7 million.
Ended the quarter with $935 million in cash and short-term investments.
As for new management appointments and executive turnover:
CFO Mike Berry is leaving the company "to pursue another opportunity." Berry will be succeeded by Frank Verdecanna, who previously served as FireEye senior VP of finance and chief accounting officer since 2012.
David DeWalt, who became executive chairman of the board when he stepped down as FireEye CEO this past June, has resigned from the company.
Hired Kevin Taylor as the lead of its EMEA sales organization. Taylor will report to Bill Robbins, who joined as FireEye's executive VP of worldwide sales in November.
Appointed John Waters, the former CEO of iSIGHT Partners, to the newly created role of executive VP of global services and intelligence.
What management said
According to CEO Kevin Mandia:
Looking forward
For the first quarter of 2017, FireEye expects revenue in the range of $160 million to $166 million -- down from $168 million in last year's first quarter -- with billings in the range of $130 million to $150 million. Trending toward the bottom line in the first quarter, adjusted gross margin should be roughly 70%, adjusted operating margin is expected to be negative 24% to negative 26%, and adjusted net loss per share should be in the range of $0.26 to $0.28.
For perspective -- and though we don't usually pay close attention to Wall Street's near-term demands -- consensus estimates predicted FireEye would achieve higher first-quarter 2017 revenue of $176.6 million, with a narrower adjusted net loss of $0.24 per share.
Finally, for the full-year 2017, FireEye anticipates billings and revenue trends will improve throughout the year, including a return to organic growth in the second half. It also reiterated its goal of reaching adjusted operating profitability by the fourth quarter of 2017, and expects to generate positive operating cash flow for the full year.
To be fair, achieving those goals would represent undeniable progress toward FireEye's aim of reaching sustained profitability. But given the combination of its large order slippage in Q4, light current-quarter guidance, and concerns arising from continued executive turnover, it's hard to blame the market for bidding down shares of FireEye today.
10 stocks we like better than FireEye When investing geniuses David and Tom Gardner have a stock tip, it can pay to listen. After all, the newsletter they have run for over a decade, Motley Fool Stock Advisor, has tripled the market.*
David and Tom just revealed what they believe are the 10 best stocks for investors to buy right now... and FireEye wasn't one of them! That's right -- they think these 10 stocks are even better buys.
Click here to learn about these picks!
*Stock Advisor returns as of January 4, 2017
Steve Symington has no position in any stocks mentioned. The Motley Fool owns shares of and recommends FireEye. The Motley Fool has a disclosure policy.