Fiji prosecutors appeal verdicts in newspaper sedition case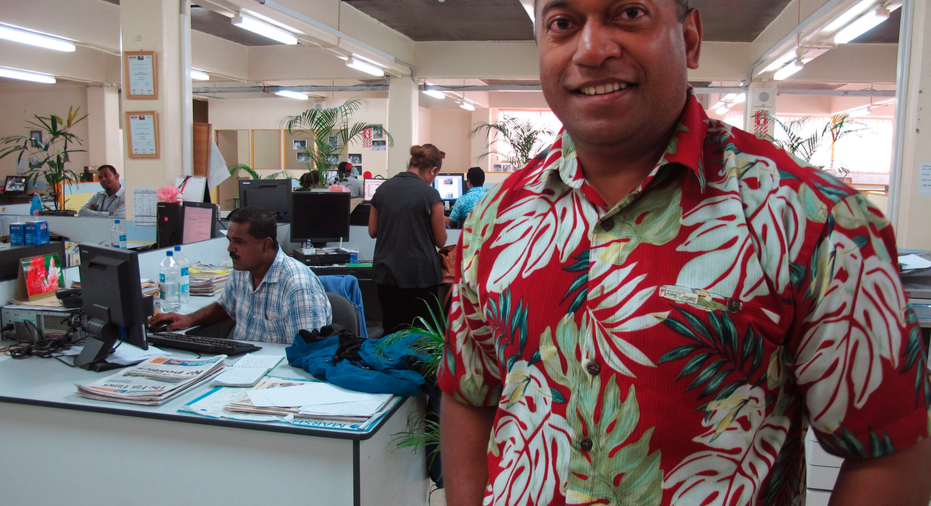 Prosecutors in Fiji are appealing a judge's acquittal of a newspaper publisher and an opinion writer on sedition charges.
The case has major implications for press freedom in the South Pacific nation, where many media outlets kowtow to the government.
Lawyers on Friday were served with the appeal against Hank Arts, the publisher of the The Fiji Times, and opinion writer Josaia Waqabaca.
Prosecutors also appealed a not guilty verdict found in favor of Fiji Times Limited, but didn't appeal the acquittal of two other newspaper executives.
A high court judge last month ruled that prosecutors failed to prove an opinion piece written by Waqabaca promoted feelings of ill-will and hostility between Muslims and non-Muslims. The piece ran in a small indigenous-language newspaper published by The Fiji Times.
Nick Barnes, the lawyer for Arts, said he would be fighting the appeal, which he didn't think would be heard until next year at the earliest.
The case centers on an opinion piece written by Waqabaca, a former taxi driver and political activist. In his column, which ran in the Nai Lalakai newspaper, he accused Muslims of historic crimes, including invading foreign lands, rape and murder.
Two months after the column appeared, a senior government official complained to the police.
If convicted, Waqabaca and Arts face up to seven years in prison, while Fiji Times Limited could face a large fine.
After last month's ruling, Arts said that winning gave him and the staff at the newspaper the courage to keep going and to do their job well in the buildup to elections later this year.
It's not the first time that legal action has been taken against the newspaper, which many consider the nation's last remaining independent media voice.
Five years ago, The Fiji Times was fined $170,000 and its Editor-in-Chief Fred Wesley was given a suspended jail sentence after the newspaper reprinted a story in which a soccer official questioned Fiji's judicial system.
Wesley was among those charged and acquitted in the sedition case.