Fidelity vs. Merrill Edge: Brokers for Opening an IRA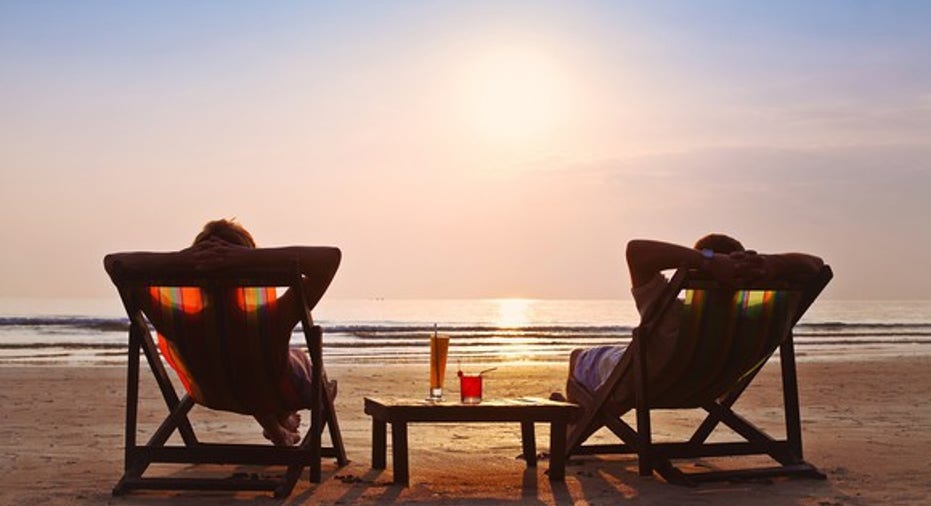 It's easier than ever to open an IRA and start saving for retirement. Picking which brokerage firm you should use to open the account is easier said than done, however.
Where you open your account does matter. It affects everything from the fees you pay to the investments you have to choose from.Today we'll compare Merrill Edge and Fidelity, two popular discount brokers, to see what each has to offer the retirement investor.
Commission prices and trading costs
Pricing generally differs by only a few dollars between the major discount brokers, but as you'll see in the table below, just one dollar separates Merrill Edge and Fidelity on most trades.
Data source: company websites.
Cost-conscious investors do better than the published prices. Both companies offer a number of investments you can trade without paying a fee. Furthermore, you can take advantage of routine special offers for IRAs, which frequently include cash bonuses, commission-free trades, and other benefits, just for opening a new account.
Mutual fund selection and commission-free choices
You'll find that Merrill Edge and Fidelity both offer a wide selection of funds, including no-transaction-fee (NTF) mutual funds and commission-free ETFs that you can trade for free.
Data source: company websites and representatives.
Fee-free funds can be used to build a diverse portfolio that includes thousands of stocks and bonds, international and domestic. Given the higher prices for mutual fund transactions ($19.95 at Merrill Edge and $49.95 at Fidelity), it can be advantageous to shop from fee-free lists first.
Minimum deposit requirement for IRAs
Neither Merrill Edge nor Fidelity has a minimum deposit requirement, so you can open an account and fund it with whatever you're most comfortable investing. Keep in mind that there are some practical limitations to making investments. You'll need to be able to afford a single share of a stock, ETF, or mutual fund (which can have their own minimums), to make an investment.
Image source: Getty Images.
International stocks and ADRs
Online brokers make investing in foreign companies painless, but selection varies by broker. Here's how international investment access varies by brokerage.
Data source: company websites and representatives.
The biggest different between Merrill Edge and Fidelity (and most brokers) is whether they can route your trades to markets in other countries' stock exchanges. Fidelity offers trading on international exchanges, whereas Merrill Edge does not.
However, if you prefer to invest in foreign companies via tickers you can find over the counter (OTC) or on U.S. markets, your broker won't be a limitation on how you can invest.
Mobile app reviews
The ability to trade from anywhere has become a requirement in the modern discount brokerage business -- a feature that virtually all brokers offer. Here's how each brokers' users and customers rated their capabilities, as of Jan. 30, 2017:
Data source: relevant app stores.
IRA fees: Maintenance and inactivity fees
When it comes to pricing, commissions aren't the only thing you have to worry about. Some brokers charge annual account maintenance fees, in addition to inactivity fees for low volume traders. Luckily, neither Fidelity nor Merrill Edge charges these fees on customer accounts.
Research and retirement planning tools
As a general rule, we think that having access to research and retirement planning tools can lead to better investment and planning decisions.
Merrill Edge customers can tap into the collective knowledge ofBank of America Merrill Lynch analysts,Morningstar, and S&P Capital IQ, just to name a few proprietary and third-party research providers. The brokerage also offers a variety of tools designed to show you how your IRA fits within your full financial picture. Its asset allocation tool can help you make sense of how your portfolio compares to models designed for investors with similar financials and timelines.
Fidelity provides analyst upgrades and downgrades from hundreds of firms, S&P reports, and a vast collection of financial screening tools. Its Planning & Guidance Center is designed with savers and retirement investors in mind. The tool scores your portfolio against your goals to provide you with a score for how your progress compares to its target model.
Better pick for your IRA: Merrill Edge or Fidelity?
Depending on how you invest, you could make the case that either is the best choice for you. Fidelity has more fee-free funds, and offers a full line of commission-free ETFs, but its standard commission prices are marginally more expensive. Merrill Edge may win over some investors who prefer its integration with Bank of America accounts, or its lower-cost trades. Ultimately, it's really all about how each broker fits your specific needs. To be clear, The Motley Fool does not endorse any particular brokerage, but we can help you find one that is a good fit for you. VisitFool.com's IRA Centerto compare several brokers all on one page and see if you qualify for any special offers for opening a new account.
10 stocks we like better thanWal-MartWhen investing geniuses David and TomGardner have a stock tip, it can pay to listen. After all, the newsletter theyhave run for over a decade, the Motley Fool Stock Advisor, has tripled the market.*
David and Tomjust revealed what they believe are theten best stocksfor investors to buy right now... and Wal-Mart wasn't one of them! That's right -- theythink these 10 stocks are even better buys.
Click hereto learn about these picks!
*StockAdvisor returns as of December 12, 2016The author(s) may have a position in any stocks mentioned.
Jordan Wathen has no position in any stocks mentioned. The Motley Fool has no position in any of the stocks mentioned. The Motley Fool has a disclosure policy.